Planet-x teams up with renowned special effect artist from Tokyo, Mr. Taku Ichikawa aka OBJT, for a new limited custom run of the double headed King Kong inspired creature 'Death Goliathon'. A limited edition of 5 in this 'Molten Bronze' rendition. Based on glow in the dark soft vinyl, painted with blue and yellow sprays and washes;
The Death Goliathon stands 11 inches tall with 10 points of articulation. Digitally sculpted by Patrick Suen.
An absolute gem in this 'Molten Bronze' edition. The simplicity and flawless technique of the paint job make the intricate sculpt stand out. Possibly one of the best versions to date.
Available now via lottery for $320 + $20 shipping. To enter email [email protected] with:
Name
Shipping Address (Hong Kong customers can choose to pick up at @vintage_vinyl_club to save shipping. Enter 'VVC' if you prefer this option.
Country
Telephone Number
Paypal Email Address
Instagram / Facebook ID
Open till 11::59 pm Aug 13, 2018.

Want more 'Death Goliathon' action? Check some past versions below: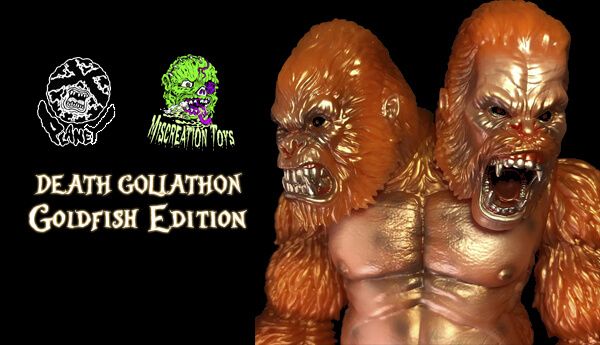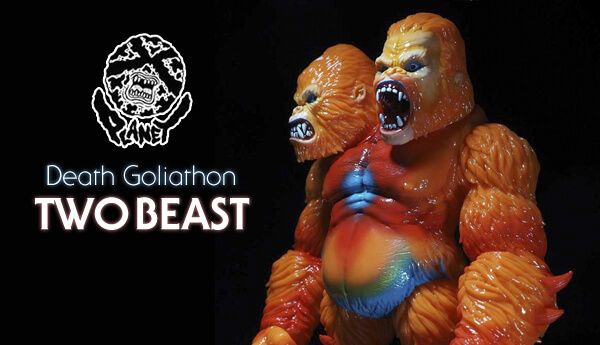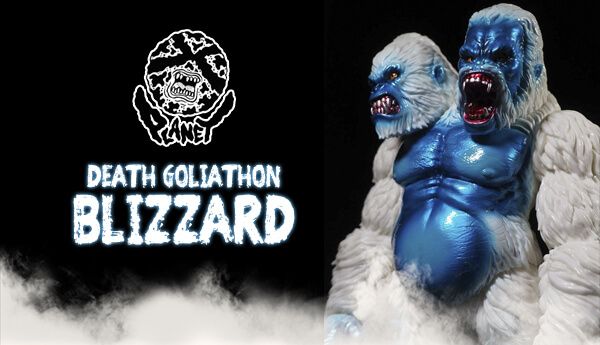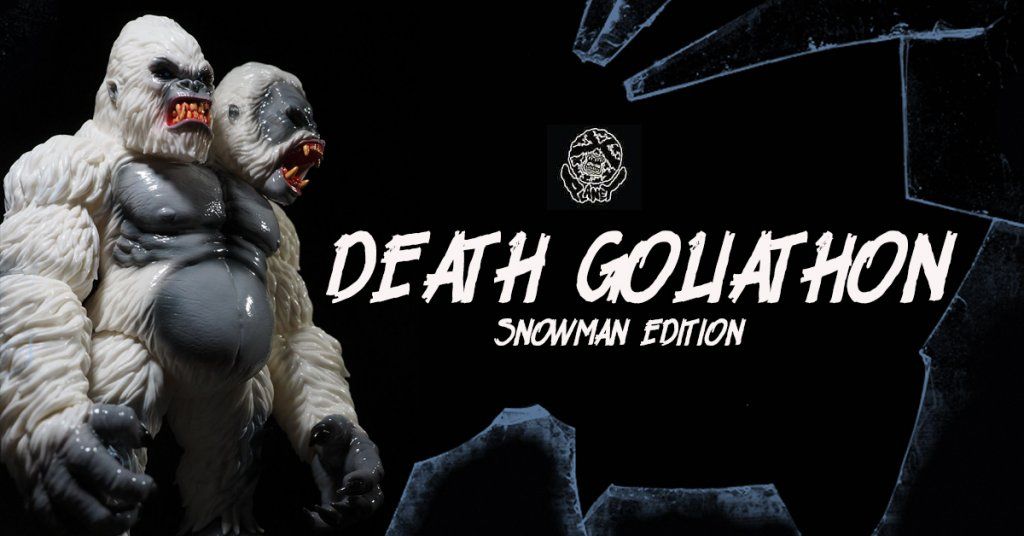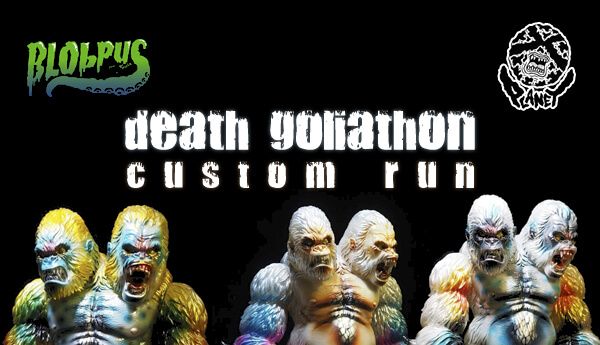 Find Planet-x Asia via Facebook and Instagram.