You know how it goes! It's all about that Nugglife!
Our favourite gardener, the native New Yorker Ian Ziobrowski, is always working hard to deliver the goods. And a brand new selection is available on his website.
Let's start of with the "Lucky Nugg", originally made for the Little Green Guys show at Mothership gallery in Philly this past weekend;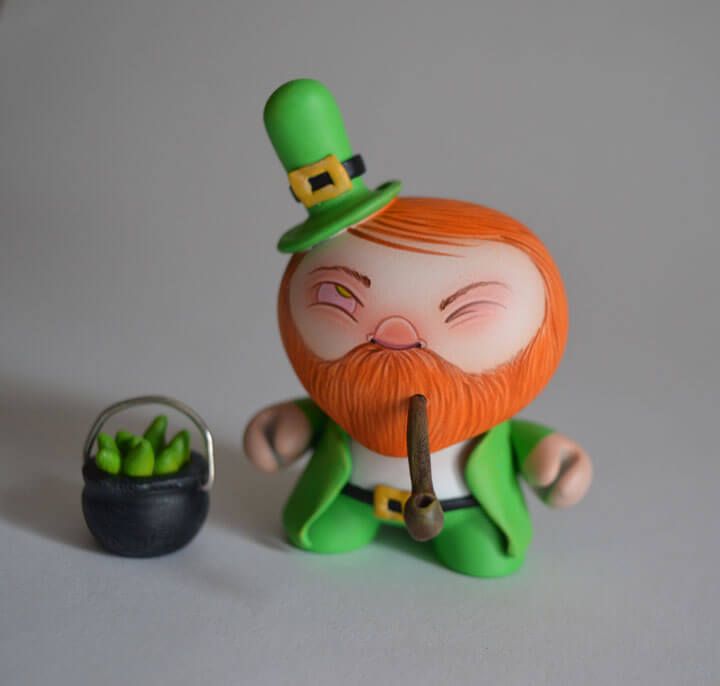 "Standing 3 inches tall, he comes with a pot full of nugs, and a wooden pipe. Its the greenest time of the year and this "Lucky Nugg" is out for Saint. Patrick's Day with his pot of danky nugs. Strolling around town puffing away, I hope you all had a wonderful day."
[slider source="media: 69229,69230,69231,69232,69233,69234″ limit="60″ width="720″ height="620″ title="no"]
Available HERE for $13o.
The "Cosmic Whirlpool" for the 2017 High Art Competition.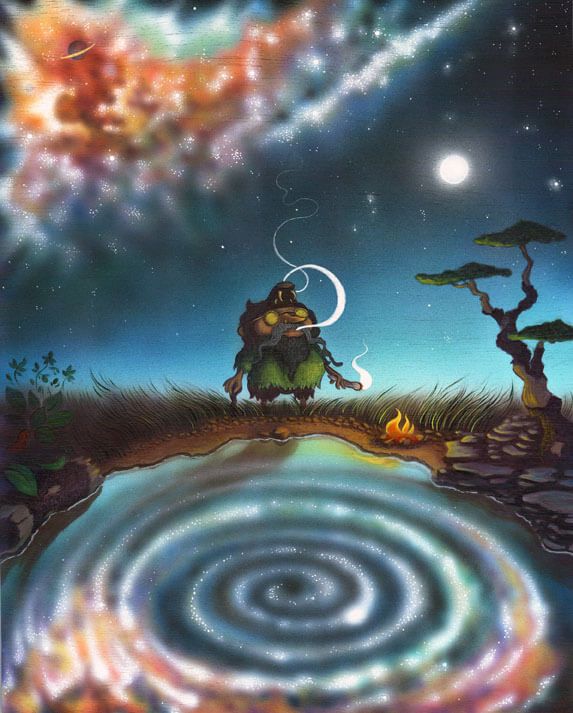 "8 x 10 inch acrylic on wood panel framed.  An extraordinary event seen only by those who explore outside of Nugglife.  This Nugmad sure is at the right place at the right time.  Night sky's don't always blow up on a daily basis.  As he chills out exploring whats above, his distorted imagination corrupts whats below.  I wonder what has his mind boggling."
[slider source="media: 69237,69238″ limit="60″ width="660″ height="760″ title="no"]
Available HERE for $350.
Here's an exclusive WIP preview for the upcoming "Miniature Grow Boxes" dropping 4/20;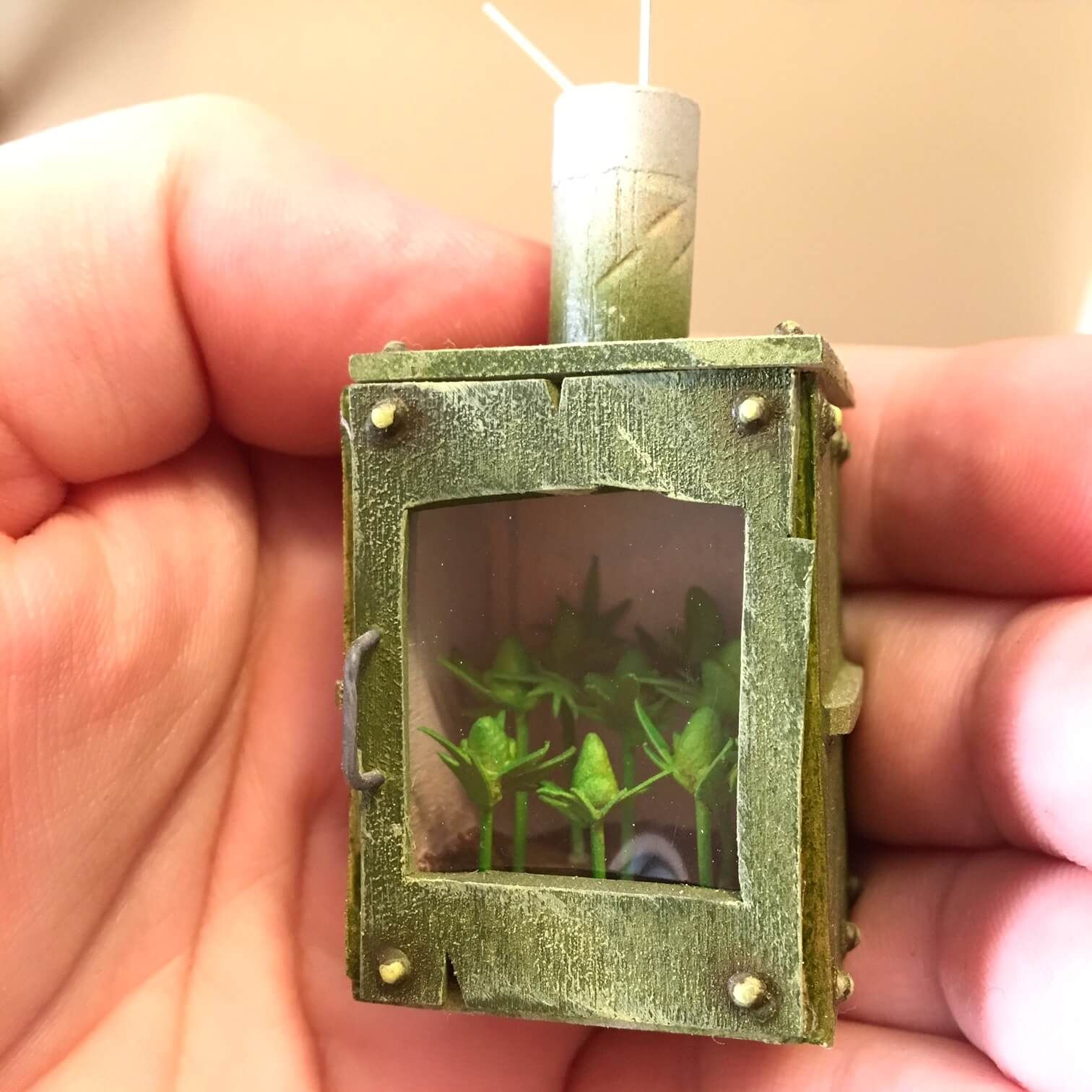 Each one stands about 2 3/4 inches tall, and has an LED that till turns on and off from the top. Pricing TBA. It will be available in a couple weeks on www.nugglifeny.com.
And finally something for you to wear with pride, showing off your Nugglife. The "Northern Lights" Mini Nugs and Joggers dropping 4/20;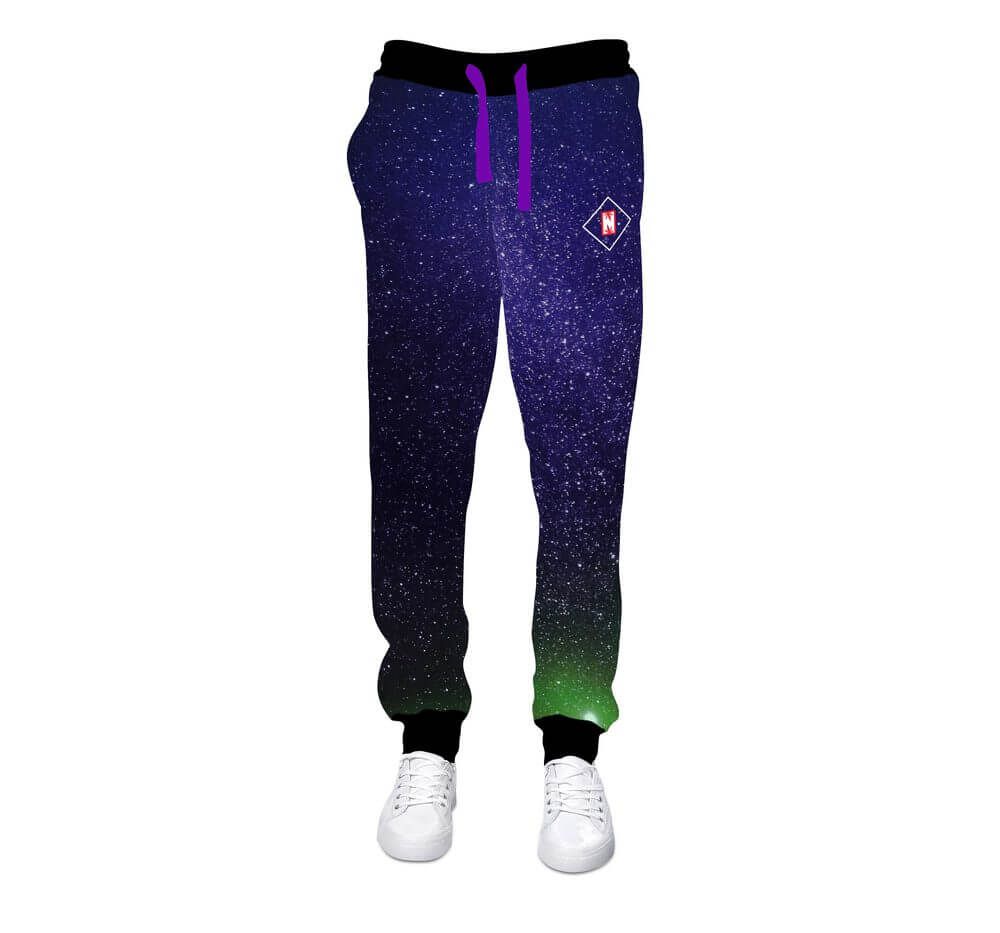 "Finally the time has come for our Nugglife custom joggers and if you know me, space pants have been a thing of mine for a few years. These custom cut n sew space pants feature the northern lights theme all around. Made with a premium blend, each are super soft and perfect for a morning wake and bake."
More info on this awesomeness will be coming soon. A limited run of 100 in varied sizes.
Along with the joggers the "Northern Lights" Mini Nugs series will also be available;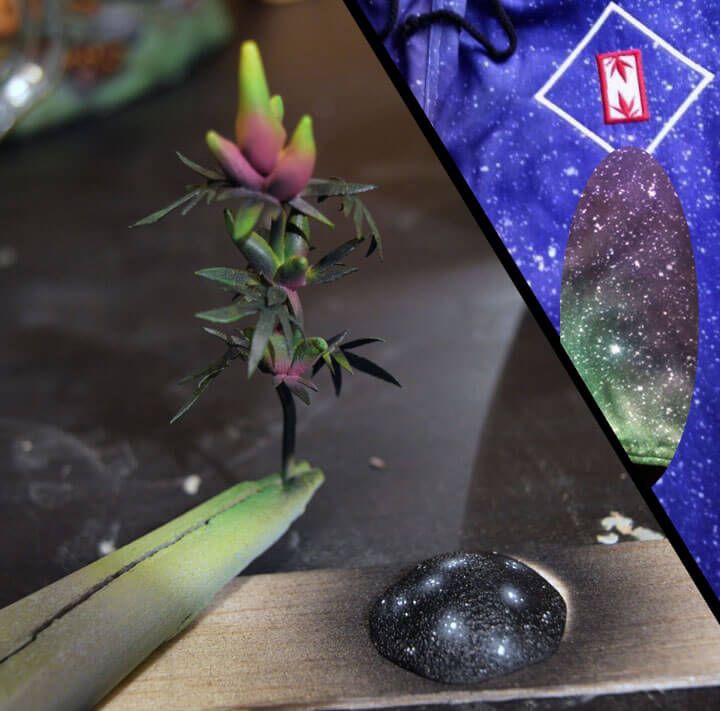 . Limited to 5 pieces each are about 2.75-3 inches tall and are handmade. $25 each, these will be available on www.nugglifeny.com.
Follow Nugglife on Facebook & Twitter.