Well well what do we have here! Richard Page AKA UMEToys is know for his own IP resin toy art collectables. Richard this week shows us a rare sight of him customising a art toy. Customiser Ian Hancox AKA Chief Creations gifted Rich the lovely Jason Freenys 8″ "Gummi Bear Anatomy" as a belated birthday present. Richard transformed the Gummi Bear to coincide with his personal collection of skulls and weird creepy stuff with you would of seen if you caught our Periscope live feed last week.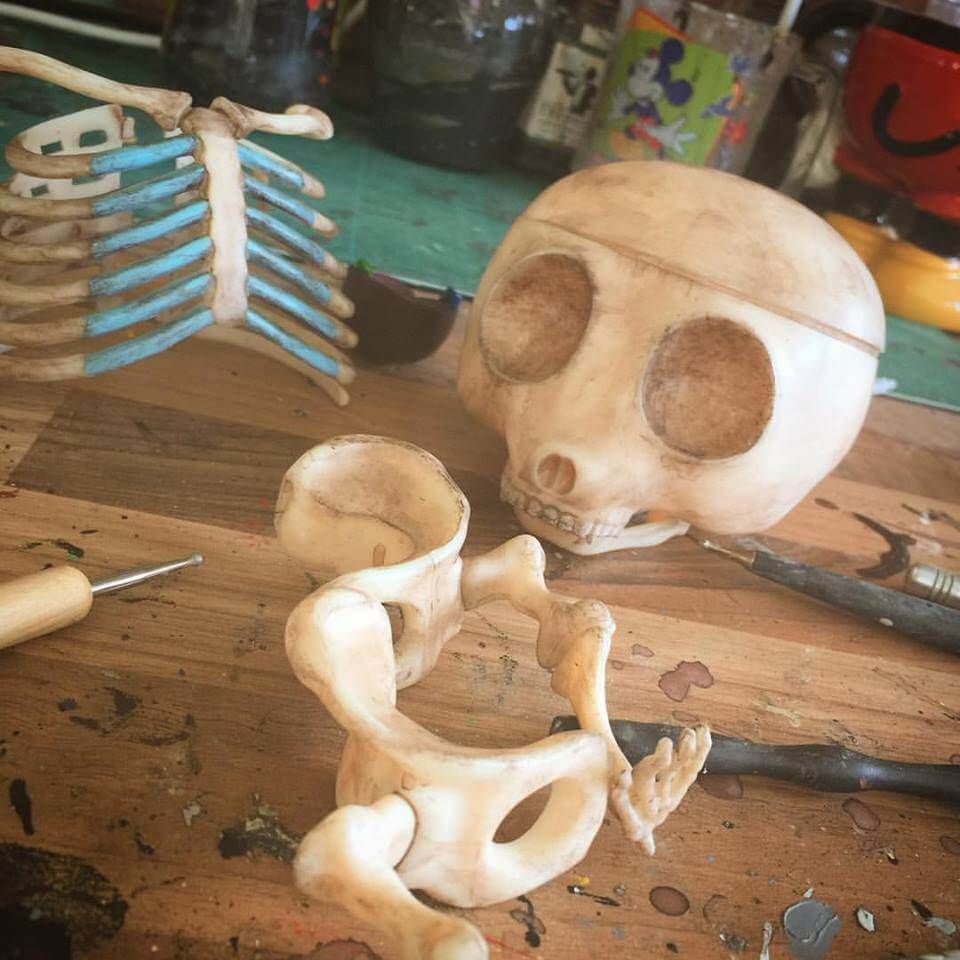 Richard turns Gummi Bear Anatomy into a more realistic looking skeleton with washes of darker colours and a slight weathered texture. Gummi Bear Anatomy inners get Richards custom treatment too and we think it looks fantastic, especially in Richards display cabinet.
(sorry in advance for the changing of camera angles)
BTS at UMETowers via Periscope live feed, a glimpse of some prototypes too.
[youtube url="https://youtu.be/2FimH3Nv9i0″ width="1200″ height="1000″]https://youtu.be/-q6KyIQkaQk[/youtube]
Looking for Jason Freeny – 8″ Gummi Bear Anatomy Red Edition? our friends at Collect and Display have a couple left.
Find UMEToys over on his social sites.