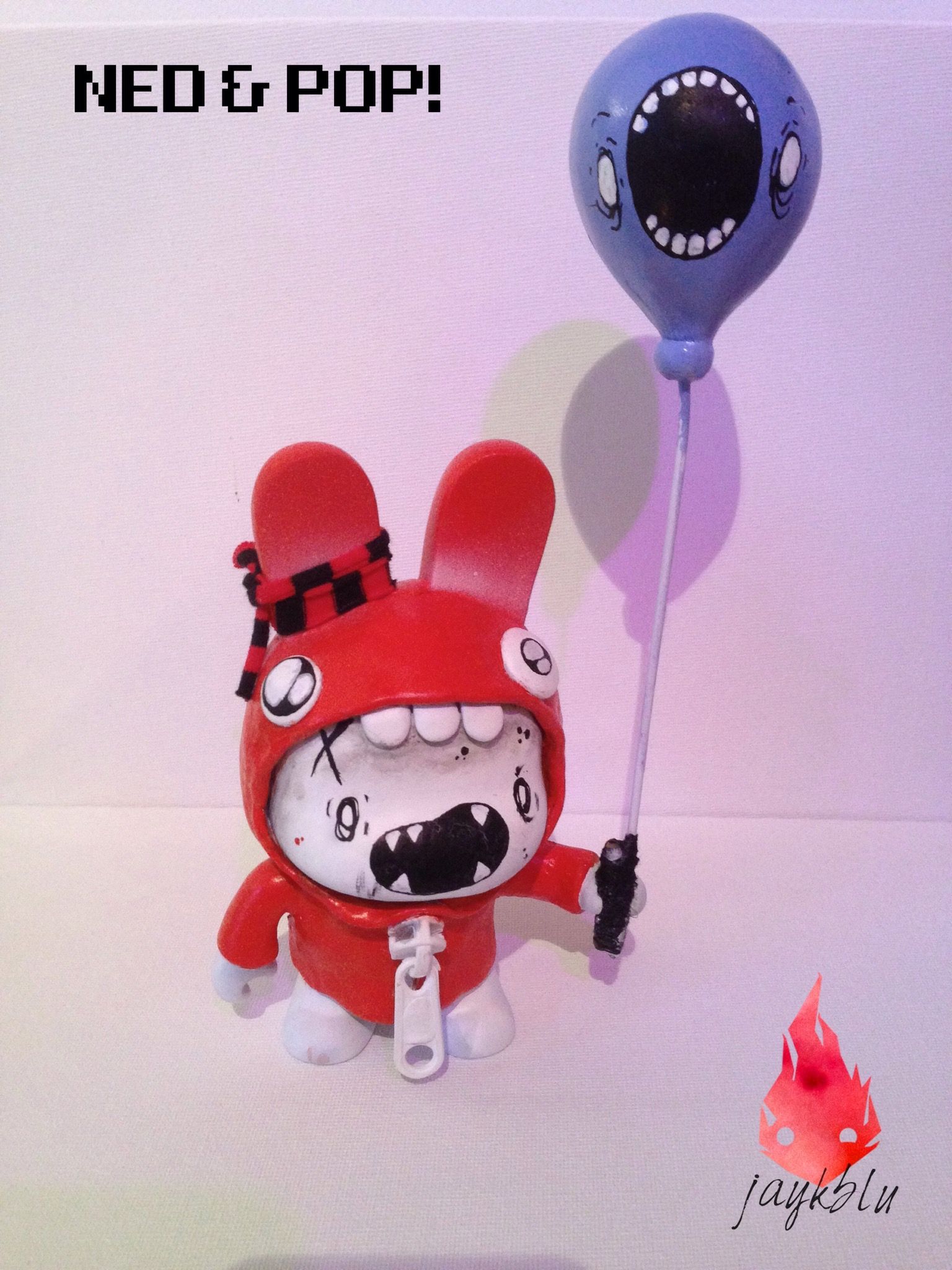 Here is the new piece from up and coming UK based artist Jaykblu, meet Ned & Pop.
The main figure, a custom mini qee stands an 5.5" and is about 8" in total and is available on jaykblu.storenvy.com right now for $70.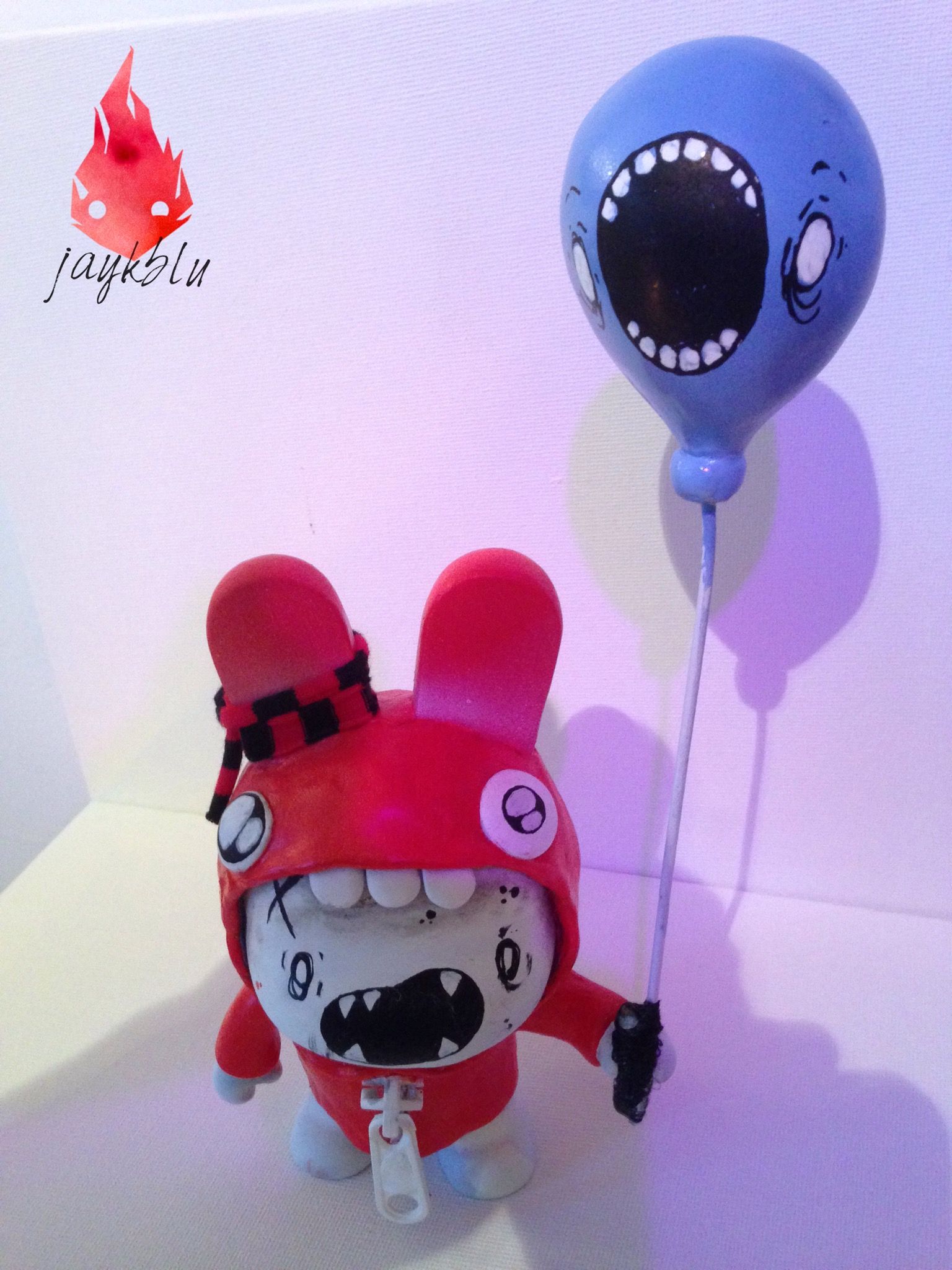 Also JayK sent us a banner for his upcoming series, featuring our very own Evan Morgan.
There is no guaranteed release date yet, but the American artists are currently painting their pieces and the UK artists will be given theirs soon! Jay may also accept one more chase artist, so if you want to be involved email him on [email protected] with some of your work.