We'll let you take a moment to adjust your eyes for this one. NaptimeNoah is putting up for auction a spectacular UV reactive 5 inch Storm Trooper helmet with sculpted tongues and a green waterproof LED inside;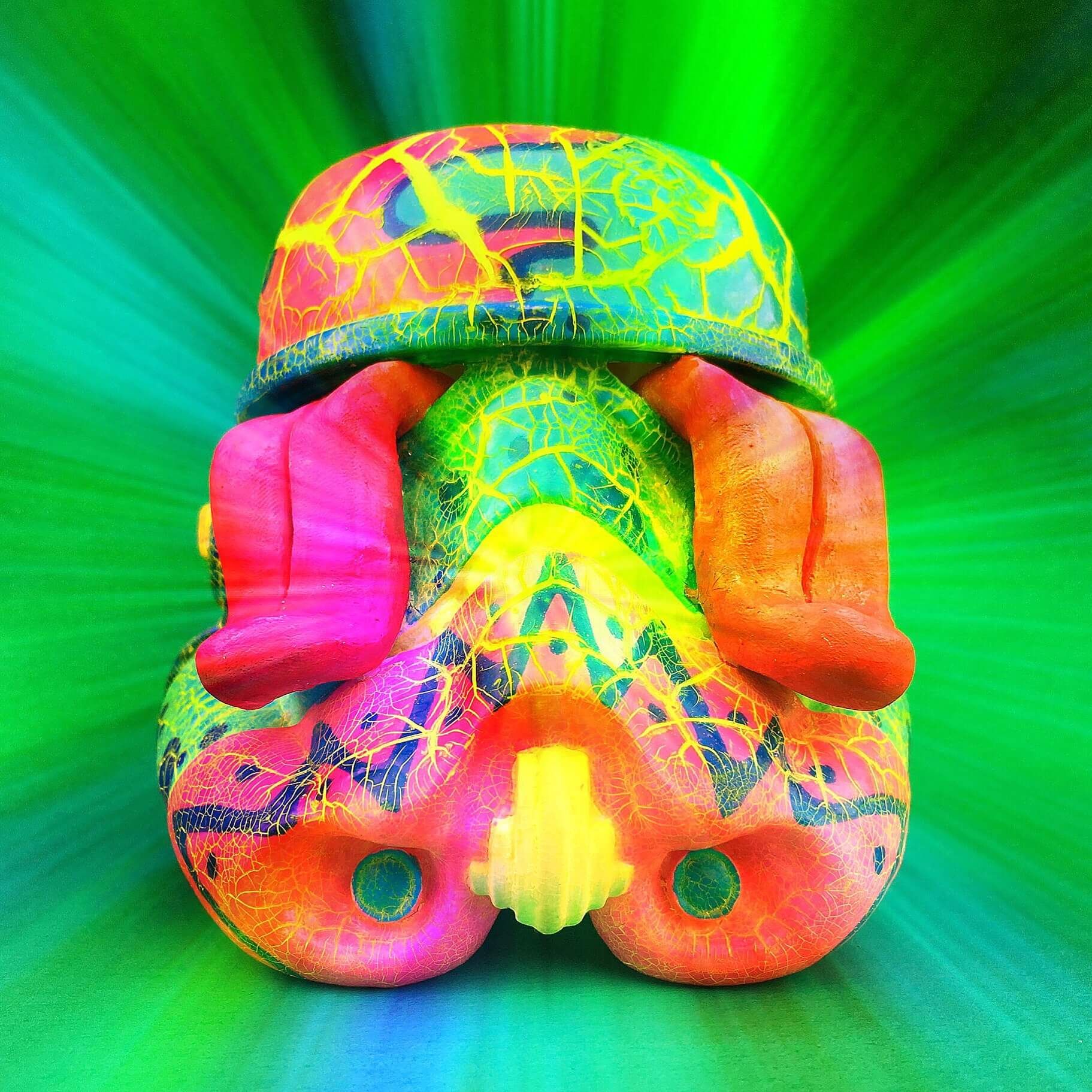 This Trippy Trooper is a collab with the awesome Austin Sepulveda as he sculpted the tongues and painted the design toped with NaptimeNoah's cracks and magic, the color overdrive look straight out of a L.S.D. trip (that's what they say, we don't know nothing about it do we?).
[slider source="media: 47341,47342,47343″ limit="100″ width="1600″ height="1600″ title="no" pages="no"]
If you're interested in this one of a kind Storm Trooper helmet please place a bid on NaptimeNoah's Instagram. The Bidding will start at $50/£34 with at least $5/£3 increments. There is a reserve in place.
Free shipping and boba fett pendent at $150/£103;
Free shipping, shirt, Star Wars bag, Boba Fett pendent and print at $200/£138,
Half off on a custom order, and free grenade pendent at $300/£206,
Buy It Now option set to $400/£276.
If you're not located in the US you must pay half of the shipping cost.
Good luck to you all!
Check out Noah's store HERE for more awesomeness, follow him Facebook and Instagram.