Anyone hungry for some waffles? Kendra Thomas aka Kendra's Customs has created two custom Coarse Omens that will have you amazed. Two wonderful designs titled Missing Home and Frozen in Space. How do you get hold of these, we hear you ask? Well, read on for more details…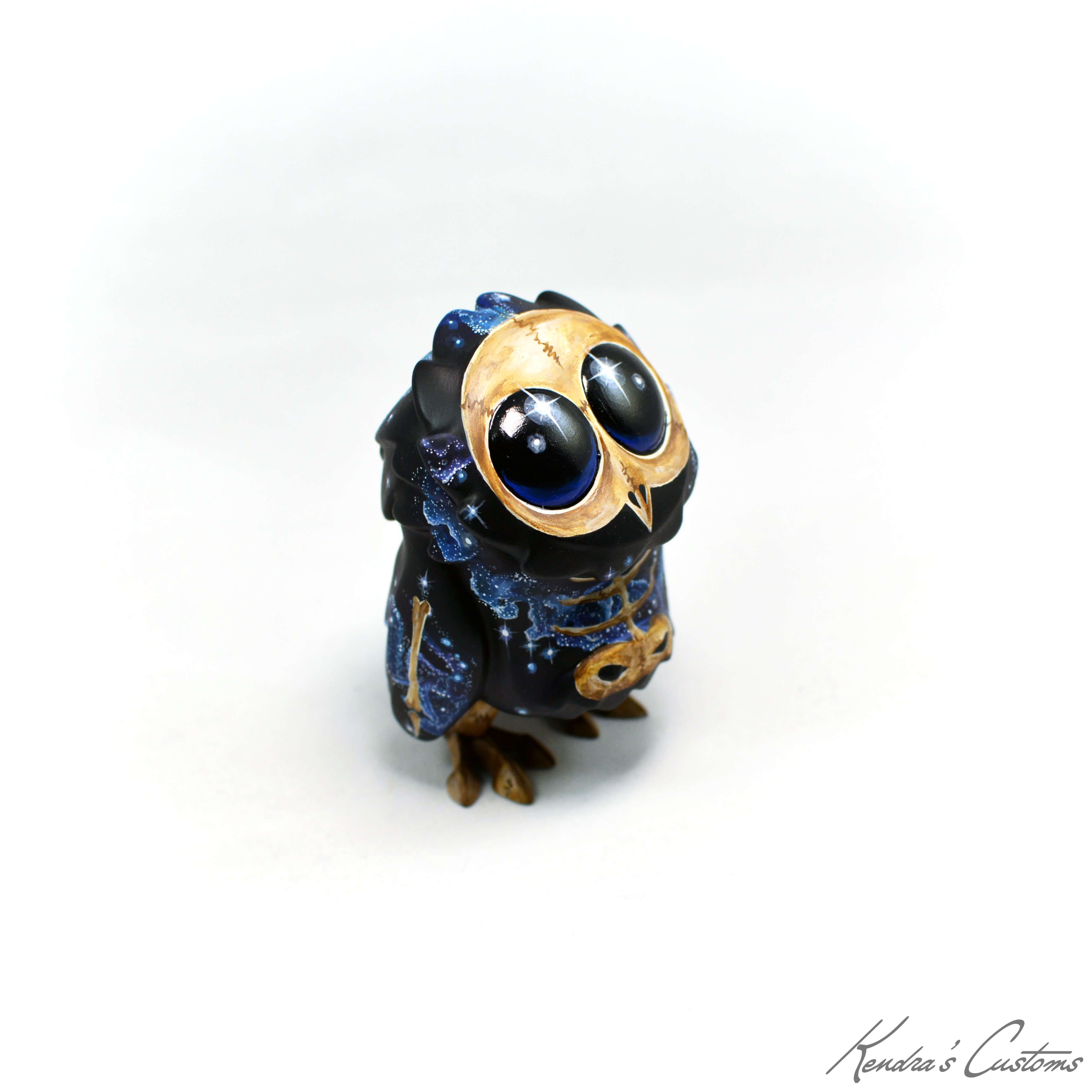 Both of these custom Omens by Kendra are going to be made available but not in the traditional sense. Each will be 'waffled' on the Urban Vinyl Toy Group on Facebook, which can be found HERE. Instructions on the Waffle can be found below: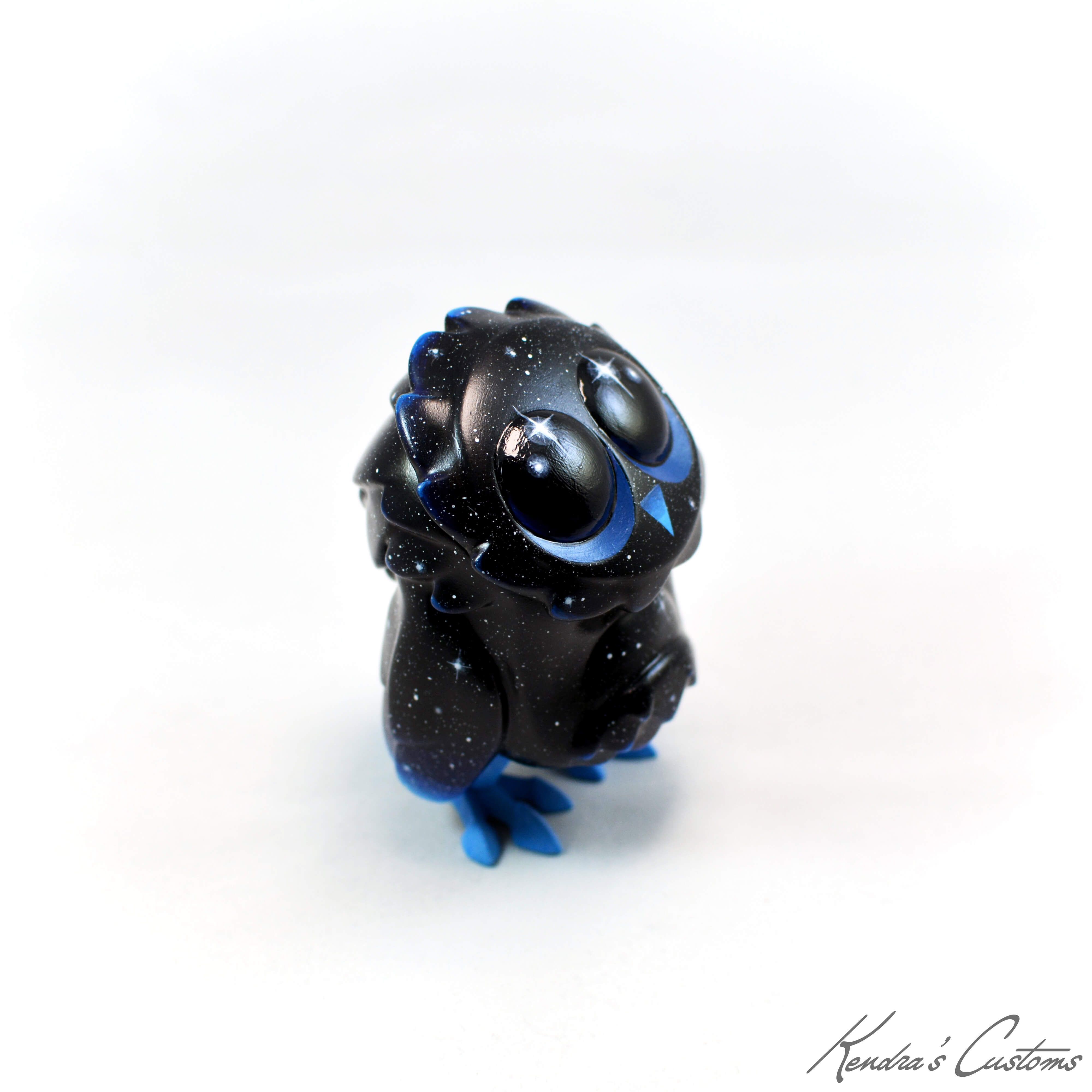 For those not familiar with the way of the waffle, let us give you a quick synopsis:
1. Waffle is a Web Raffle on Facebook where folks can sell their Designer Toys but rather than sell in one single transaction, the selling process allows multiple people the chance to walk away with the Designer Toy in question, in most cases for much less than the value of the toy. Ok, bear with us, hopefully, it'll all become clear…
2. The Seller will settle on a selling price. Let's say for this example: $200.
3. Next, the Seller will choose the number of slots that will available for this Waffle. These slots will be numbered, but we'll get to that bit shortly. In this example, there will be 20 slots available. As the waffle is priced at $200 with 20 slots, each slot will be priced at $10.
4. So we now have 20 slots, all worth $10 each. This is where you come in, you'll decide on which slots/numbers you'd like to own. You'll have the chance to call these numbers out first if someone else has called your number, unfortunately, you'll have to pick another available number.
5. Once all the 20 slots are filled, the Seller will give their Paypal address and if you were successful in calling one of the available 20 slots, you will now have to pay for your slots. If you called three different numbers you would now owe the Seller $30. Once all the slots have been paid for and the Seller has collected the available $200, they'll send the Waffle to the queue.
6. The great admin team at the Urban Vinyl Toy Group will run a LIVE Facebook stream, and use a random number generator that will randomly choose a winner. The winner takes the Designer Toy. You can watch an example of their LIVE video streams here: https://www.facebook.com/susie.rapoza/videos/10210516882710881/?permPage=1&ifg=1
Anyways, that's six simple steps to Waffles! Ha. Honestly, the krew over there are really easy going and if you have any questions they'll help out. Head on over to their FB Page HERE.
Back to Kendra's awesome custom Omens. These are going to be Waffled individually, so it gives the chance for TWO people to win these beautiful pieces of work. Missing Home will be available tonight from 9pm ET (2am UK time) priced at $310. There will be 31 slots, each priced at $10. Frozen in Space will be available on the Urban Vinyl Toy Group on Friday at 9pm ET (2am UK on Saturday morning). This one will be priced at $250. 25 slots each priced at $10.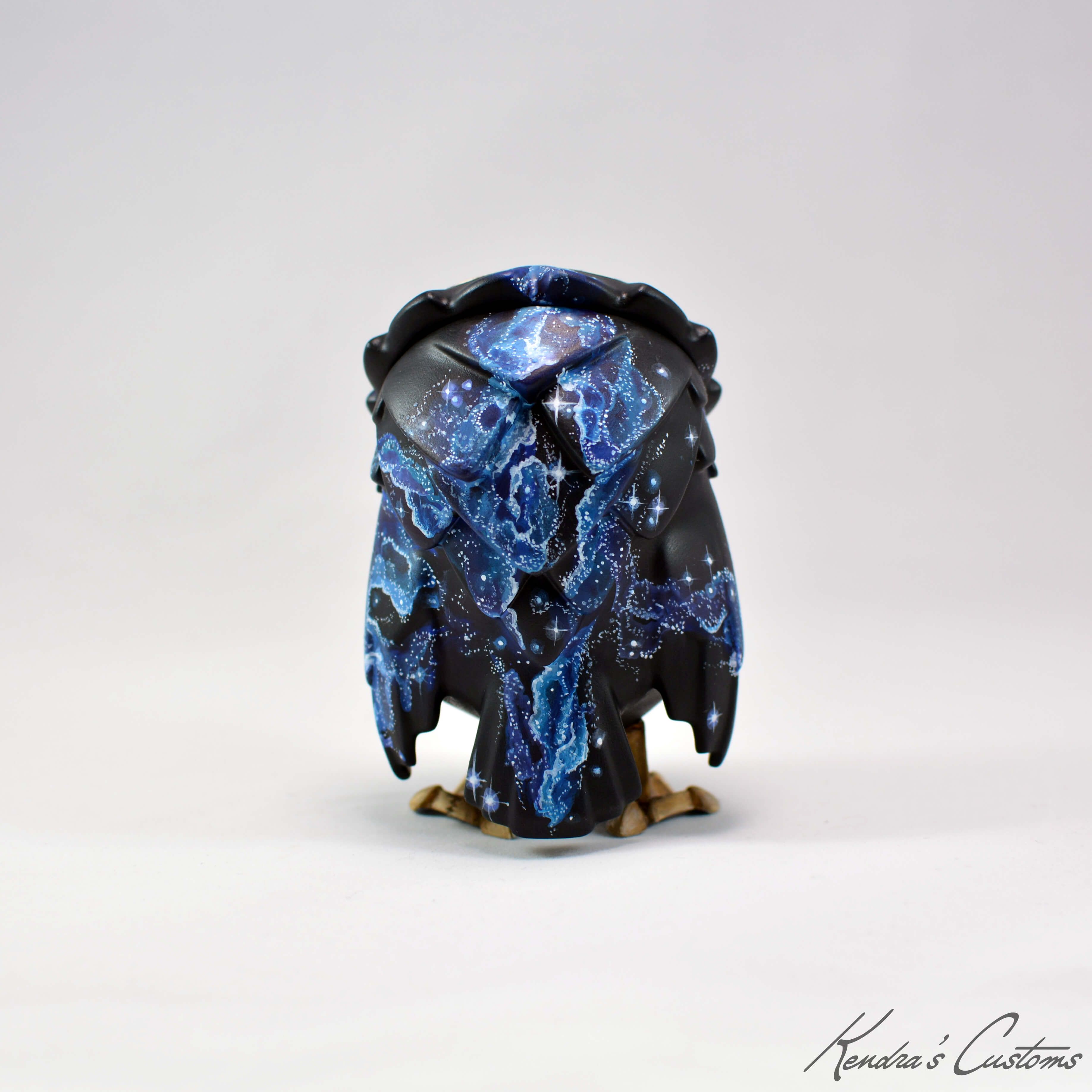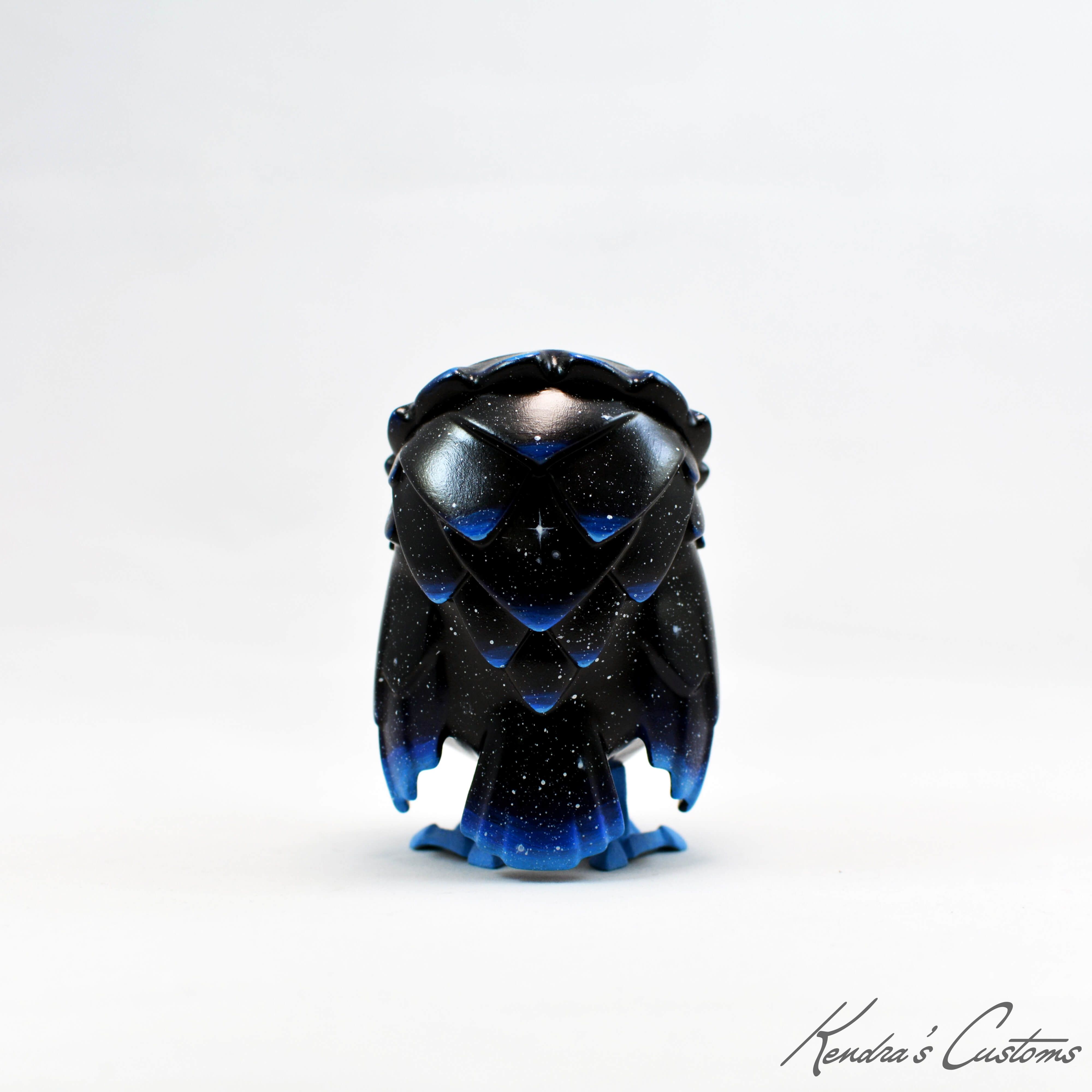 You can follow Kendra on Instagram HERE.