Linking up for with Toy Station HK is Scotty Wang & ToyZero Plus to bring you an exclusive Demon Craft TITAN! Last weekend Scotty Wang & ToyZero Plus went into overdrive at Wonder Festival [Winter] launching all exclusives and prototypes but they haven't forgotten about collectors who couldn't make it to WF. Be prepared for another surprise release! Meet Demon Craft TITAN in collaboration with Toy Station.
Collaborated with TOY STATION, TITAN colour inspired by the rainbow effect on a burnt tip exhaust, including a pair of new weapon "Double Gun".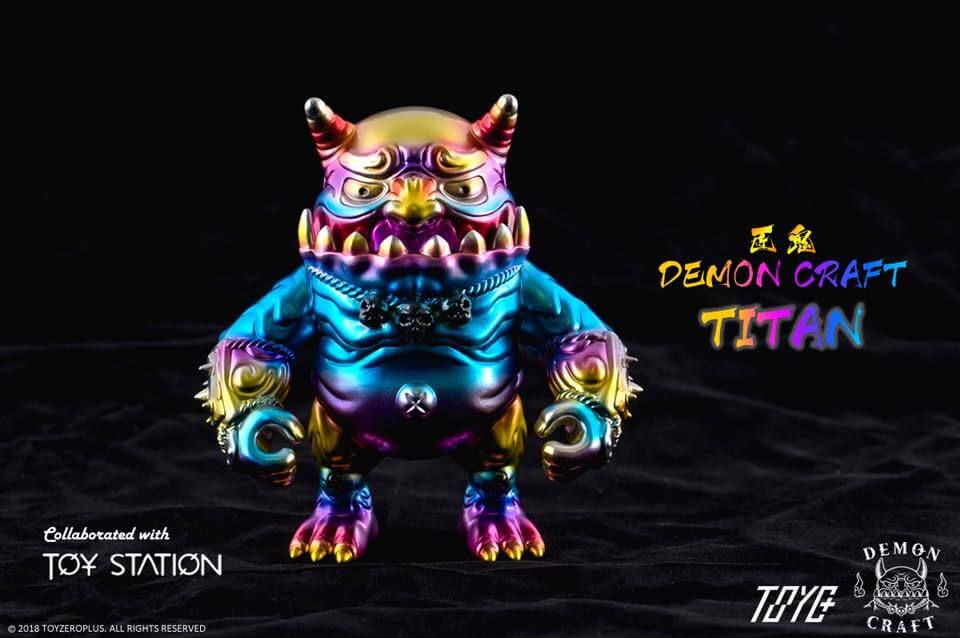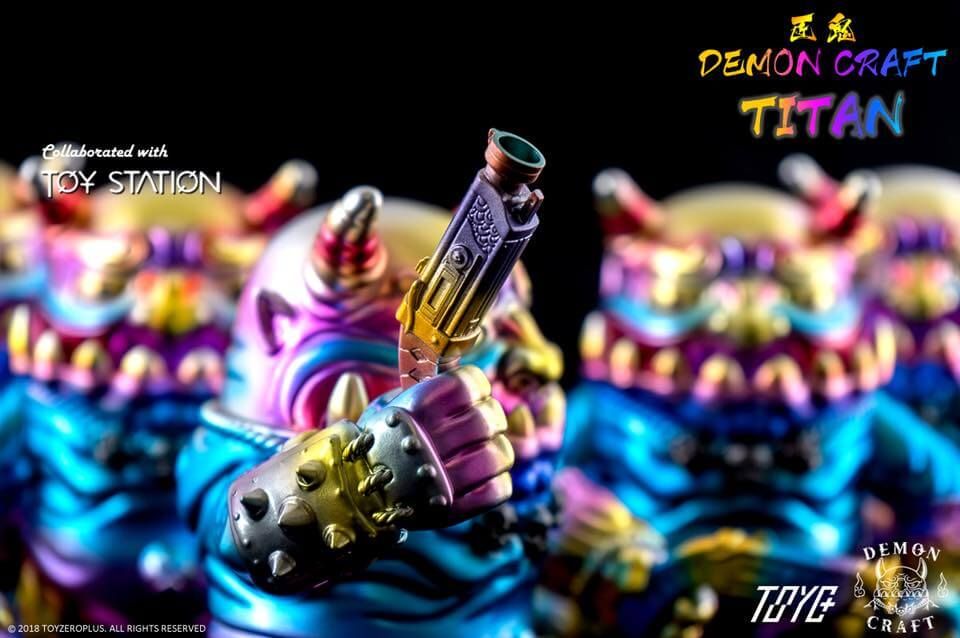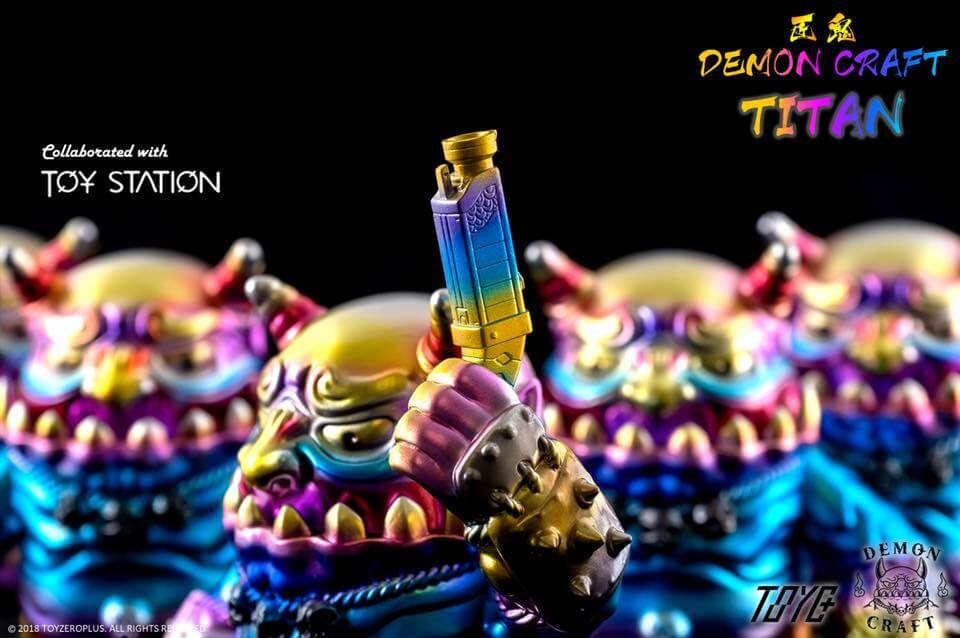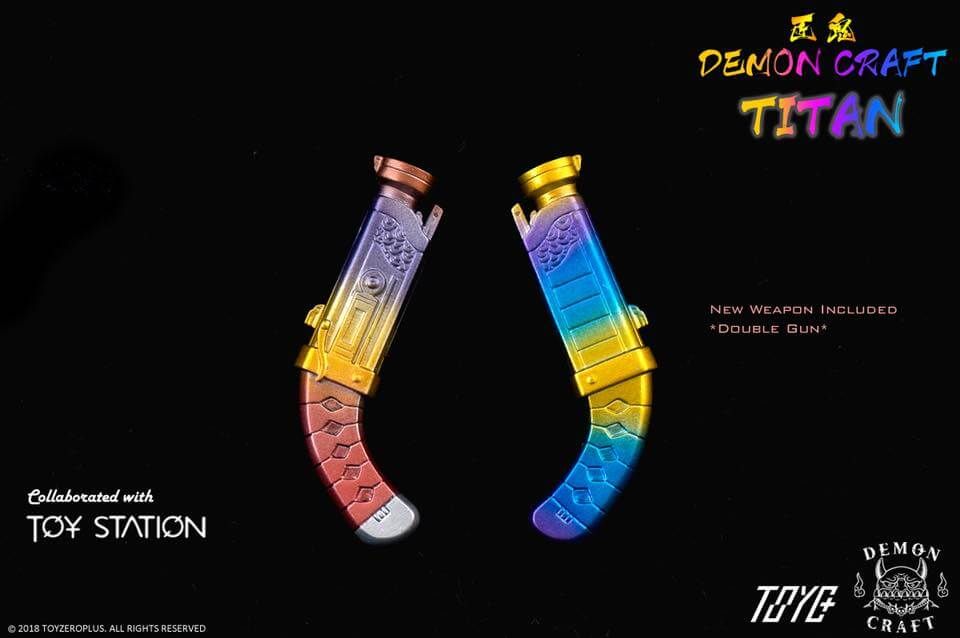 [box title="Important Details"]
Demon Craft.TITAN
Price: HKD$880 (Limited to 20/pcs)
-Toy Station Exclusive Ver-
Only available via Lottery in Hong Kong at Toy Station on Thursday 22nd February 2018 via Toy Station Facebook.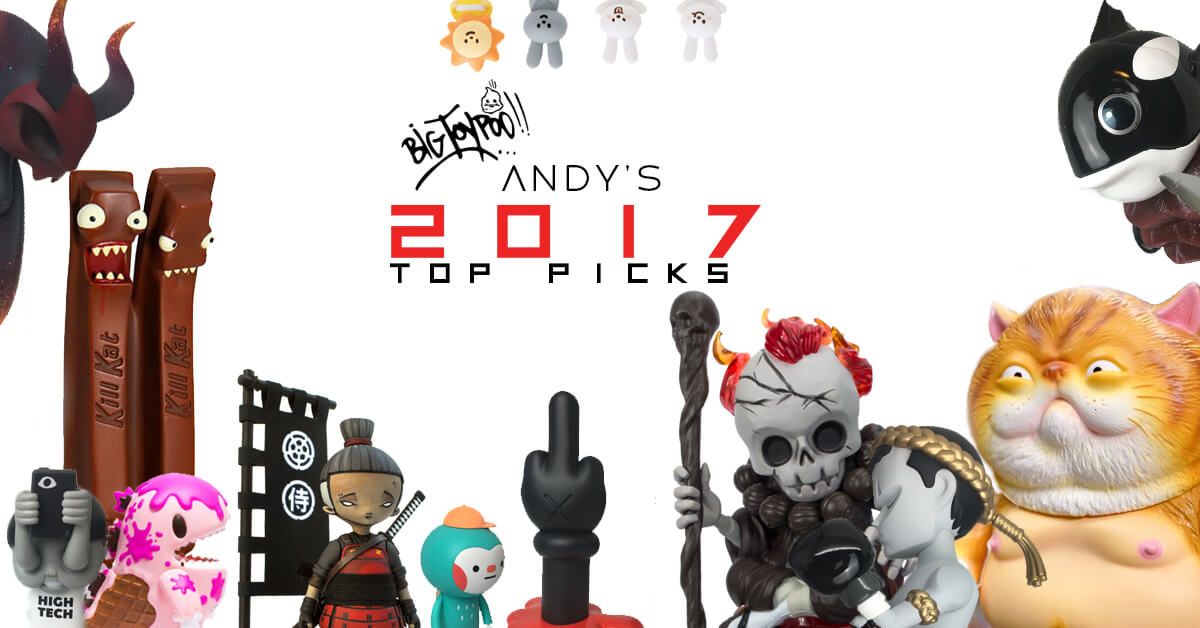 If you want to get your Designer Toy news first, you should look to download our new TTC Mobile App. Designer Toy news direct to your smartphone. No dealing with social media algorithms.
It's FREE.
http://toyzeroplus.com/ for more vinyl goodness.
Find Scotty on Facebook and Instagram.