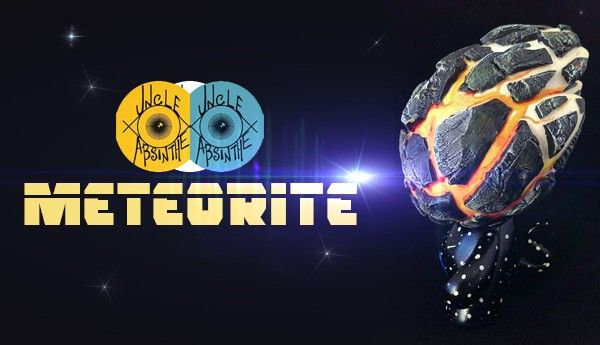 The loveable bearded hero Uncle Absinthe has been doing a spot of customising and its not his trademark woodland style customs but this cosmic looking custom! Uncle Absinthe customised this Kidrobot Foomi for a collector who loves glow in the dark stuff and gave it a cosmic twist and turned it into a firey meteorite hurtling towards an unsuspecting planet pretty neat idea and execution I have to say. Plus it is nice to see a Foomi being used and not a Munny as you see every day.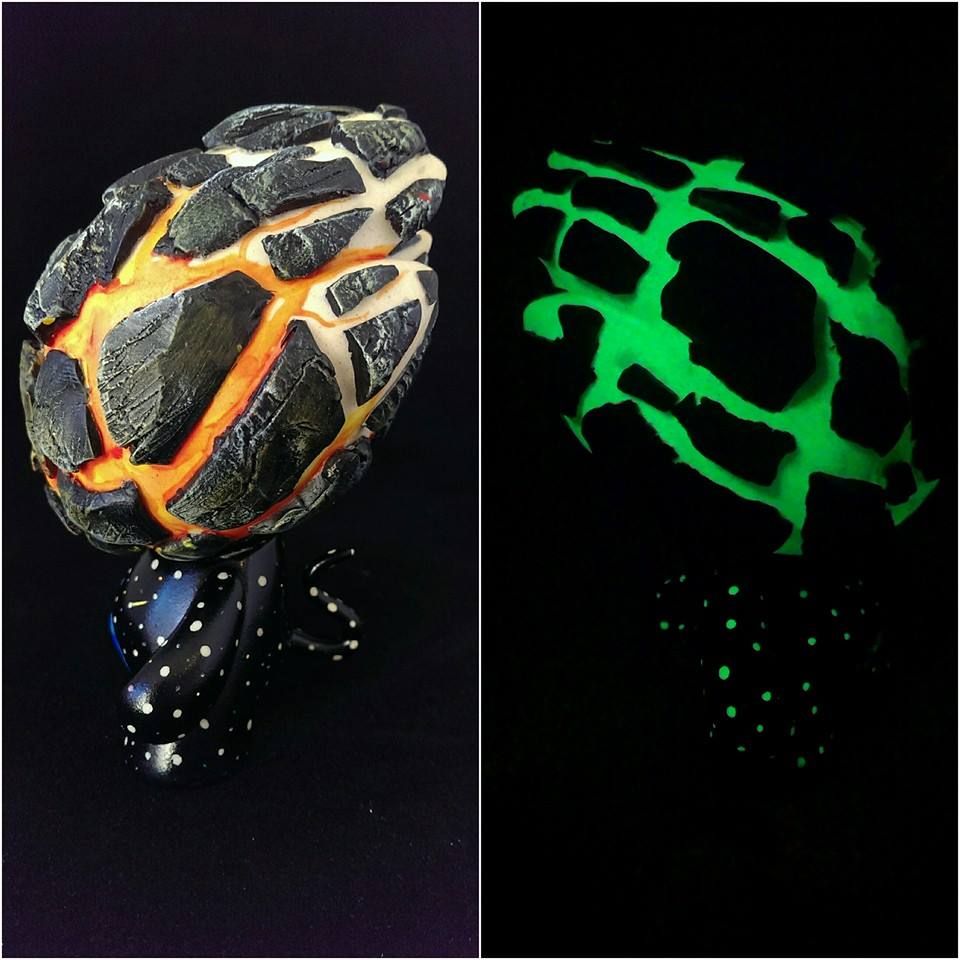 It is such a cool idea and the sculpting on the Meteorite looks like its a nice finishing too and with the shape of the Foomi's head it was a match made in heaven. Adding the GID paint between the Meteorite must look awesome at night giving the custom two badass looks.
The collector must be over the mood with his commissioned piece! If you around London on the 25th April Uncle Absinthe will be at this year ToyconUK.
You can stay in contact with the fabulous  Uncle Absinthe via Facebook , Twitter and Instagram oh before you stop reading if you like books and a nice brew Uncle Absinthe as also started a amazeballs idea bookandabrew.com which is a monthly subscription box for book lovers, where you receive a mystery hand picked book paired with a tasty brew. He even has boxes for kids!