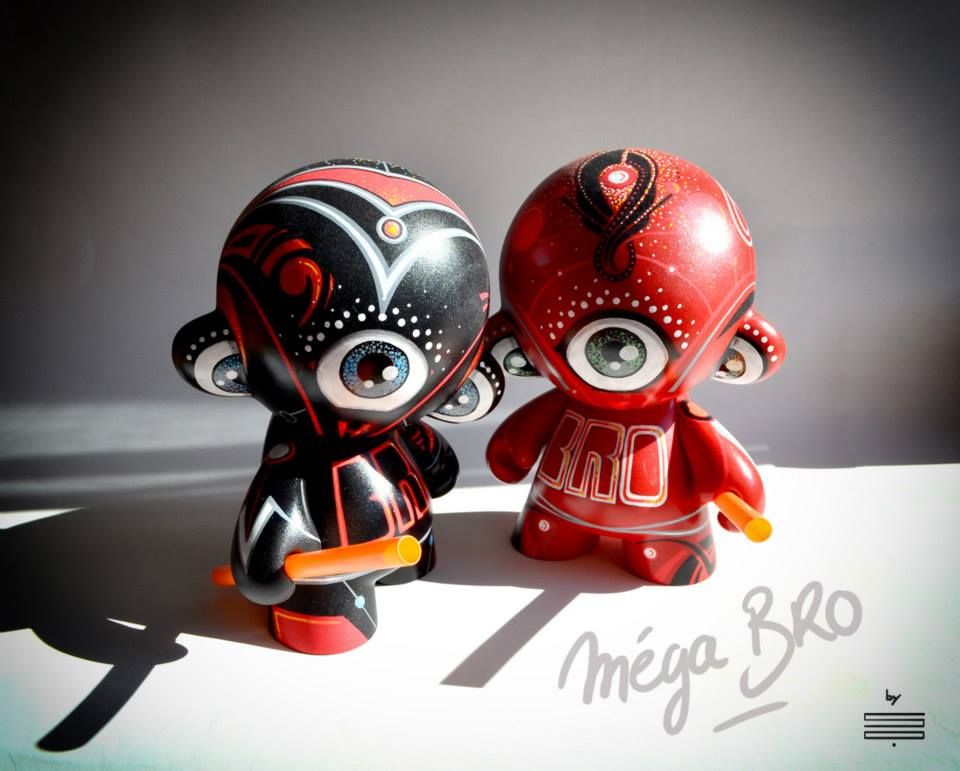 SO-DS the French princess just smashed out this set of Munny customs, some crazy design and concept. I'm not sure about the poles, but they must mean something. The eyes and the colours do it for me, Ive always liked SO-DS work, her unique style and crisp paint work. Just wish she would have time to do more customs.
Just love the text on the Munny.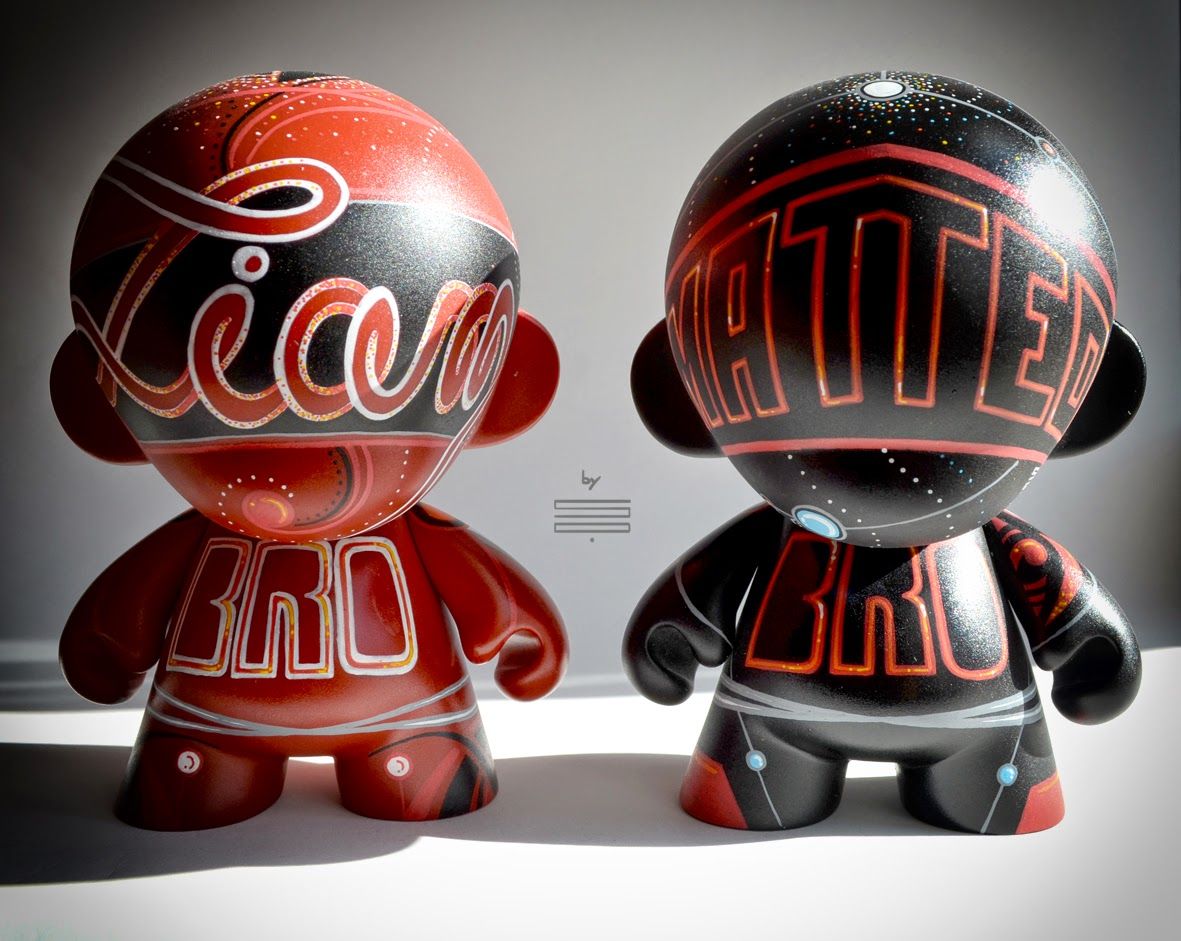 You can look at SO-DS work or get a custom over at her social media sites, get ready to be impressed.