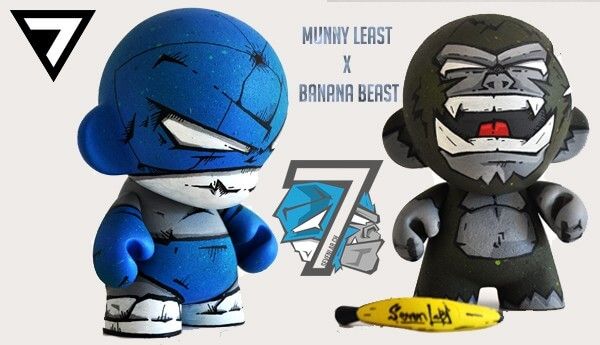 The Switzerland power house Sevenlab who is an Interior Designer daytime | artist overnight has made a powerful stamp on the toy/art custom community with these two badass customs! Sevenlab comic/streetart style is pretty unique with his jagged edges and crazy expressions.
Munny Least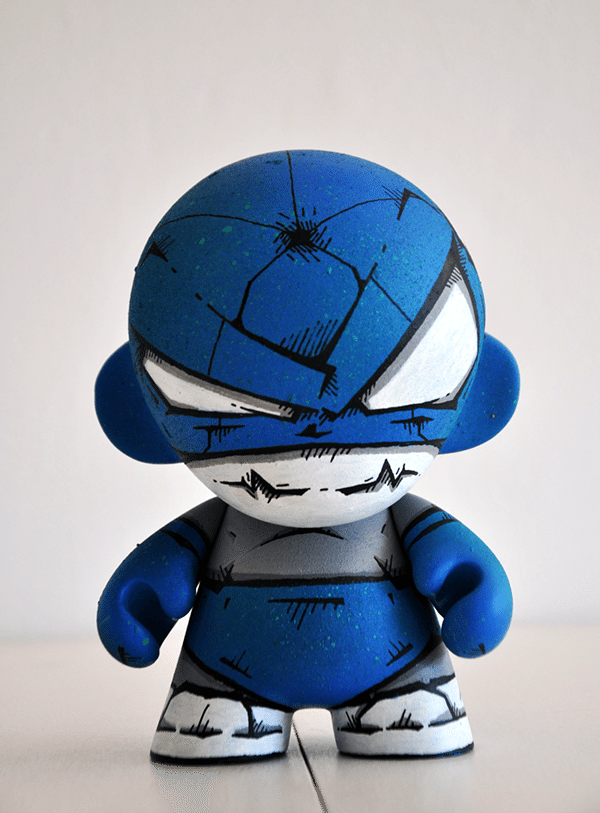 SevenLab mostly uses spray and markers to make his customs.
Banana Beast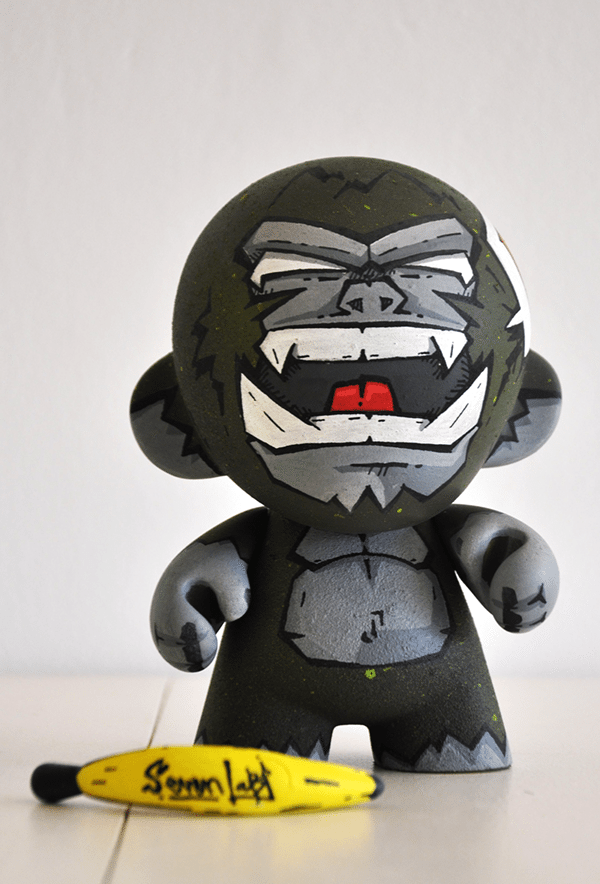 Make sure you all go check out SevenLab social links and maybe even grab a custom.
http://sevenlab.ch/ , Facebook , Twitter