When it comes to the most creepy Tokidoki Unicorno, Rotten Daughter has that award hands down. Not only one beast of a custom it is one realistic in flesh and maggot terms. Super gross it maybe but the work and the finish is high and mighty. The teeth and flesh that gets me, I only can think of Mike Strick's Mega Toycon Munny on the same kind of craziness.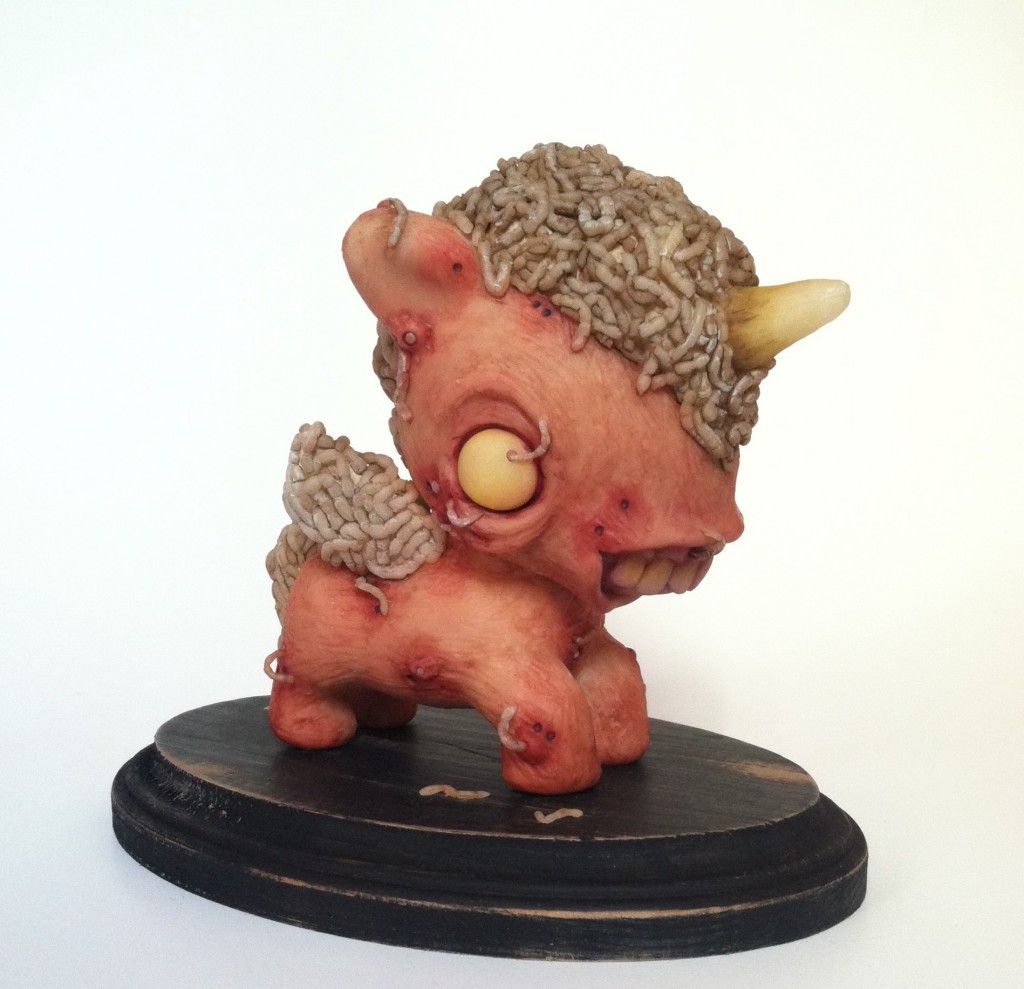 I really don't know how she's managed to make those maggots! rice? look at the skin texture and the wounds but they look fantastic.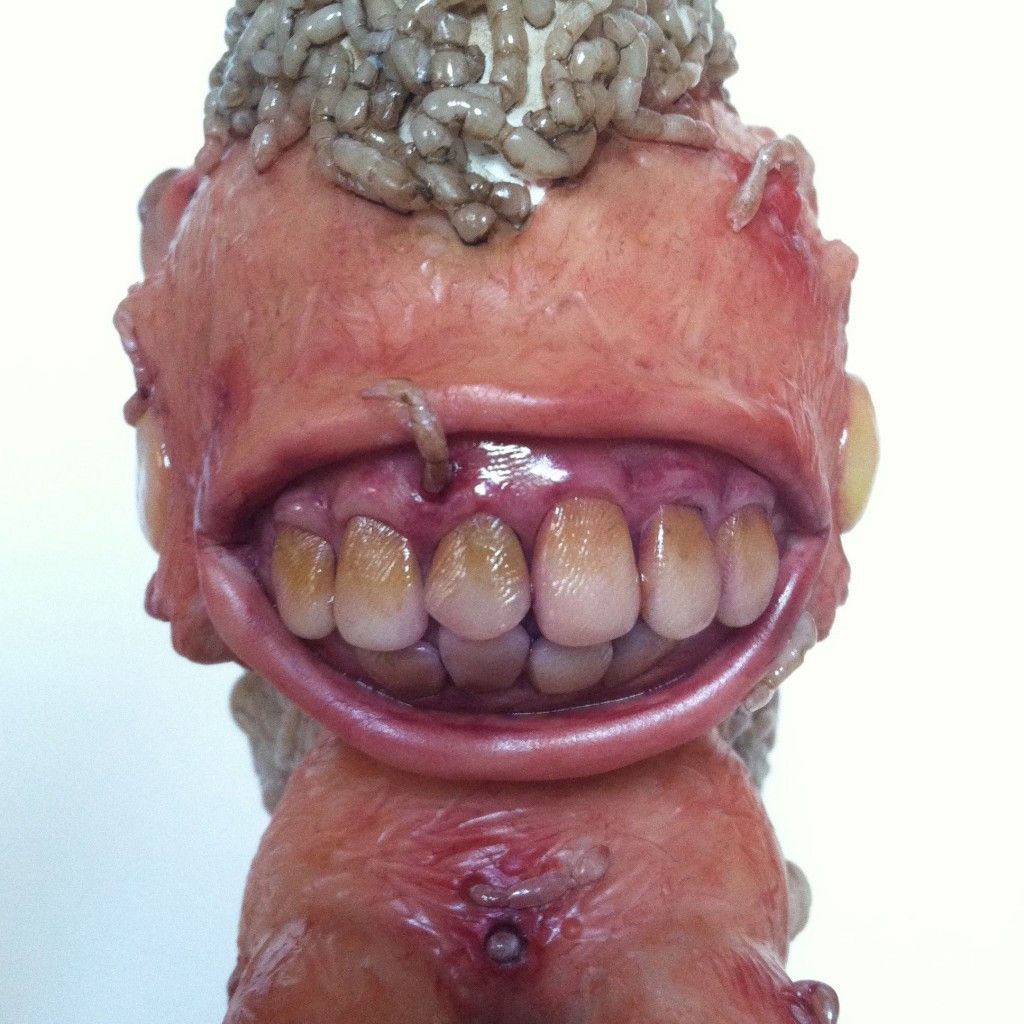 Now the teeth….. real castings? the gloss at the right areas make it even more real. Thank the lord I am not eating right now.
[slider source="media: 24164,24165,24166,24162″ limit="100″ width="900″ height="900″ title="no" speed="800″]
If this is up your street and tickles your fancy then you can head to http://rottendaughter.storenvy.com/ and grab this bad boy of a custom. Priced at $150 (around £96)
You can also find her on  Instagram and Facebook.