Is great to see artists from the Uk getting recognition from overseas and being asked to be involved in group shows in far off lands.
Here we have 2 new customs by Sarah Miskelly aka Lunabee that are heading their way over to America and Australia to be shown of in two great custom events.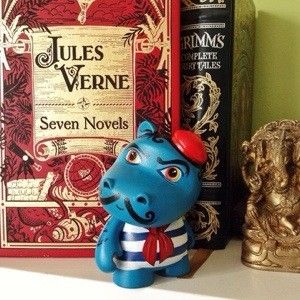 First up is this little French dragon called J'adore de Jouets', made using kidrobot's Bub platform.
This is for the Around the world in 80 toys show (organised by Nick Milton) at the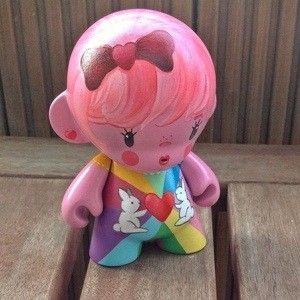 The second customs up is 'Love Bunnies' this valentine themed custom munny is flying over to Suburban Vinyl for their Heart Strings show that will be held in store on February 8th from 6-9pm and this piece is available for the small price of £60.