During these troubled times Lulubell Toy and its artists continue to make our days better with awesome new releases, and they sure put smiles on our faces with such quality drops. If you want sofubi cheer on your mailbox, Lulubell Toy is there for you.

This time around is triple trouble at the toy bodega! A triple drop by the immortal Splurrt.
First up is the new "Pickled Cabbage" Hambone. Purple base vinyl with pink, red, silver & black sprays and hand painted stitching. Stands approx. 3.5″/ 9cm tall. $85usd + shipping.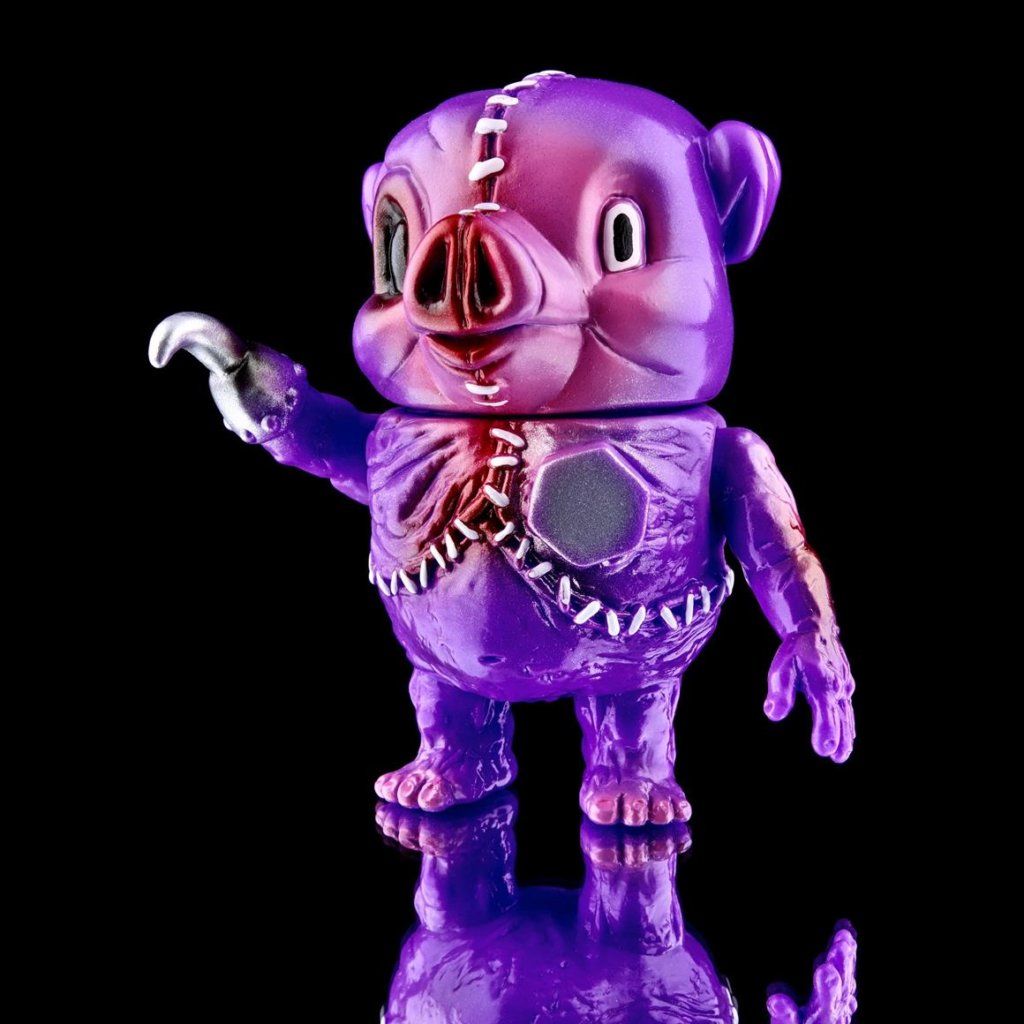 Also "Torch Light" Hell Cattle which features a GID vinyl head set on a black vinyl body. Bronze, gold and black sprays, black rub & hand painted stitching. $150 + shipping
And a small run of unpainted "Torch Light" Hell Cattle going up as well. Glow in the dark head & black body. $135 + shipping. Stands approx. 8.75″ / 22cm tall.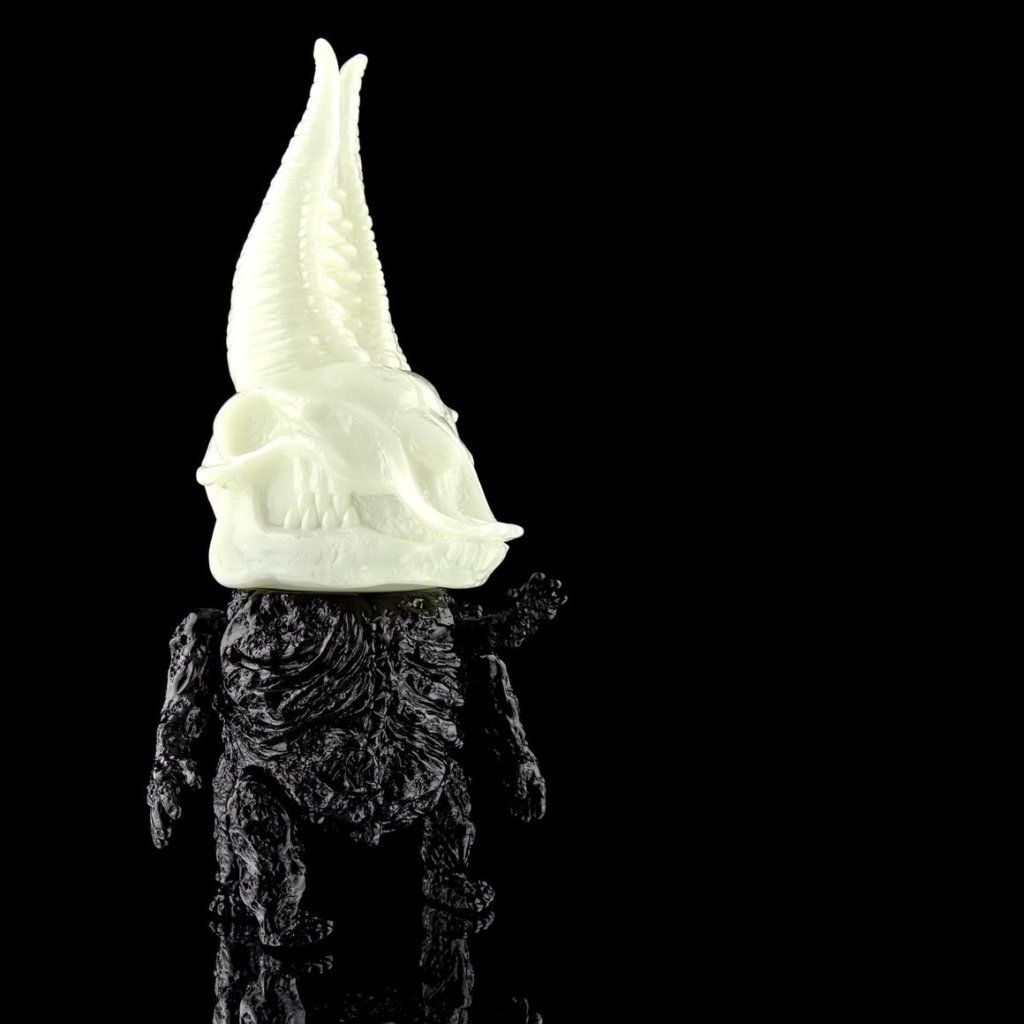 These limited editions will drop Saturday, April 18th, at 9am Pacific (4pm GMT) at lulubelltoys.com.
Photos by the best kaiju photographer out there, Robert Howell/ Manic Images.
Show Splurrt some love on Instagram, Twitter, Facebook and http://www.splurrt.com/.
Check out Lulubell Toys on Twitter, Facebook & Instagram.