The talented Mr. Mars celebrates Halloween that way he should! A special rendition of the iconic Leather Face, the immortal character in The Texas Chainsaw Massacre film series created by Kim Henkel and Tobe Hooper. 
Leather Face appears in true Mr. Mars style, coming out of a spray can with all the bloody details you can ask for.
Complete with an angry chainsaw, diabolical attitude, and bursting out of a Kobrapaint.com spray!
Featuring a meat hammer, chains, hooks, and an unfortunate victim resting at his feet.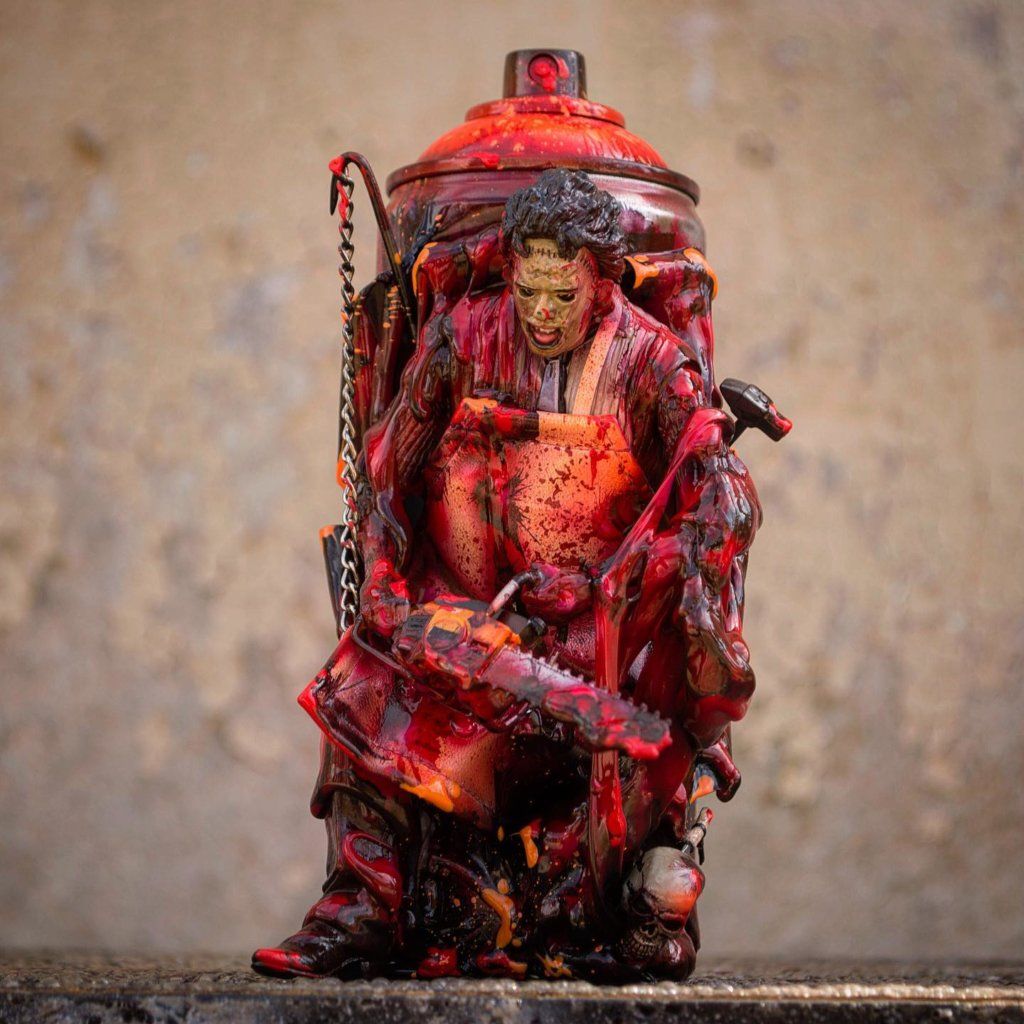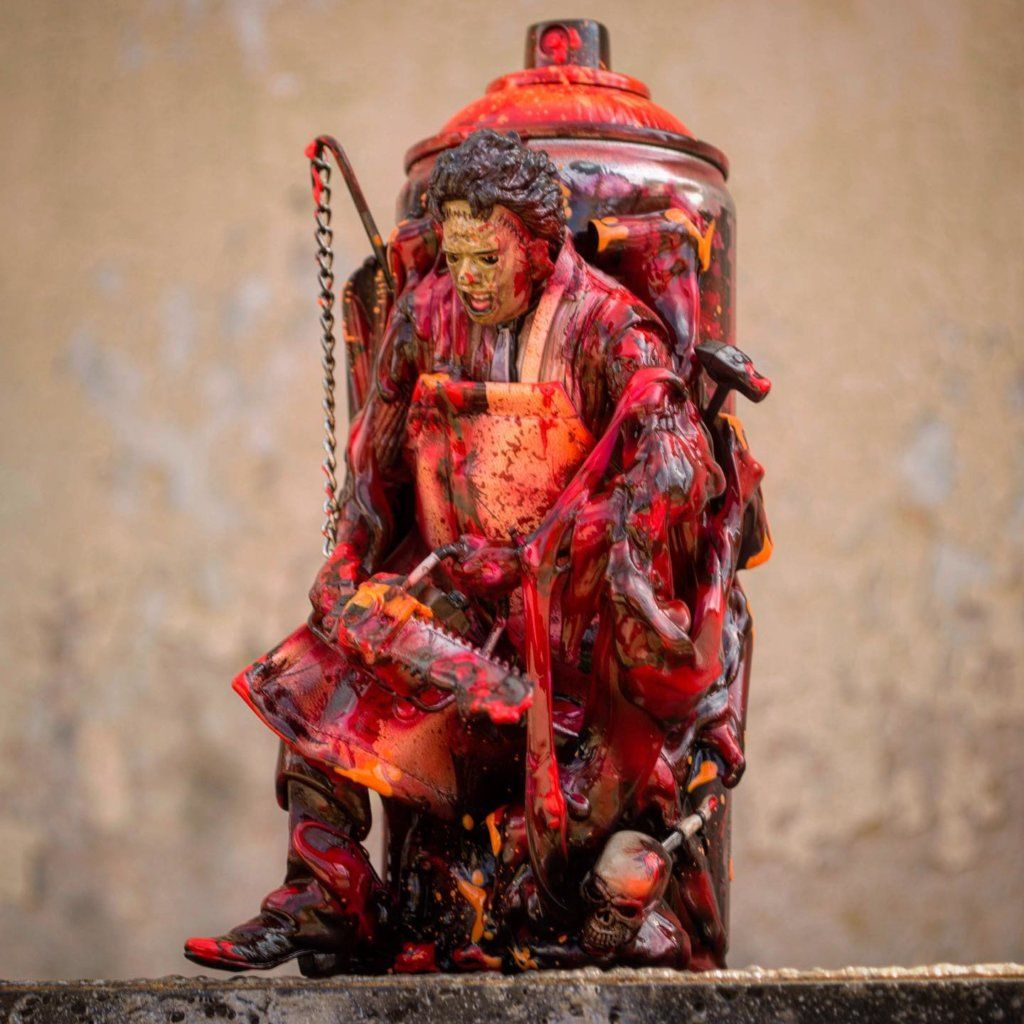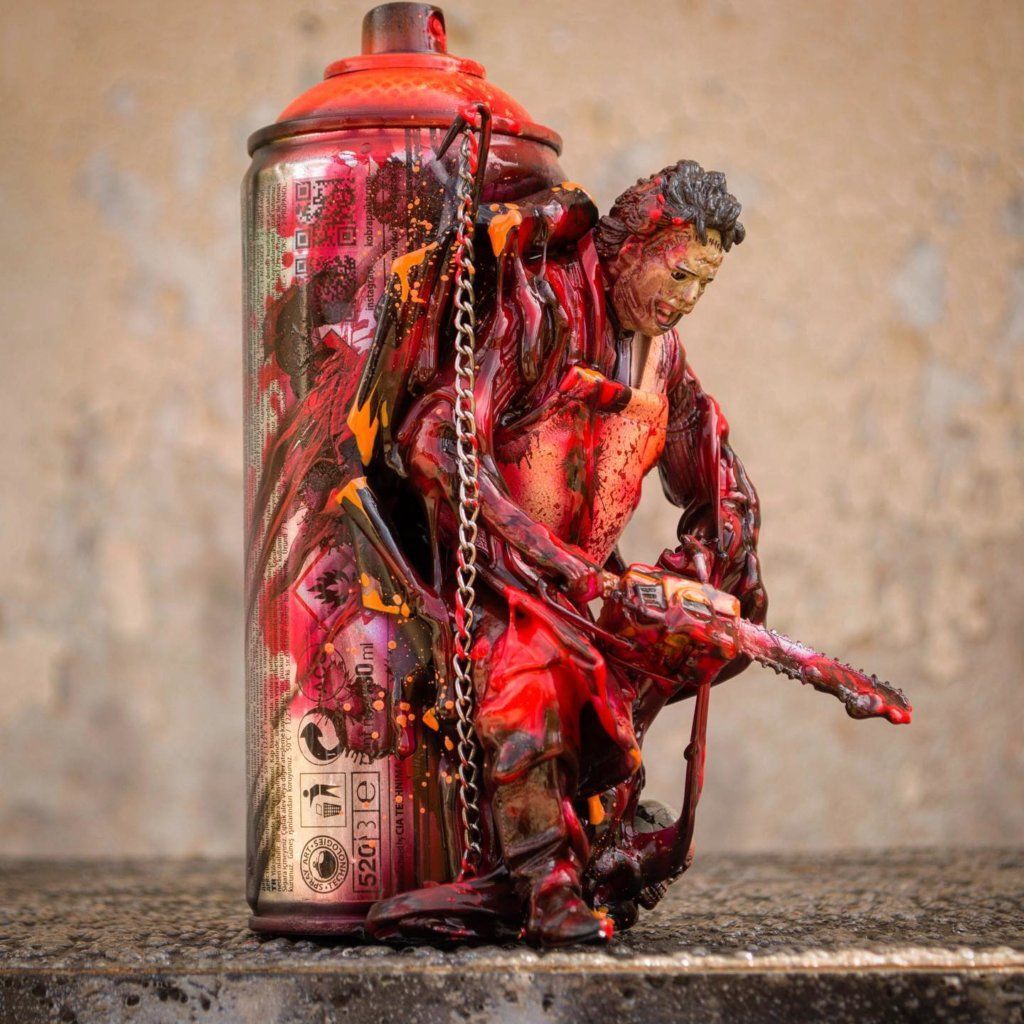 This marks Bomber #6 that will be Dropping THIS FRIDAY!!! – Oct. 30th @ 5 PM MST on www.mrmarsstudios.com