2-hit combo coming your way! yesterday saw the release of Goldo Funky-Red & Purple Limited editions by our buddies at Balkong Toys. In celebration, they are offering you a special discount only for 48 hours (24 hours at the time of posting, HA) on the new Red & Purple editions. Limited Edition: 50 Pieces only! like we said previously, HERE.
Its been a long time coming but boy its been worth the wait in gold! Balkong Toys drops the mic with this one. With over a year in the making, our cuz Luis Ruibal of Balkong Toys, transforms Akapellah Goldo Funky into a designer art toy! With the help from Andres Ruibal (another Andy) who is Luis brother in charge of the 3D renders!  There's no messing around with this one. Balkong Toys has called upon Venezuela based Hip-Hop/Rap artist Akapellah to make his mark in the designer toy scene making an instant impact, funky lines, heavy accessories. The OG edition already hitting the scene and now its joined with two editions the red and Purple bangers!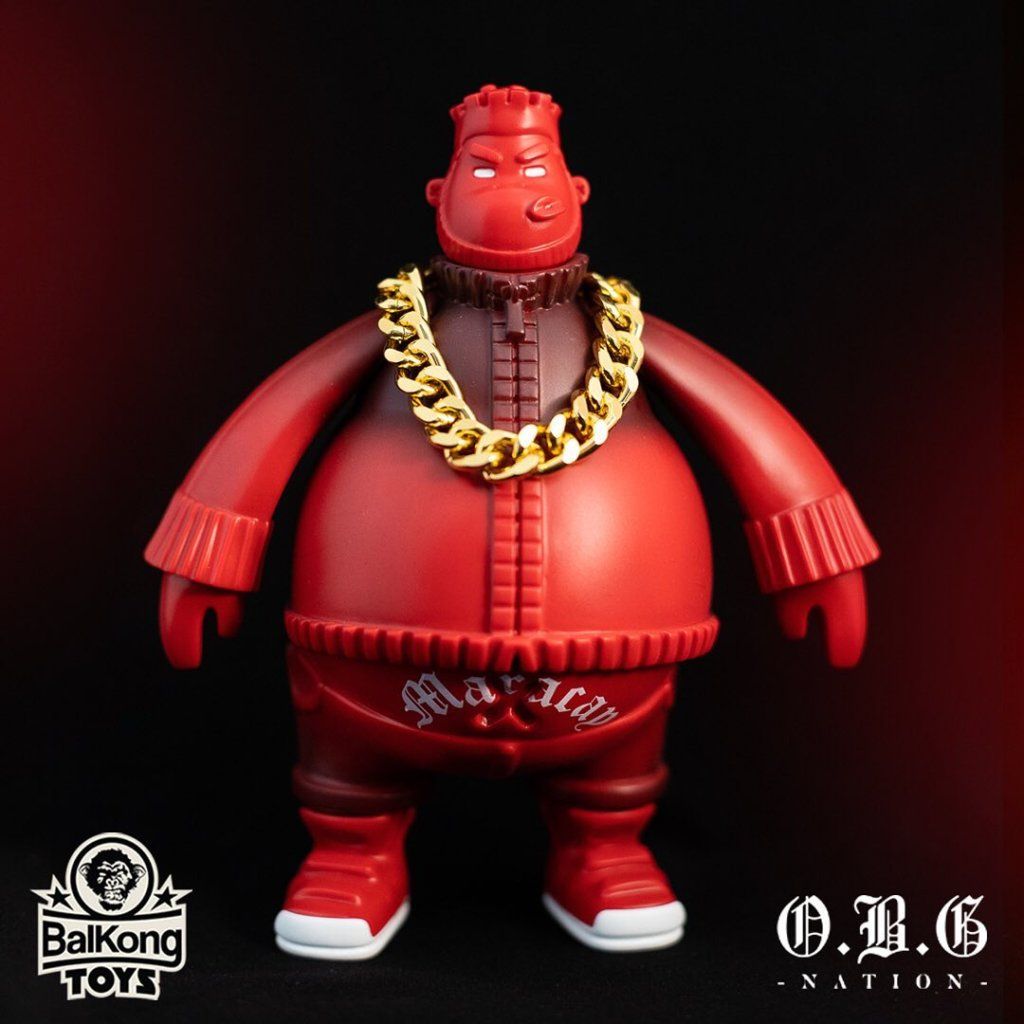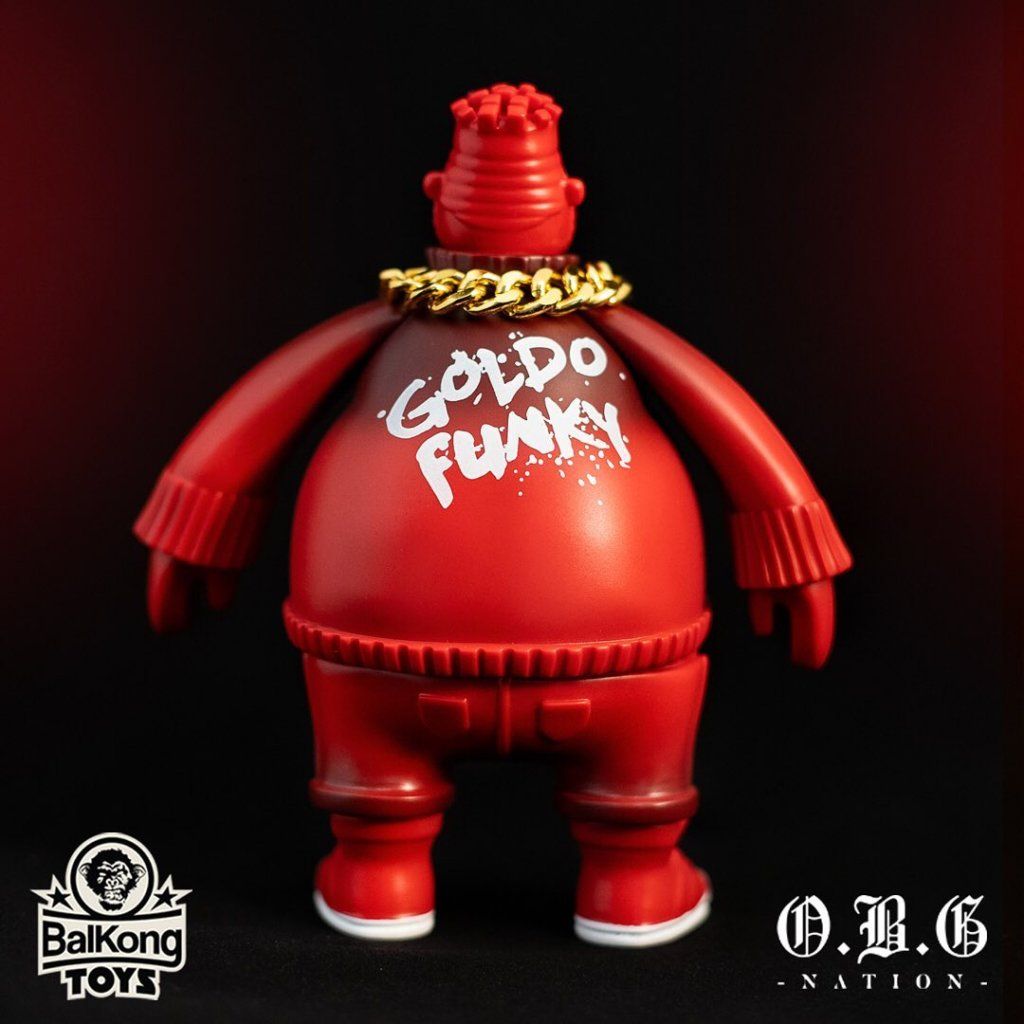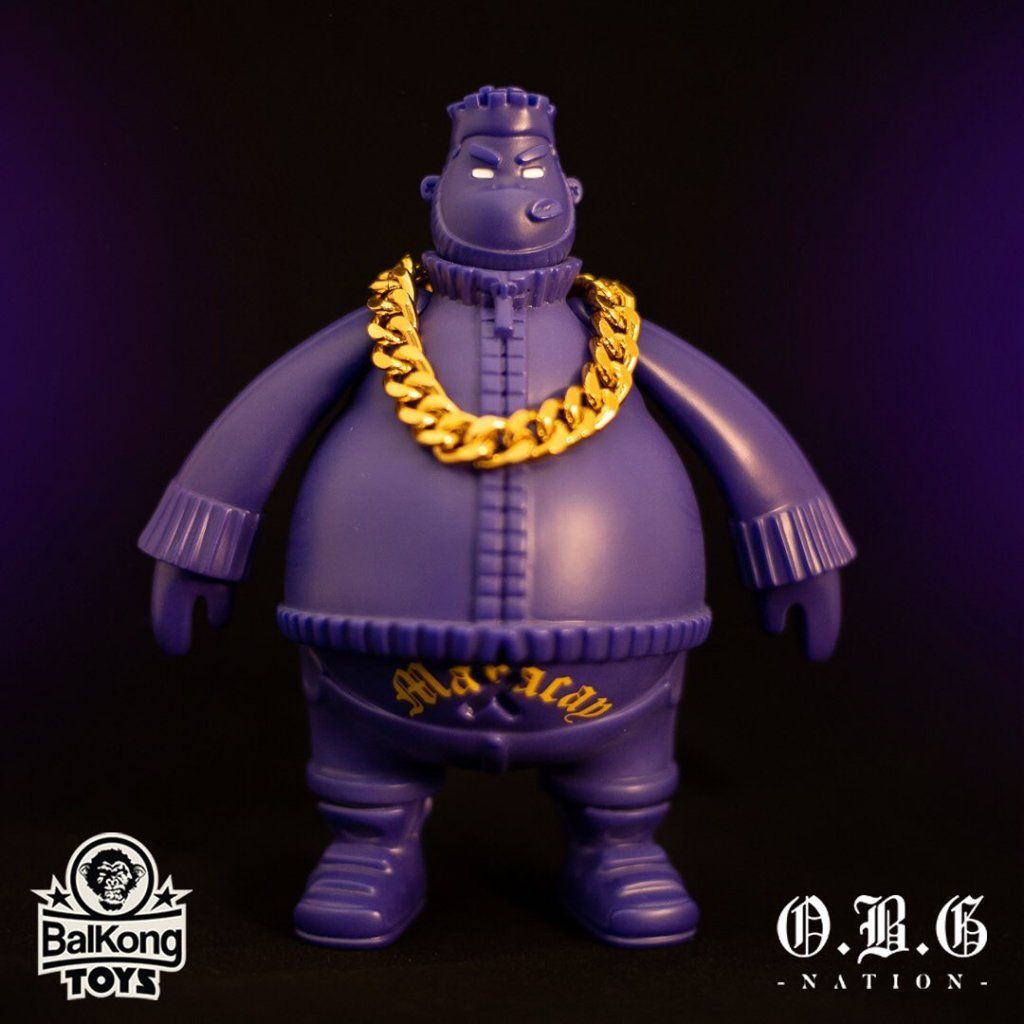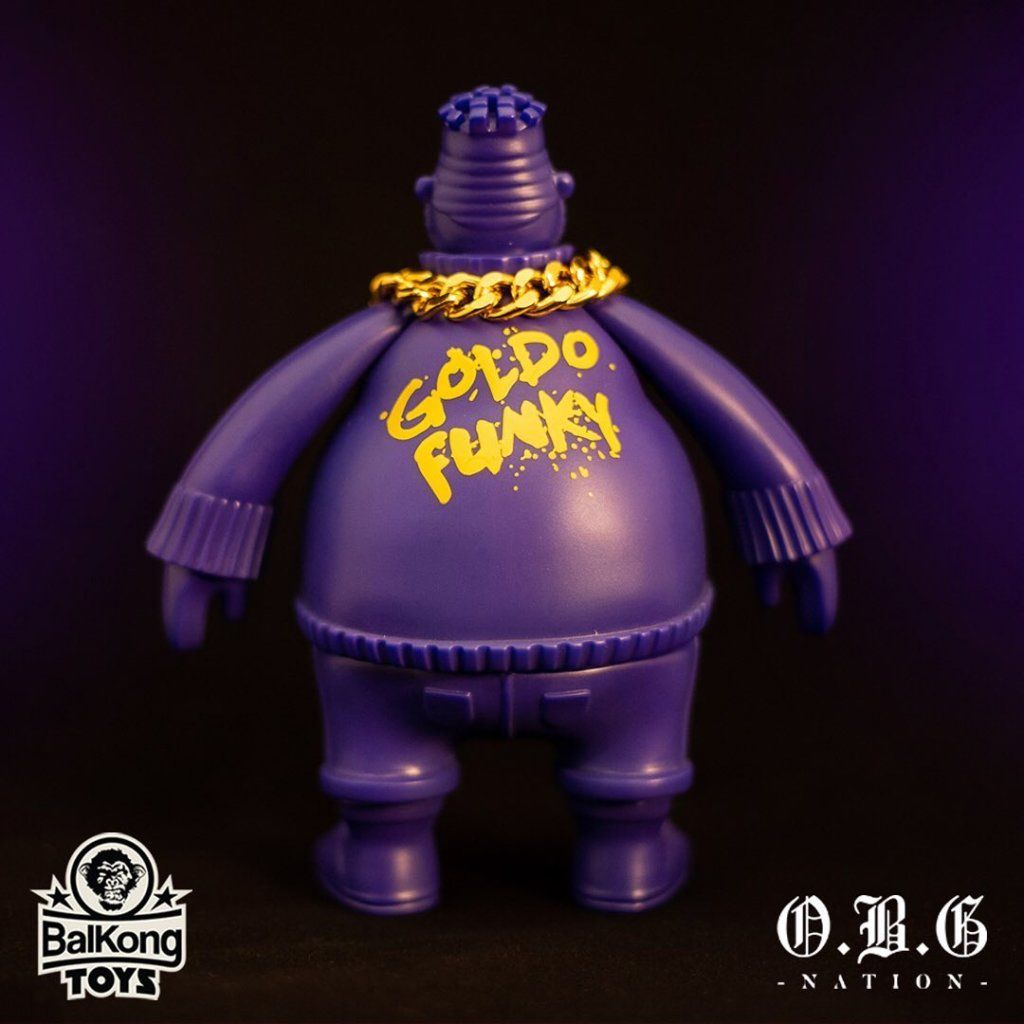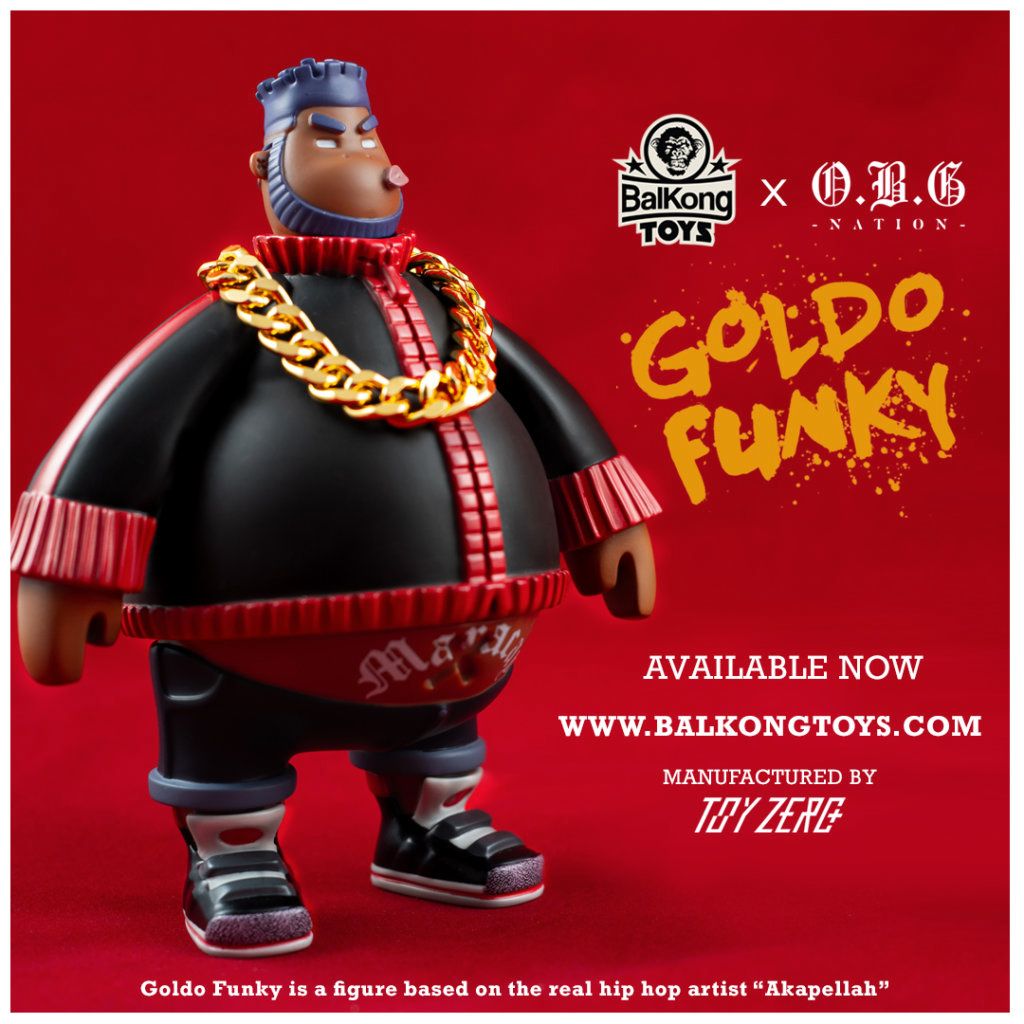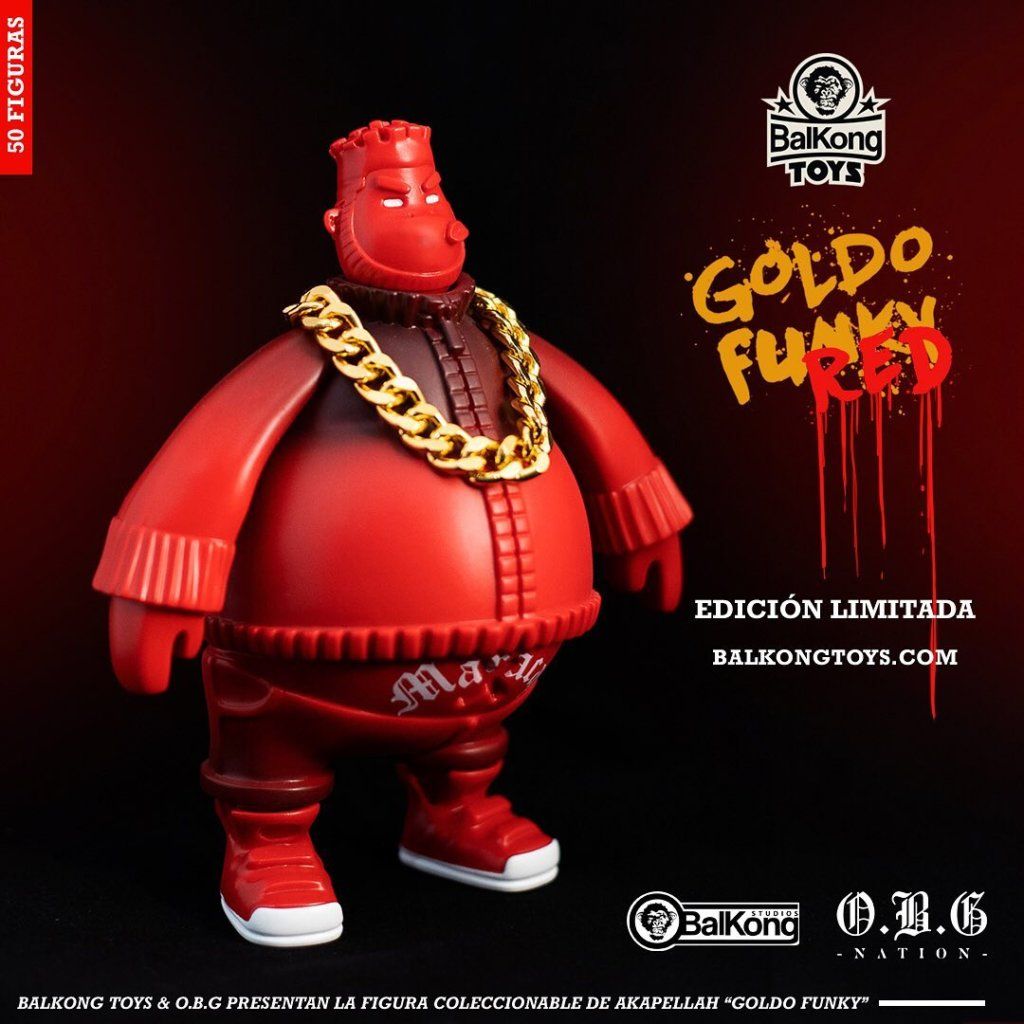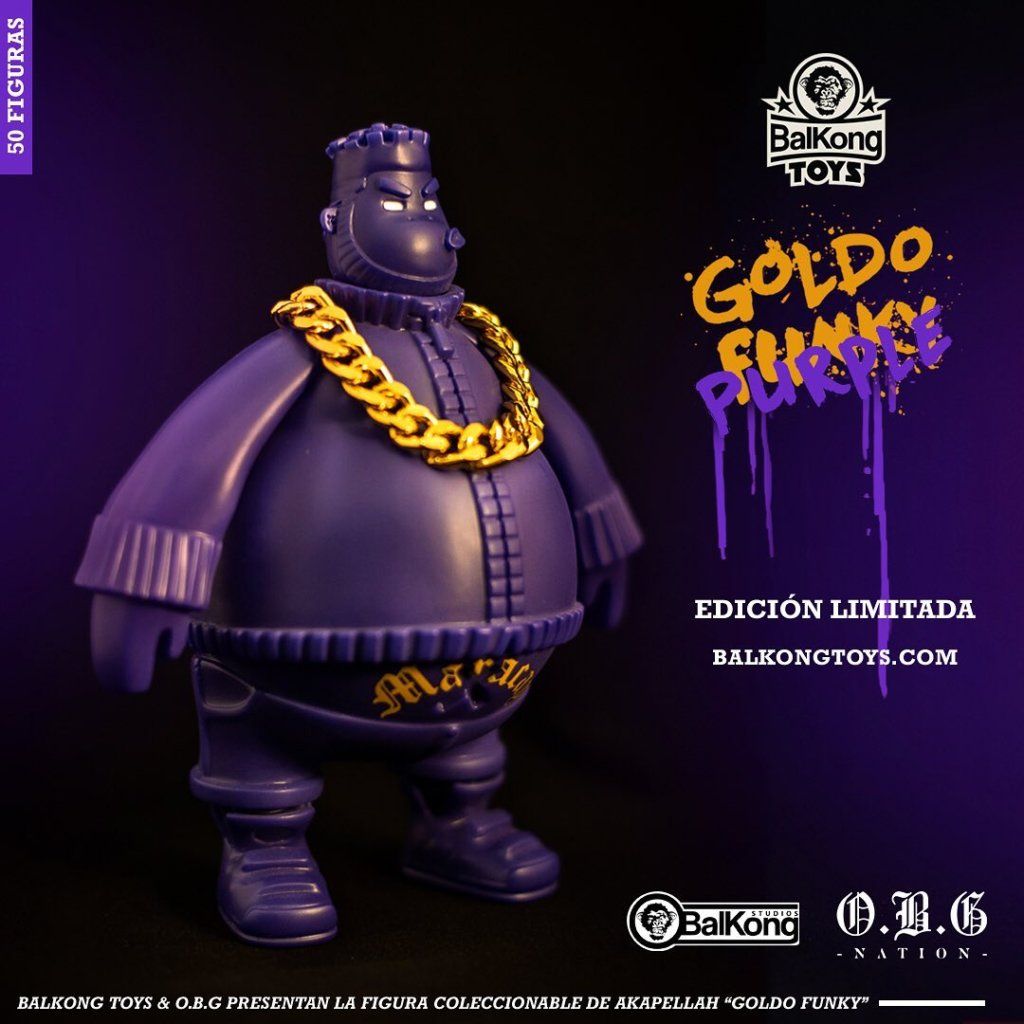 Measurements: 15 cm high
Weight: 350 grams
Material: Vinyl
5 Points of articulation: head, arms, hips and feet
Accessories: Metallic gold Cuban link chain
Luxury packaging with foam internal black. (20x20x14 cm)
WHEN: NOW
WHERE: https://balkongtoys.bigcartel.com/
PRICE: $99 USD special price for 24 hours after it will be back to $110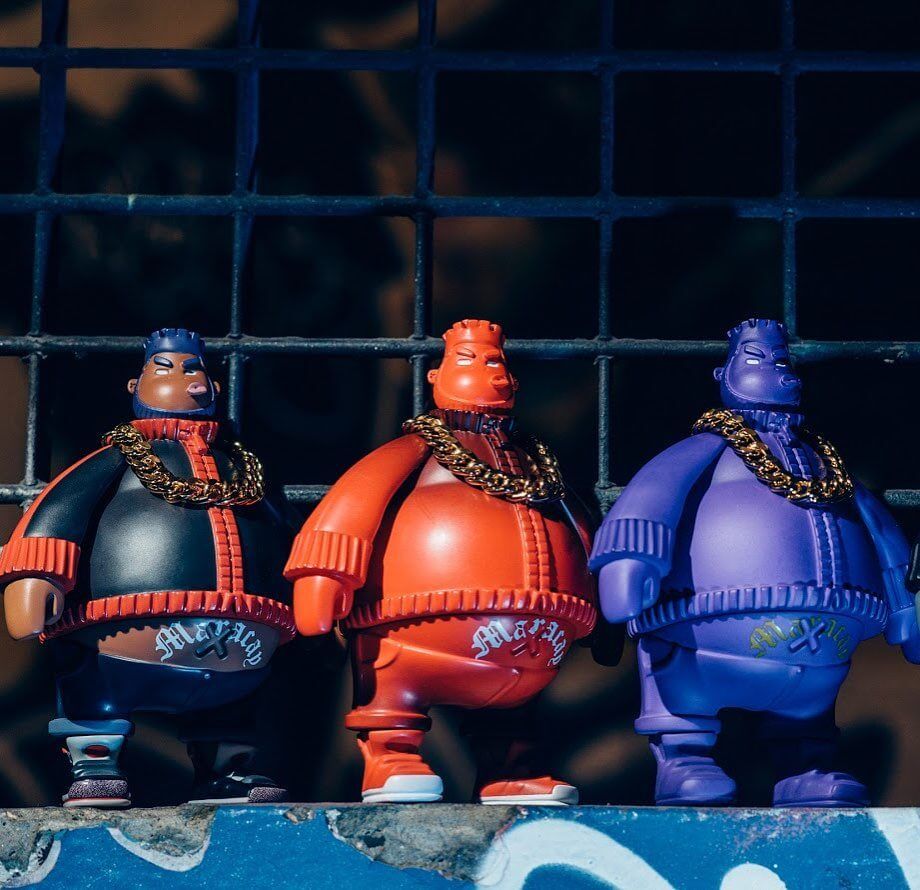 Tickets discount:
If you buy 3 figures
Write in the checkout GOLDOFUNKY3
If you buy 6 figures
Write in the checkout GOLDOFUNKY6
WHEN: NOW
WHERE: https://balkongtoys.bigcartel.com/
Hit up Balkong Toys via Instagram and Facebook.
Find Akapellah at https://Empire.lnk.to/LosGordos
If you want to get your Designer Toy news first, you should look to download our new TTC Mobile App. Designer Toy news direct to your smartphone. No dealing with social media algorithms.
Did we fail to mention IT's FREE.