First, Ink_Visuals, brought to life Majestuoso, Encantada and Incompleto, then the 7″ majestics Reflection and Imagination. Now the family is complete with Izzy, Peekaboo and Imagine Izzy;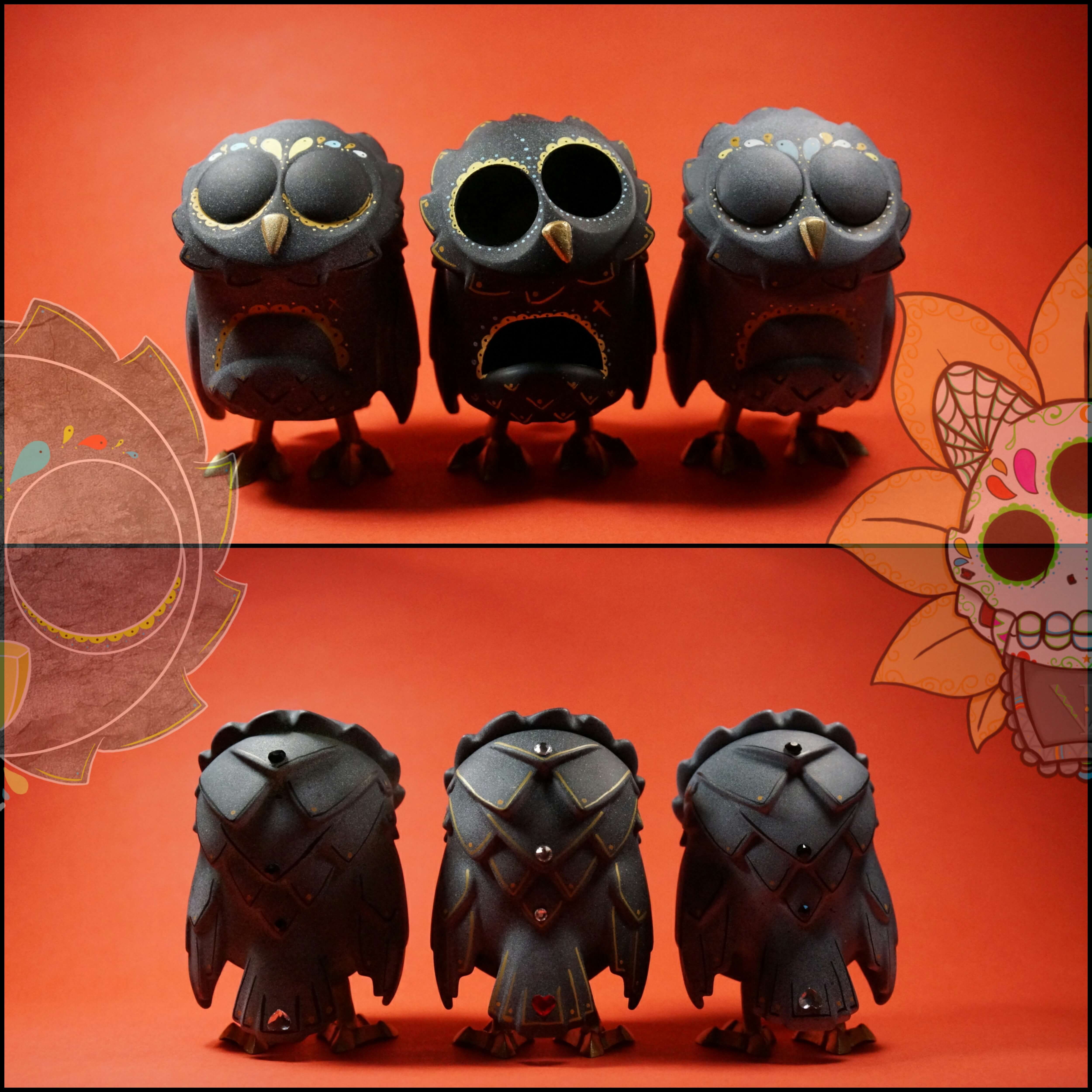 Meet izzy, peekaboo and imagine izzy is kind owl but she does have a temper when it comes to her siblings, peekaboo is a fun loving bird with lots of tricks up his sleeve and hidden treats surrounding him, imagine is just like her mom imagination a beautiful/ weird soul who catches you with her eyes.
These beautiful custom omens retail at 100$ (£70) each. To be released on 4/29/16 exclusively at www.plasticandheroes.com. Run size of only 1 set, but Ink_Visuals commission list is now open, so don´t be shy and drop him a line.
Check out the complete happy family;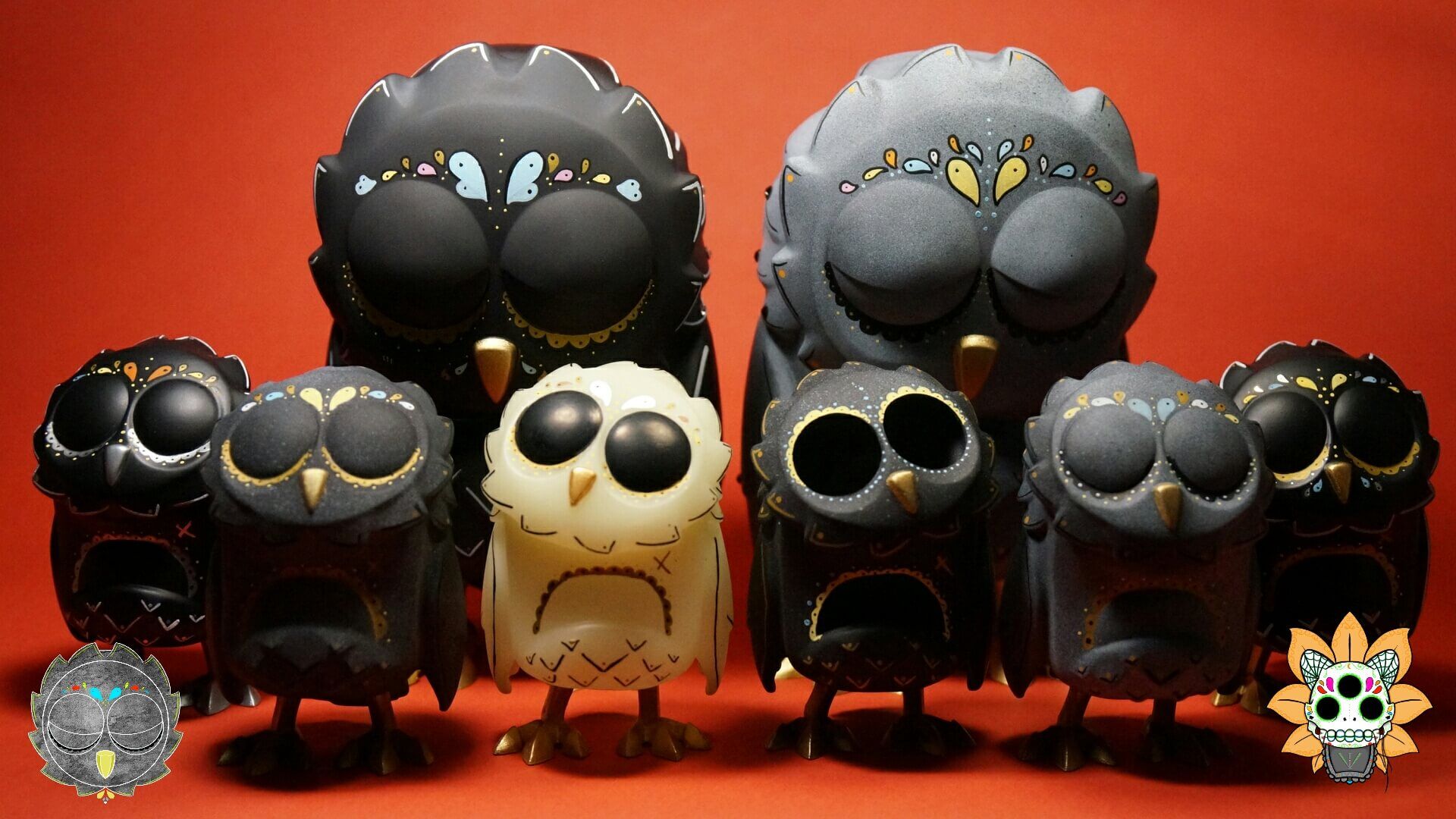 Robs online shop http://inkvisuals.bigcartel.com/
Find Rob via inkvisuals.com and Instagram.