Daniel Fleres is back customizing Jason Limon & Martian Toys Abominable Snow Cone Figure this time in the style of the all time classic flavour choc mint. Dam this version pulls us back into 80's memory lane with this classic flavour. You see all these fancy flavors but always remember the classics. Well Daniel has just done that, created a classic. Might not be your flavour but we're loving what he's been doing to all the custom Abominable Snowcone's turning them into delightful calorie free vinyl customs.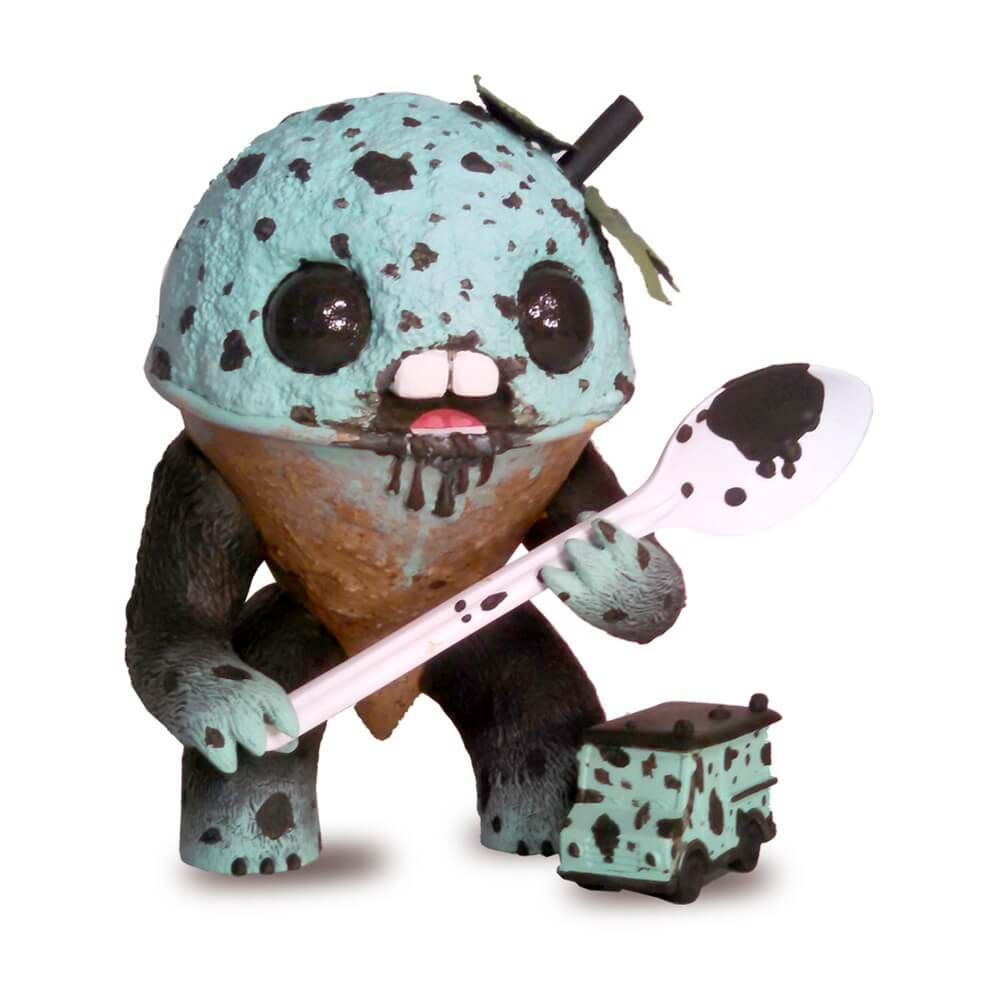 We especially love how Daniel turns the ice-cream truck into a ice-creme sandwich, YUM! Standing at 9″ he's up for grabs at http://swanicorn.bigcartel.com/
For more Daniel goodness head over to http://www.danielfleres.com/ Facebook ,Twitter and Instagram
Email him personally at: [email protected] to get on his commission list.
(all info and photos lifted from Daniel Fleres)