He quotes "Never bored with this badass" and WE QUOTE " WE CAN NEVER BE Bored of Mr Kumkum customs or artwork" Especially when Paskalis Kunang AKA Mr Kumkum making us weak at the knees with this custom usugrow "Rebel Ink". We might be biased as the Rebel Ink platform is one of our ultimate favourite classics ever released but Paskalis photos show how much he has taken the silhouette to the next level! AND WE WANT A PRODUCTION VERSION! knock knock usugrow / SECRETBASE. Paskalis flexing his signature pointillism, skull and gold style mixed in with splashes of colour but now in GLOW IN THE DARK edition looking frighteningly good in the dark.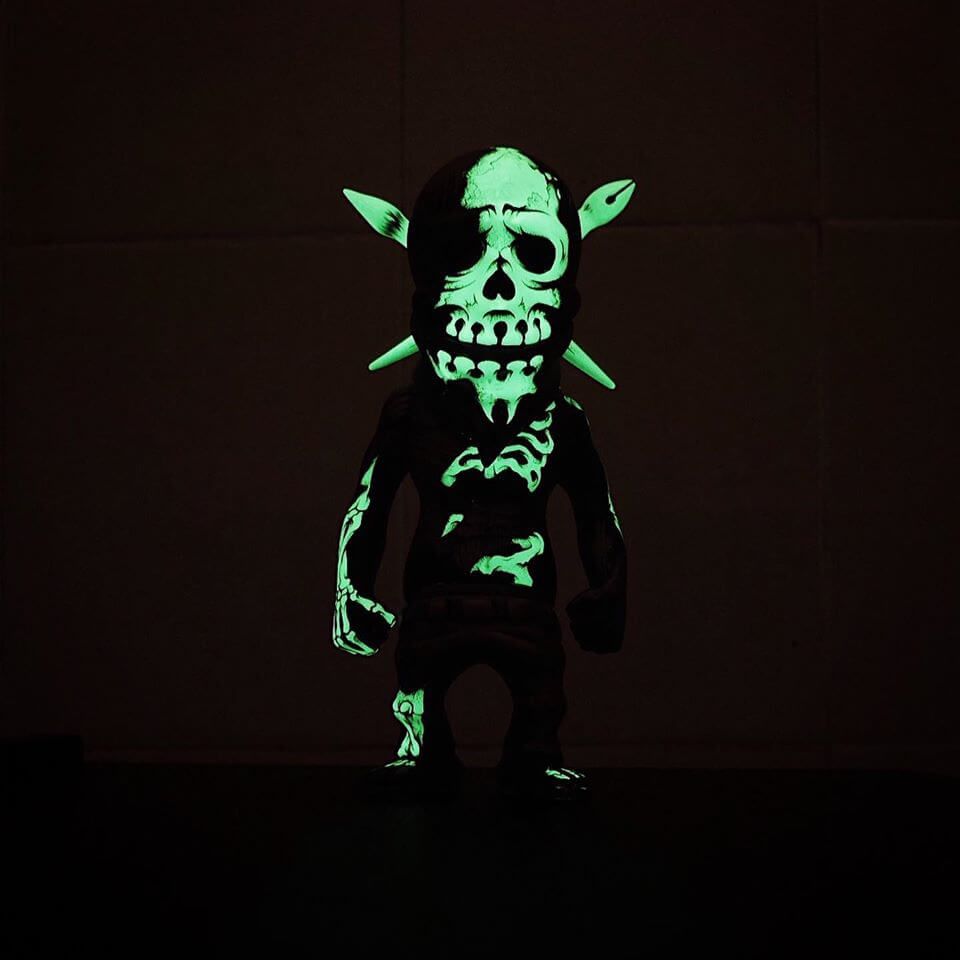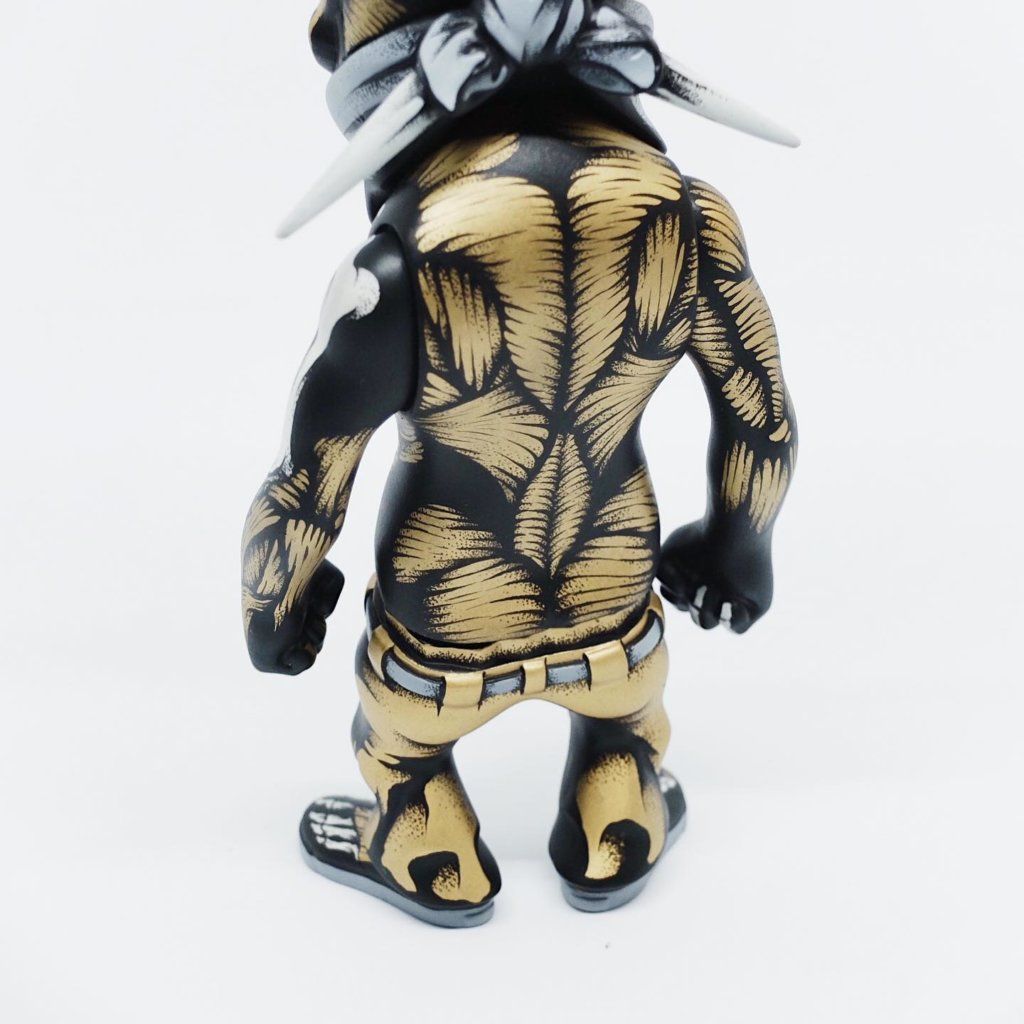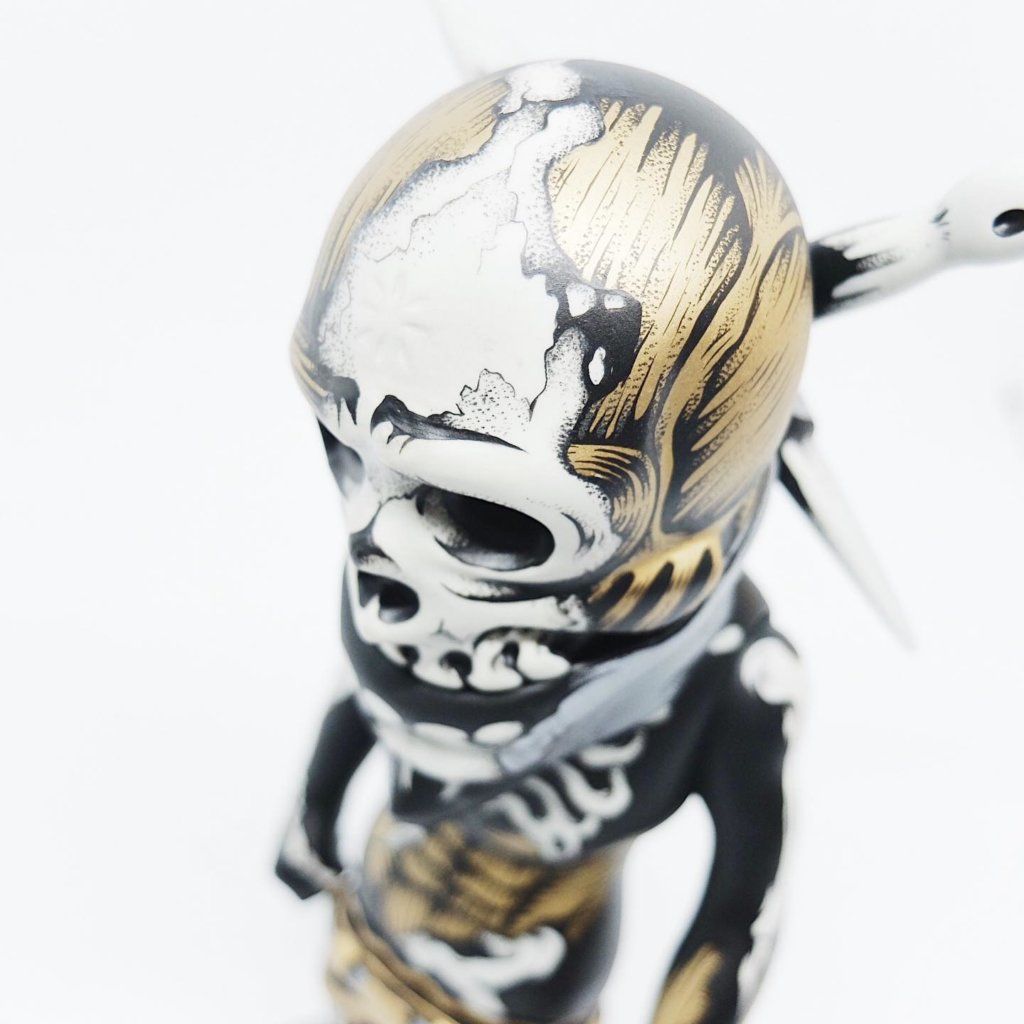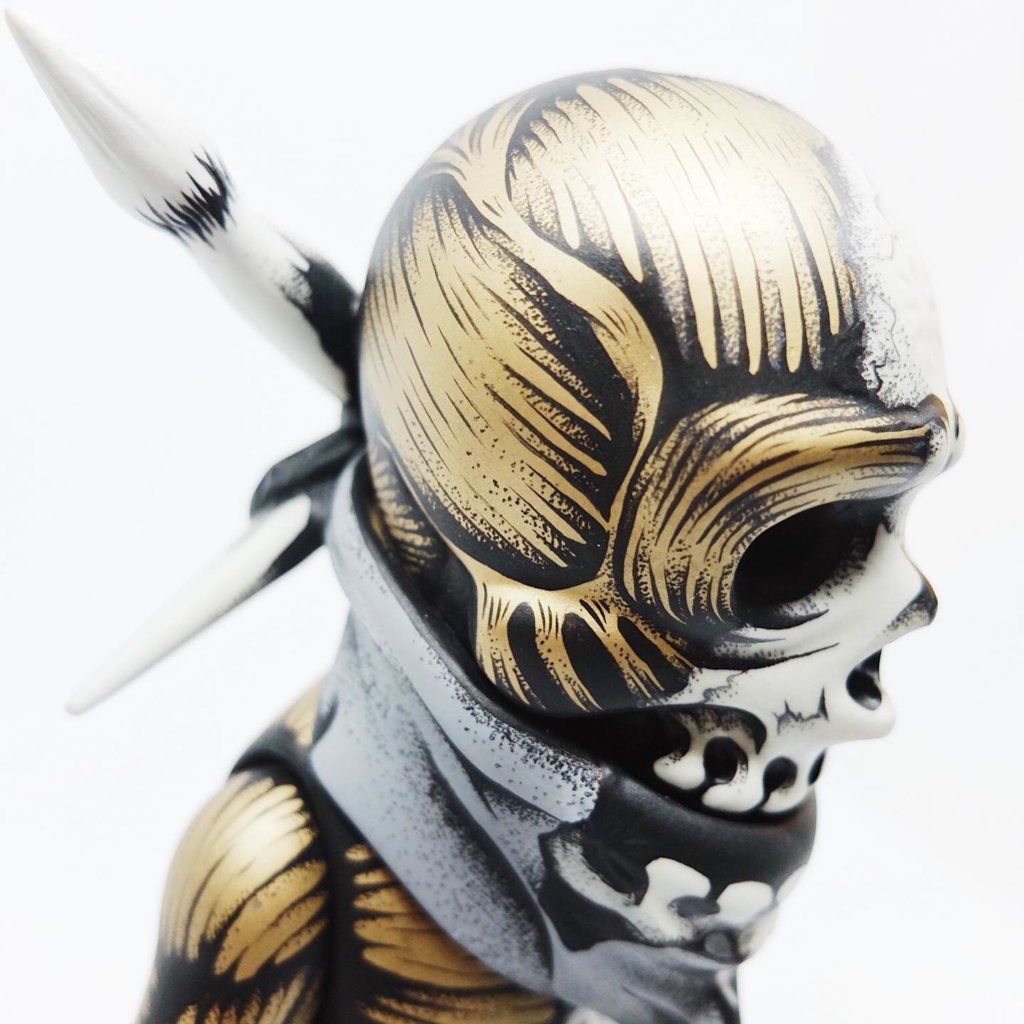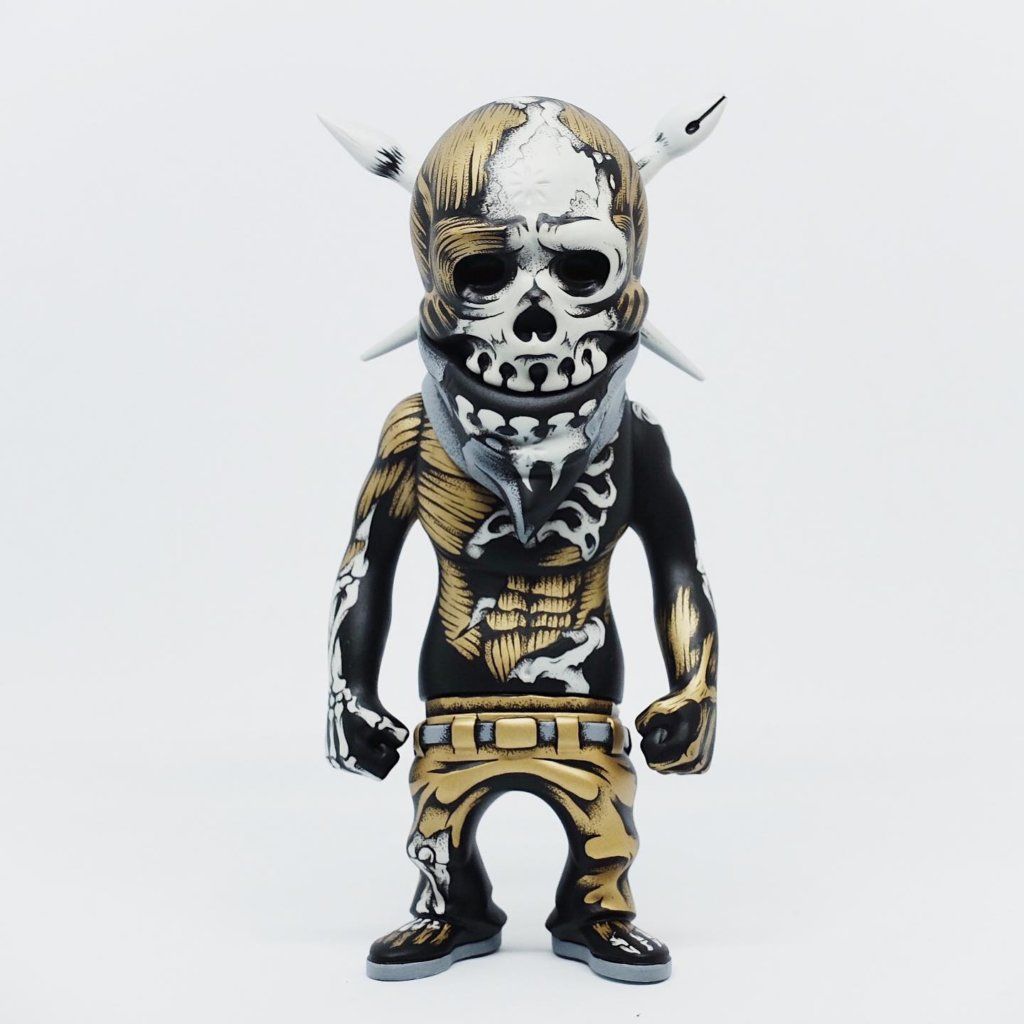 Sadly this isn't for sale so you can cry a little more, unless you are the collector who owns this. Should this be a production edition? We think so! but only if the factory could duplicate the level of detail. Answers in the comment section below. Need something like this from Mr KumKum? him up on Facebook, or Instagram and get yourself on a commission list.
Find Mr KumKum on Facebook, Tumbler and Instagram.
You can get your daily Designer Toy fix from our TTC Mobile App. It's free too! FREE! Download on the iPhone or Android smartphones. Search for "The Toy Chronicle" and all your Designer Toy wishes will come true! Pretty much.
Did we fail to mention IT's FREE.