Wah wah wee wah! There are customs and then there are CUSTOMS! Sean Viloria Facebook has created an unbelievably awesome Kidrobot Munny CUSTOM! Taking his inspiration from Dawn of the Planet of the Apes, Sean has absolutely nailed Caesar. It really is a thing of beauty.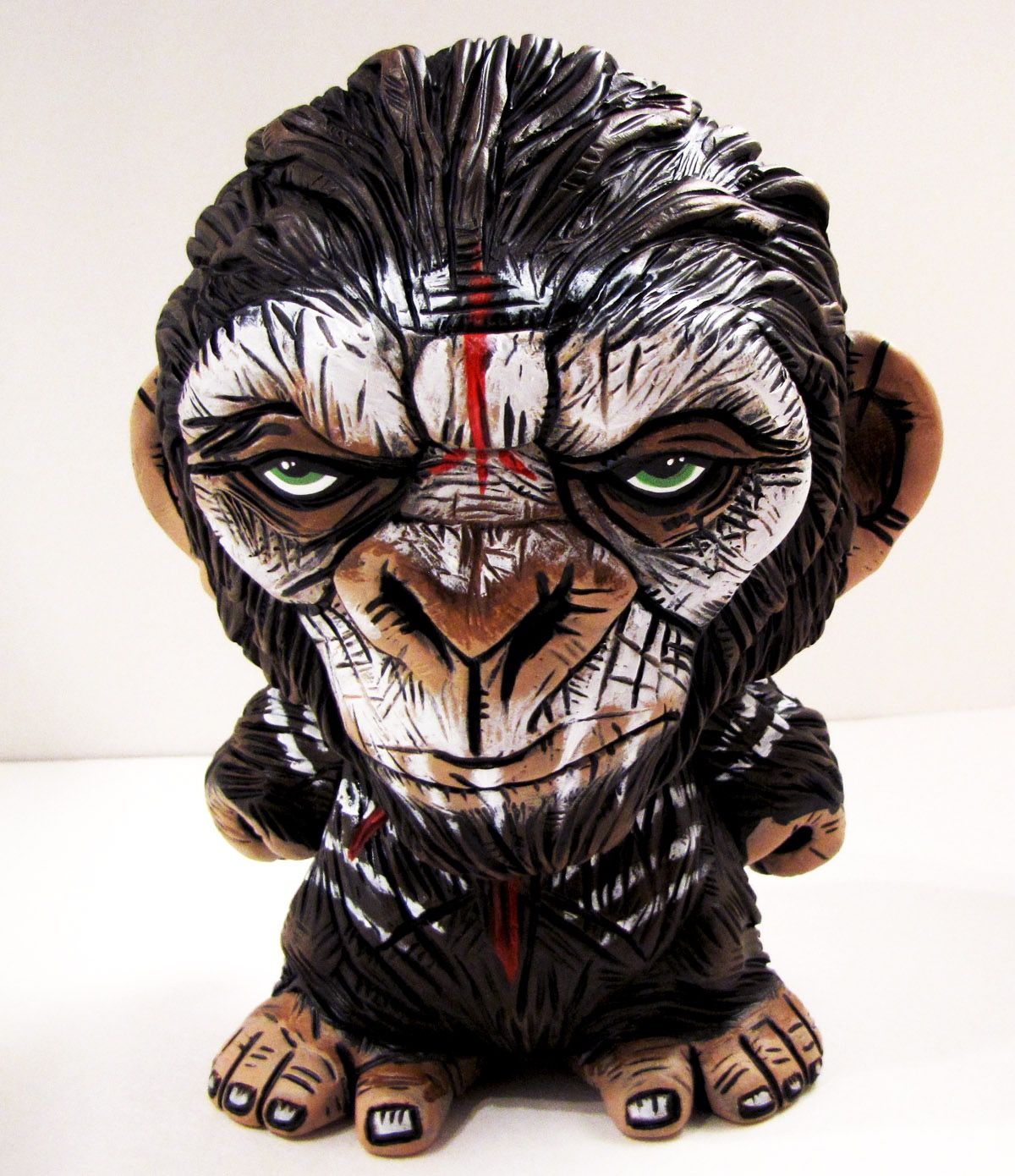 The level of detail is insane. We don't want to blow smoke up Sean's ass here but we think you'll agree that this is a top class custom.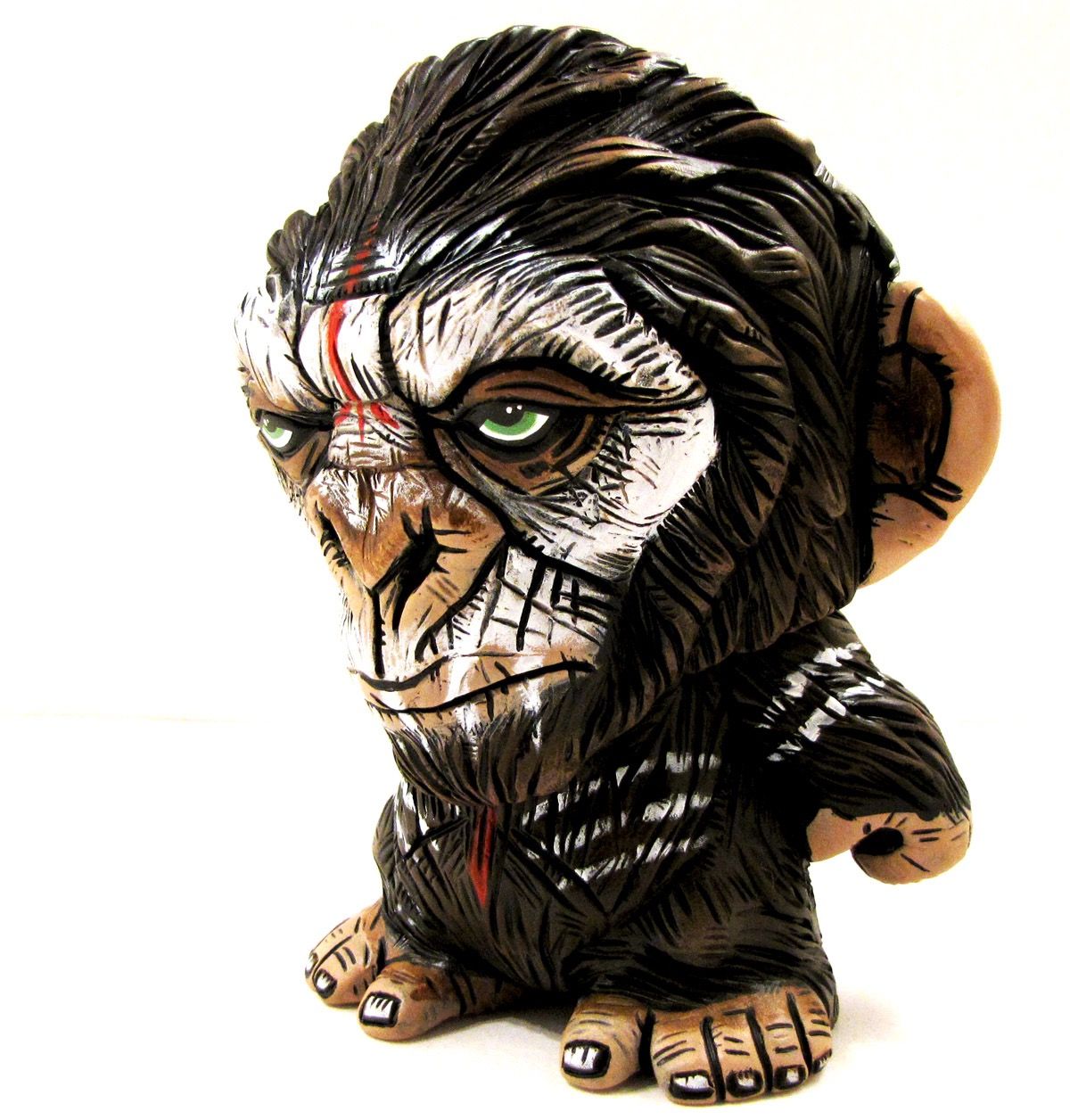 The best bit – Caesar is actually for sale! Yup, you can own this. Email Sean for details – [email protected]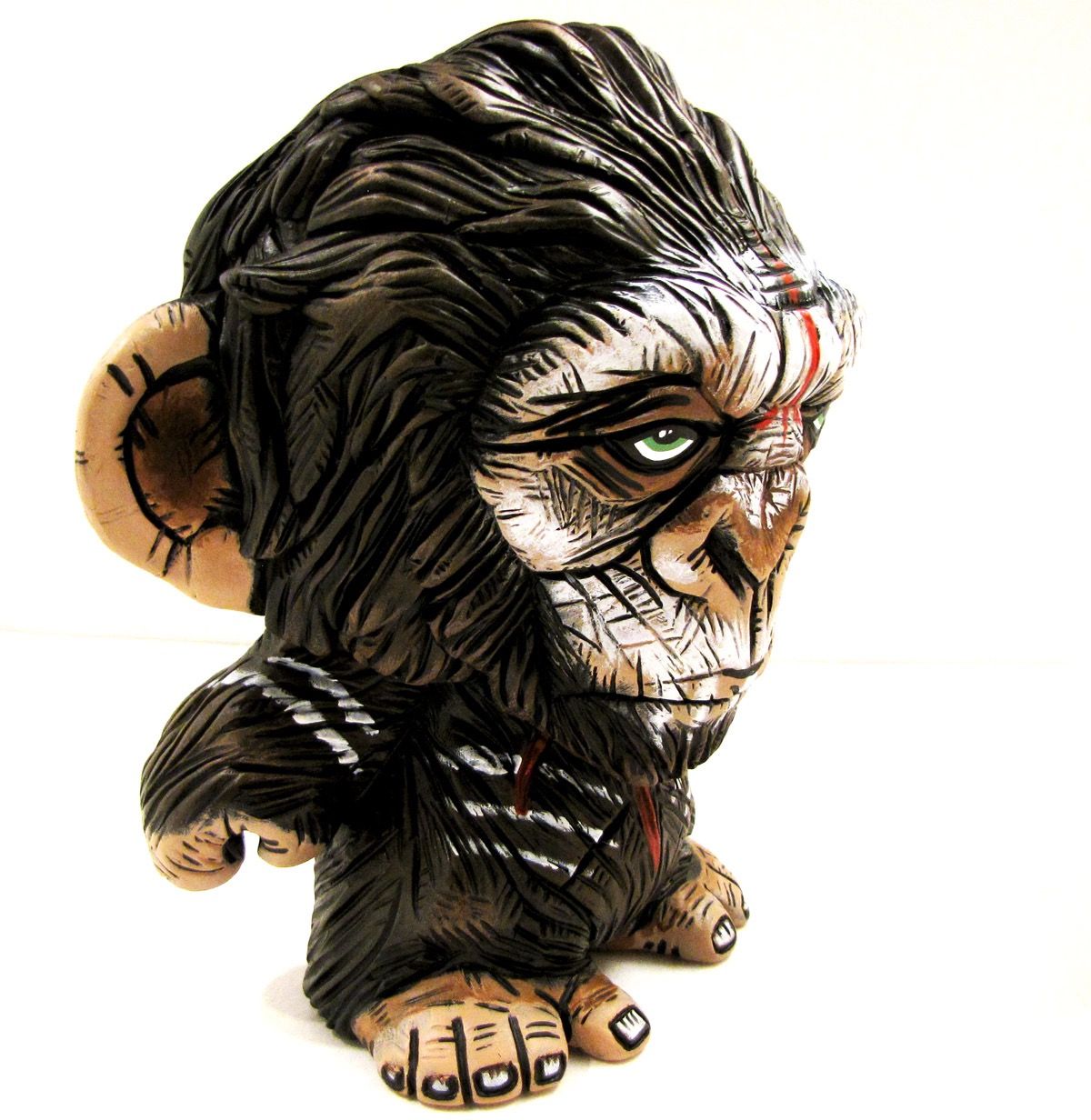 Excellent work Sean!
You should go check Sean's work on his Facebook here: https://www.facebook.com/seanviloriadesigns