FM ART STUDIO is back with a few Kidrobot customs and set to release them next week. Taking time out from his own platform Pepe he is having fun creating these Kidrobot Dunny's.
Our favourite out of the three has to be the Choco love pack, cute, simple and fun with a hit of David Horvath.
Nice combination using a Munny and a Dunny together and how the Dunny is bathing in the cup of choco. Choco love pack of 2 toys can be yours at $80 (around £52)
Baymax dunny
Priced at $45 (around £29)
Killer kitty: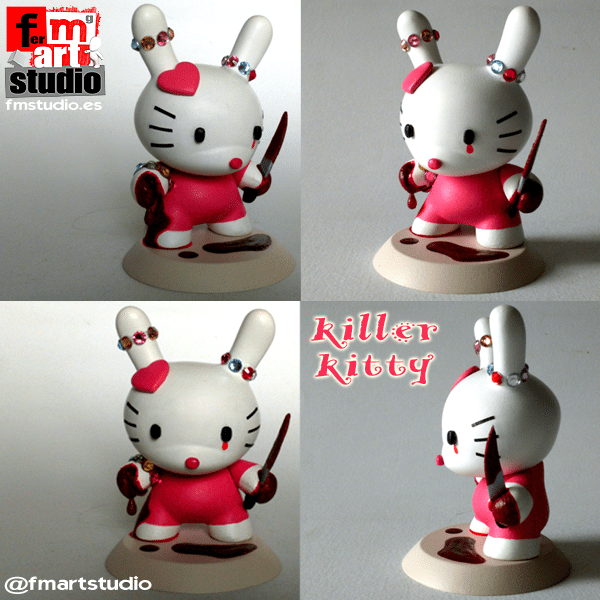 Priced at $35 around £22)
FM Art Studio is offering a pretty cool deal with a discount of 10% if bought the 3 customs together, the price would 145$ instead of 160$.
[slider source="media: 24678,24679″ limit="100″ width="1200″ height="900″ title="no" speed="800″]
All released on the 1st of June at fmstudio.storenvy.com
Need more info then you can get in contact with FM Art Studio via and check out his shop for more art/toys.
https://www.facebook.com/fmartstudio
www.instagram.com/fmartstudio
fmstudio.storenvy.com