Spanish artist Fer MG just unveiled a recent creation based on Huck's Skullhead. A beloved platform who recently had it's own custom show at Clutter's (read HERE).
Inspired by his previous Jet Dunny series Fer here is the Jet Skullhead 7";
[slider source="media: 78798,78799″ limit="46″ height="600″ title="no"]
"It have a sculpting work in wings, brain, stomach, lungs and other organs, and I have spent enough time in the articulable transparent visor and the leds, with cristal eyes and on/off flashing multicolour leds with replaceable batteries. Also have a bit of rust weathering painting job."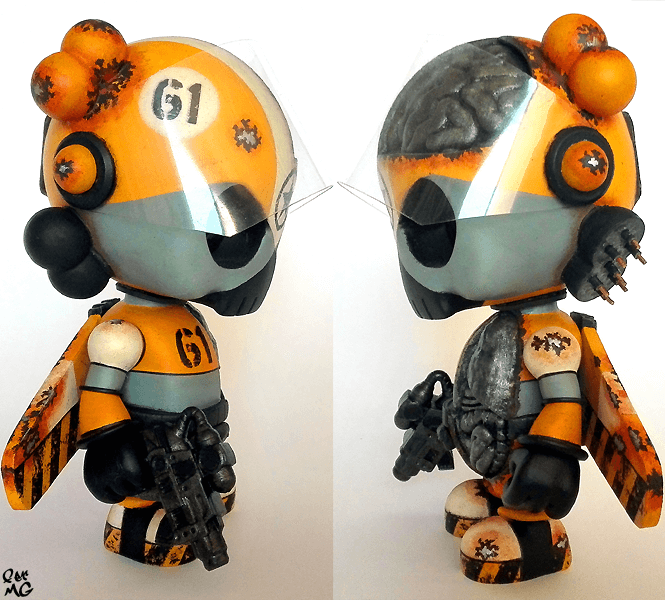 This custom is not for sale. Fer Mg likes it so much that he did it for his own pleasure. Maybe he'll consider a release in the future!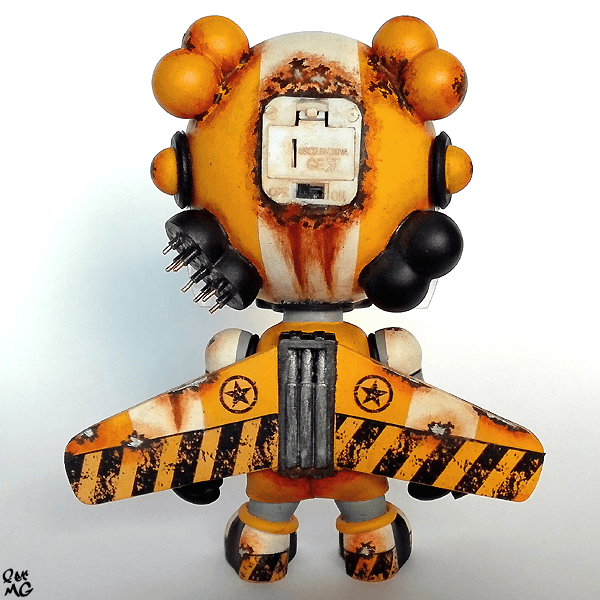 Check out our interview with Fer MG.
You can find Fer MG on Instagram, Twitter & Facebook.
Commissions: [email protected]