Veneno Toys from Mexico City are putting on a exhibition for their own toy platform Evo Lucio. Lucio is a platform art toy that has been in development for more than 5 years. It's inspired in the Mexican traditional "luchador" (wrestling) figure. A mighty line up featuring 31 artists with our very own UK representative JPK and Euro artists Godhay, Argiris Ser, Simoni Fontana and WuzOne Customs joining in the event.
[slider source="media: 27795,27797,27796,27798,27799″ width="1000″ height="1400″ title="no"]
Expect live music and great beverages while you indulge into some art toy customs. The show will be hosted at Rojo Bermelo from August 6th to September 5th 2015.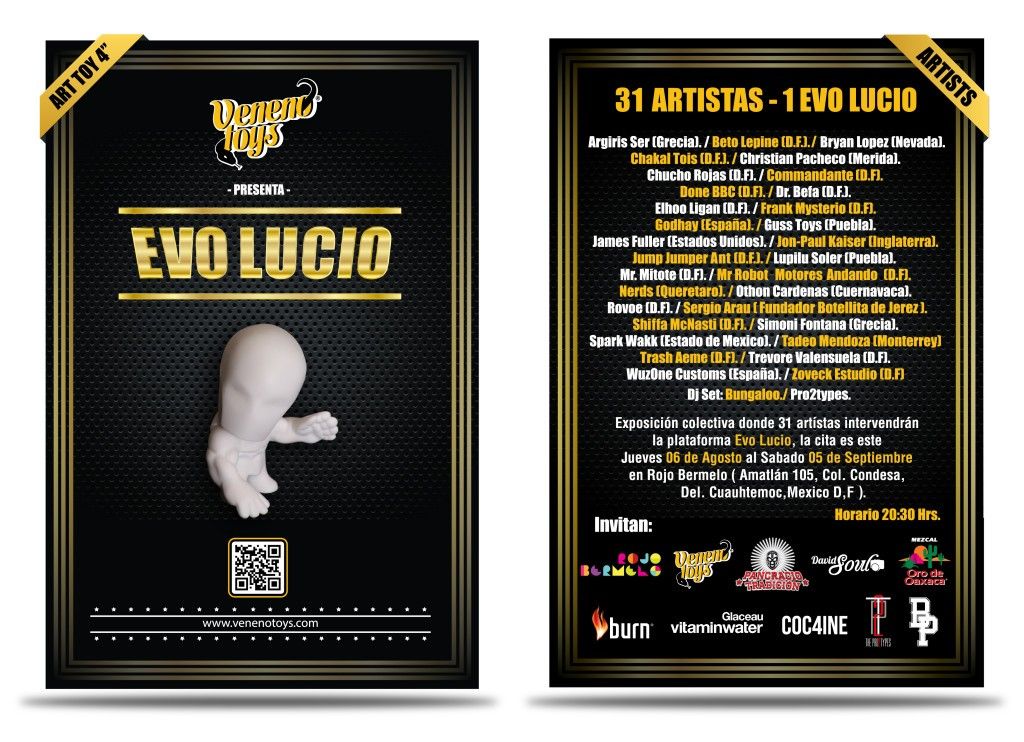 Heres a sneak peek at what to expect.
By JPK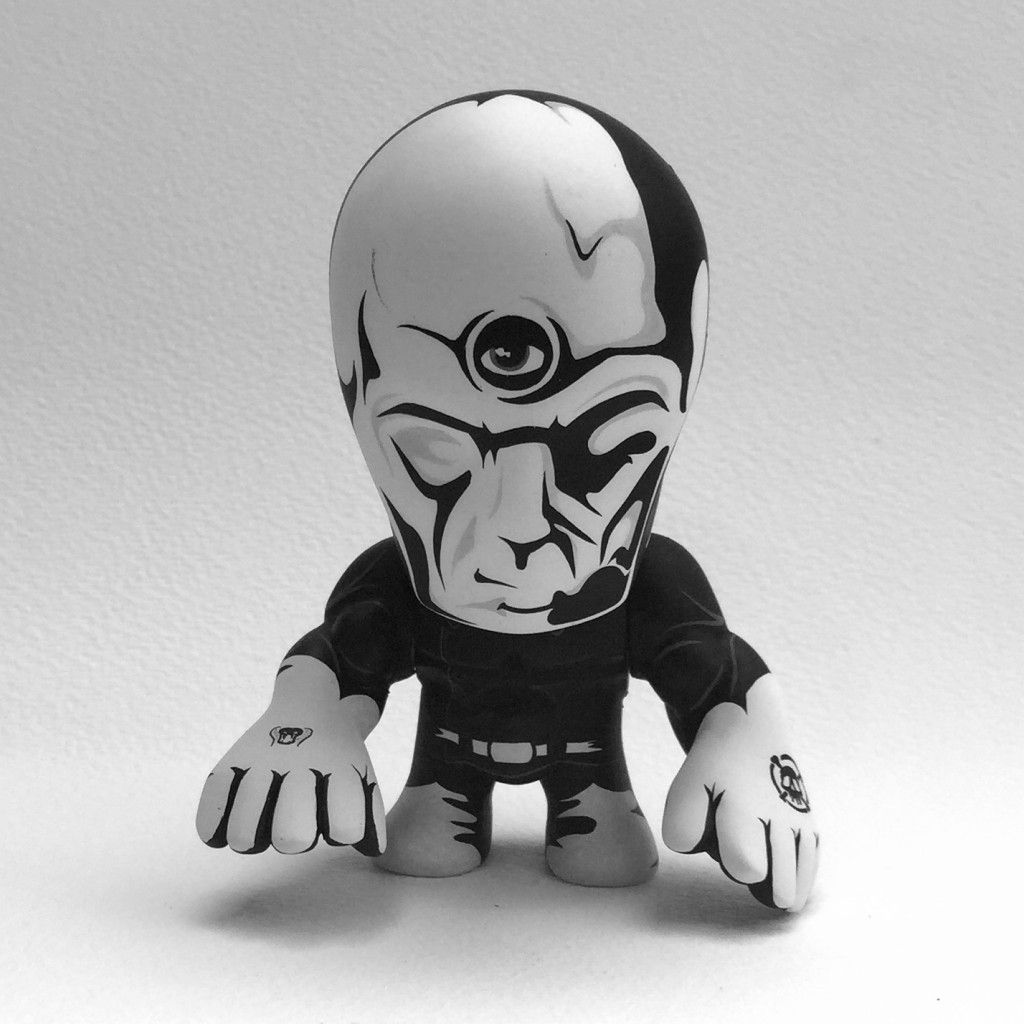 By Jump Jumper Ant
[slider source="media: 27803,27804″ width="1000″ height="1000″ title="no"]
For more information about the event visit the official events page
HERE.
Check out some Veneno Toys
HERE