The legendary DrilOne did a custom Kidrobot Mega Munny for the No Love City streetwear brand who is based out of Chicagoland. NLC style is influenced by a love of hip hop, street art, and tattoo cultures. Josh the founder/owner of the clothing company No Love City is the proud owner of this DrilOne custom Mega Munny.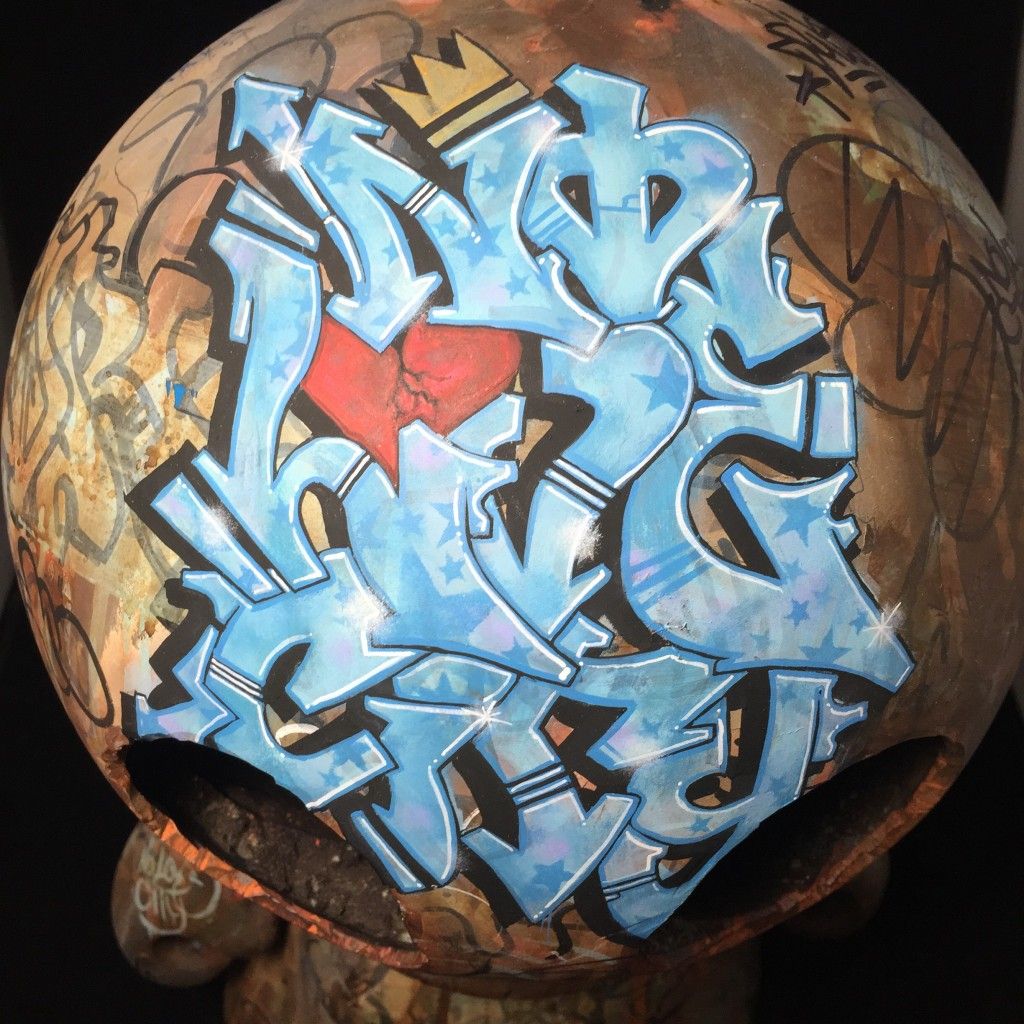 "We started in 2007, and our style draws a lot of influence from street art, comic, and tattoo cultures.  All of our designs actually begin as hand drawn pieces from the few artists that we like to work with who in turn bring our ideas to life in amazing fashion.  We always like to share the design process behind things we do and acknowledge the incredible artists that we're lucky to be able to work with."
[slider source="media: 24325,24326,24327″ limit="100″ width="900″ height="1100″ title="no" speed="800″]
DrilOne does layers of weathering and graffiti which have hidden messages with family names, crews, and lost friends/artists all included in the fantastic Kidrobot Mega Munny. We see many others do weathering, but nothing like DrilOne weathering style, even has a rugged communist feel too his customs. It could be all the time spent on repeatedly layering and painting including that aged look.
[slider source="media: 24330,24328,24329,24331,24332″ limit="100″ width="900″ height="1100″ title="no" speed="800″]
We had the idea to commission one of our favorite artists to create this mega munny for "our company".  I put our company in quotes as this was just as much an excuse to have a giant custom Dril piece in our collection, haha.  We plan to definitely utilize the munny in photoshoots, for shows, and any other opportunity that presents itself to show it off and promote our brand.  Dril, as he does, knocked it out of the park and then some.  It not only represents our brand, but also the passion that we have for the toy/art community.  We hope to continue to involve No Love City in the community with more collabs, exhibits, etc. in the future. We've got some things in the works and can't wait for it to come together.
DrilOne kept them updated with WIP shots thoughtout whole process and you can see DrilOne work his magic below.
[slider source="media: 24333,24334,24335,24336,24337,24338,24339,24340,24341,24342,24343,24344,24345,24346,24347,24348,24349,24350″ limit="100″ width="900″ height="1100″ title="no" speed="800″]
I doubt Josh or his wife Crystal, would ever get bored looking at this custom.
Need a custom from DrilOne? hit him up via http://www.drils.com/ Twitter ,Instagram and Facebook.
Dril has a few tasty customs right now on his store http://drilone.bigcartel.com/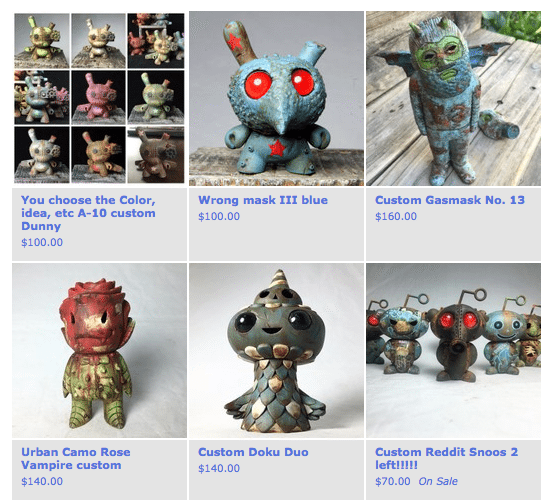 Check out No Love City they have some very cool garms! http://www.nolovecity.com
INSTAGRAM: http://www.instagram.com/nolovecity
FACEBOOK: http://www.facebook.com/nolovecity
TWITTER: http://www.twitter.com/nolovecity
BLOG: http://www.nolovecity.net
You can also find Josh on his personal personal IG/Twitter @unlucky_charm13