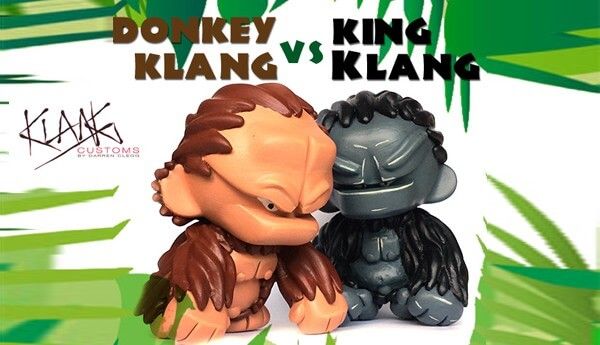 Klang Customs (Darren Clegg) has been hitting hard in the custom game and next on the list of upcoming releases are these two 4″ custom Kidrobot Munny's Donkey Klang and King Klang. Pretty cool take on the infamous Donkey Kong and King kong.
[slider source="media: 19070,19071,19072″ limit="100″ width="900″ height="900″ title="no" speed="800″]
Great stance to the customs and the eyebrows is a nice style that Darren has got.
[slider source="media: 19073,19074,19075,19076,19077″ limit="100″ width="900″ height="900″ title="no" speed="800″]
Both are priced at £60 each and available from friday 13/02/15 from: http://www.collectanddisplay.com/collections/customs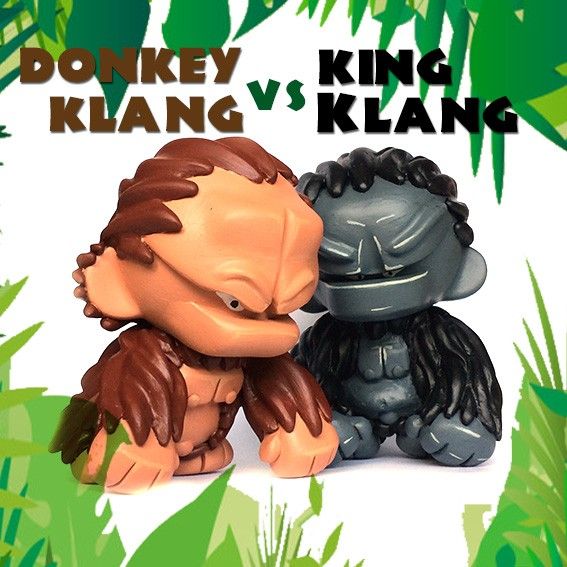 Also check out Darren via
Facebook: https://www.facebook.com/darren.clegg.908
Flickr: http://www.flickr.com/photos/klangcustoms/
Instagram: @darrenklangclegg