Way back in May, DTA finalist Kathleen AKA Seriouslysillyk shared a WIP shot of her custom David Flores vinyl toy the Deathshead. Ever since the first photo I've been wanting to see more and the thing is, the custom is not for me. HA! I'm a fan of Seriouslysillyk work as every custom is never straightforward or predictable and finished off in a stunning manner.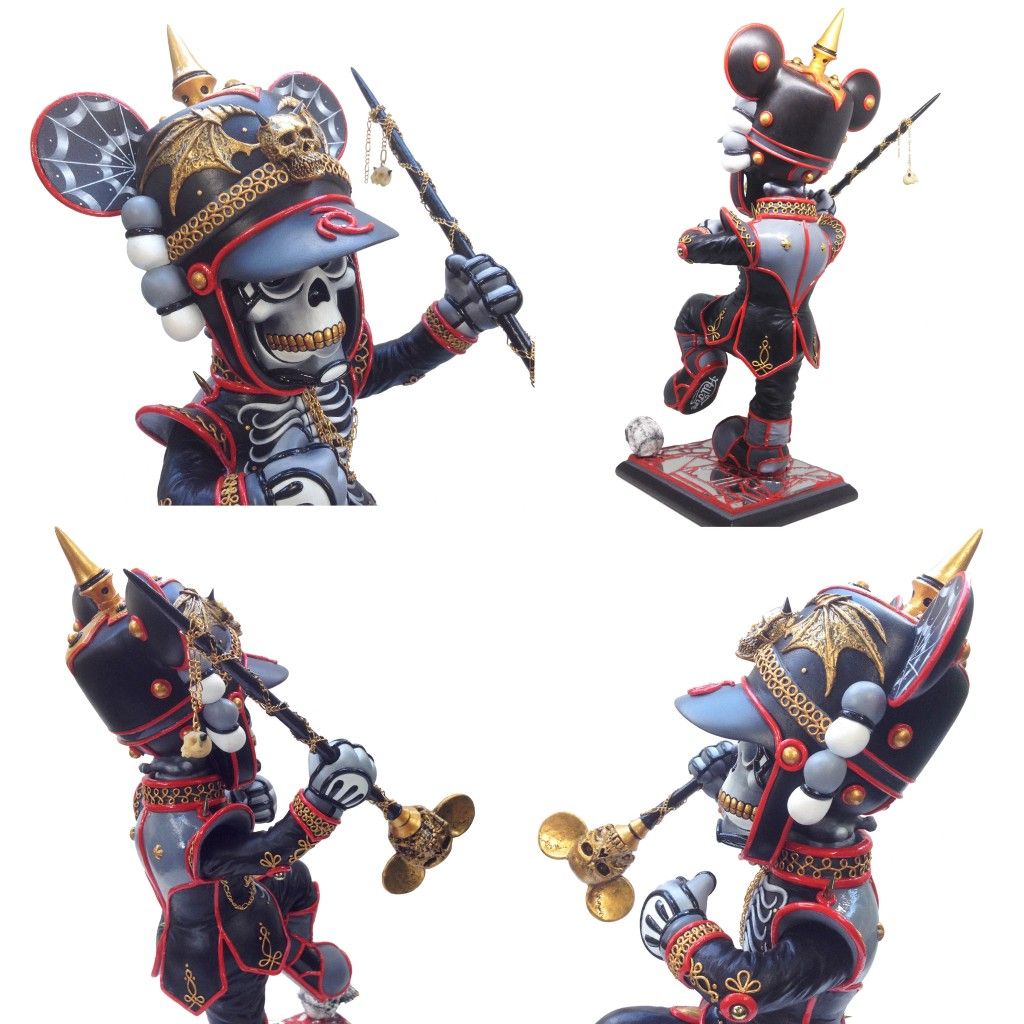 As you can see Kathleen the level of detail is crazy from head to toe it's seriously stunning. I bet figuring out how to balance was another nightmare, lord knows how many hours was spent on Drum Major. You could stare at the helmet itself for hours.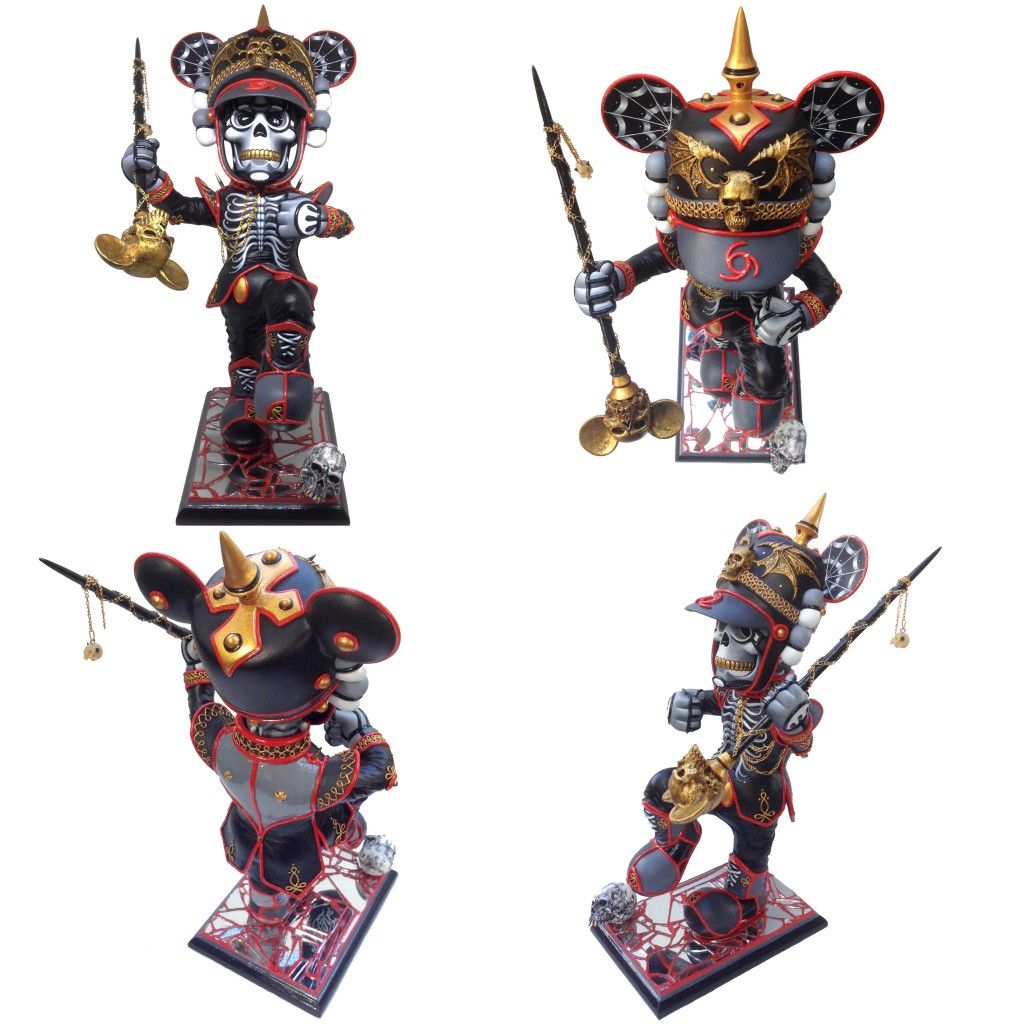 I love the idea of the cracked glass, a nice take on don't give a Fxxk on bad luck. Or that's my misinterpretation… But seriously everything is amazing and I hardly use that work even in my limited vocabulary.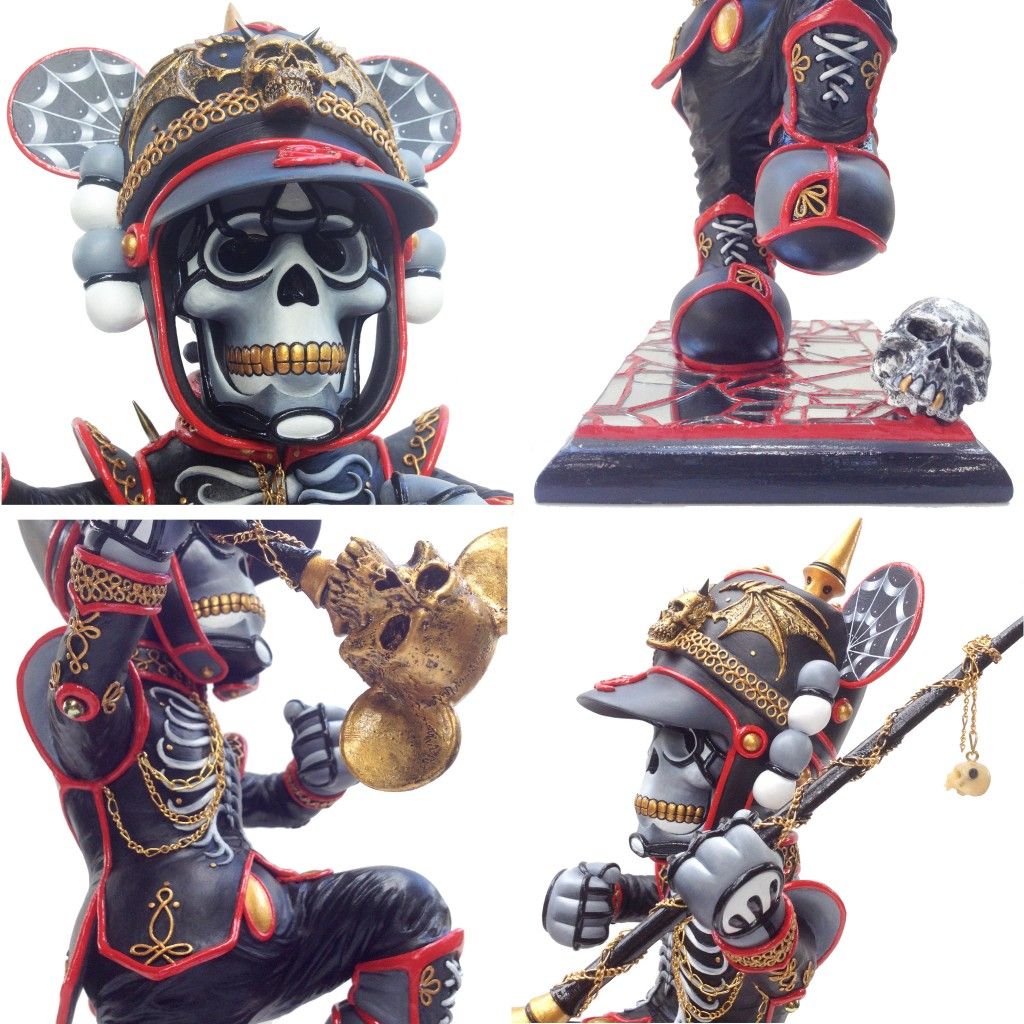 The more you look at Drum Major the more you spot, the level of detail is breath taking for example the creases in the trousers.
Get the tissues ready, to wipe those tears as this belongs to the one and only Denver Tilotti! who has the most insaine Deathshead collection EVER. Denver has a keen eye out on talented choosing Kathleen to customise the Deathshead. Drum Major has my vote for custom of the year.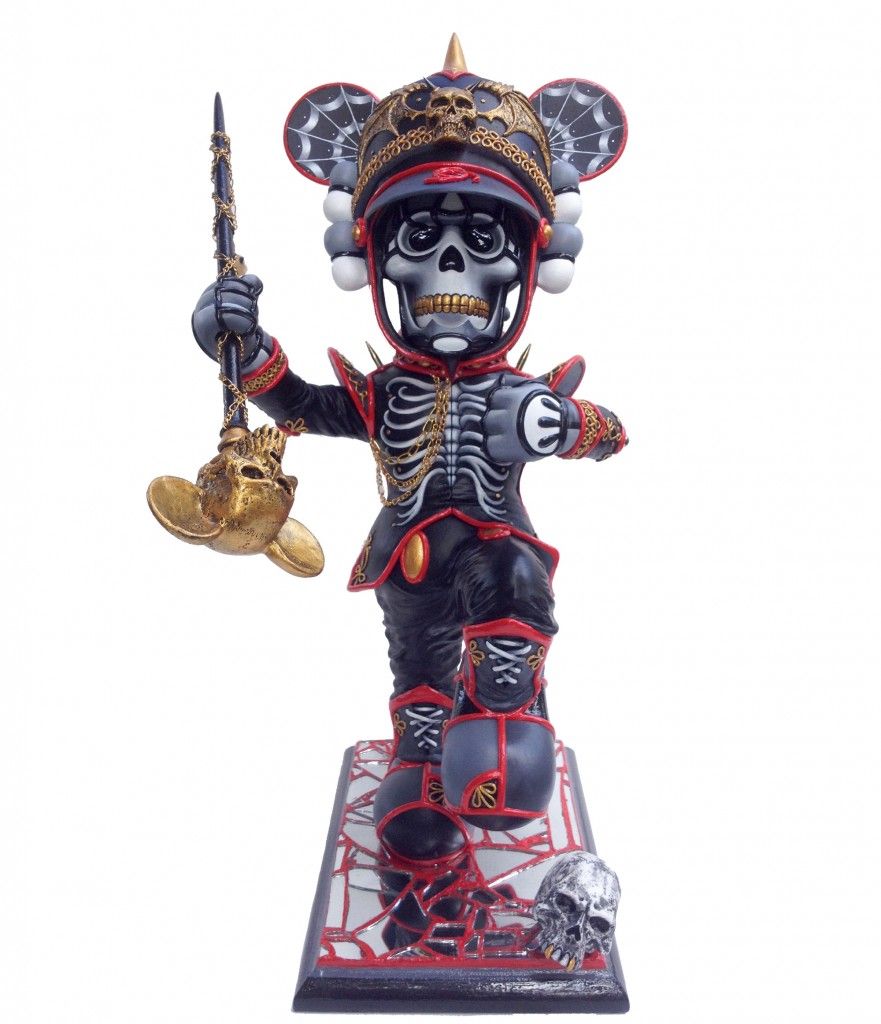 I bet Drum Major looks even better in person!
Keep tabs on Seriouslysillyk (Kathleen) via Instagram, Twitter and visit her Shop.