Do you remember way back in April when Crux Delgado? customised a Android with a vintage looking paintwork "The Retroid"? if not you can check it out HERE. Fast forward to today and Crux Delgado is back with this custom Kidrobot Munny "D3COB0T" and DAM it has the whole shabang. Inspired by retrofuturistic mid century Psy-Fi design concepts. Articulates in 5 modified areas, 8 including standard head and arm movements and if that wasn't enough it has LED lighting installed in head area.
[slider source="media: 33973,33974,33975,33976″ width="1000″ height="1500″ title="no"]
The custom could've fooled us into thinking the modifications were metal. All he used was vinyl, sculpy, milliput, styrene plastic, resin, acrylic & enamel paint!
Controlled and powered by slide switch & replaceable coin cell battery in back panel compartment. Impressed as we are?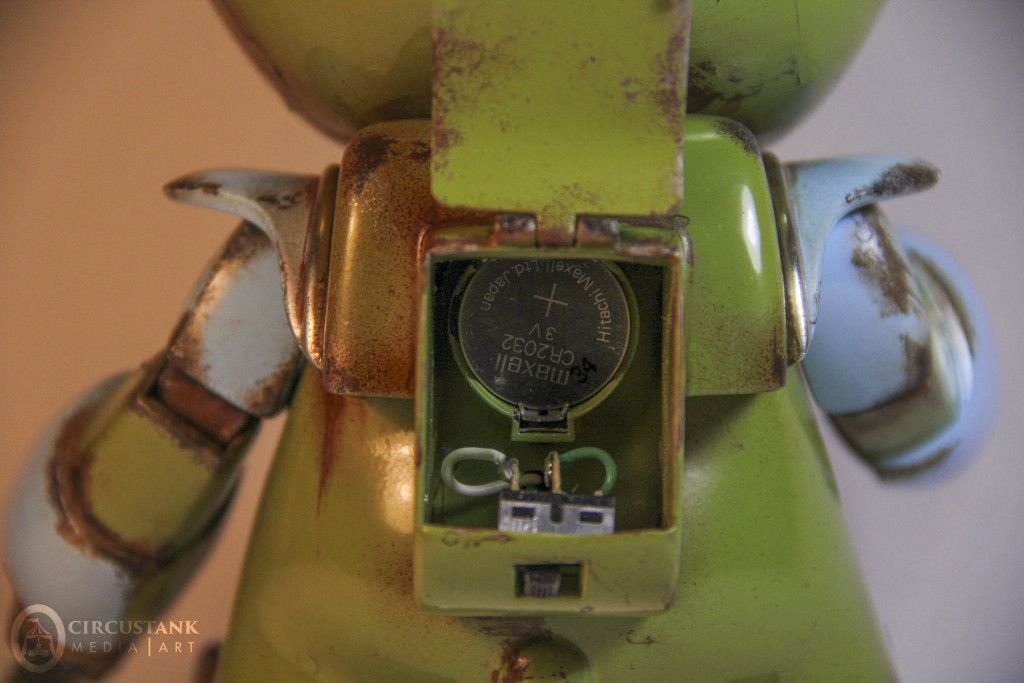 The 8inch custom vinyl toy D3COB0T can be yours at  circustank.storenvy.com priced at $400.
You can find also find him on Instagram ,Facebook  and Twitter.