After launching both a brand new website and sculpted Mechtorian badges, the amazingly talented Doktor A has yet another wonderful surprise in store for us.
For everyone who has always wanted to talk to the other side, this may be your chance! Doktor A has customized a set of Devilrobot's "Tofu" Dunnys and turned them into Talking Board Spirit Communicators. Isn't that awesome?!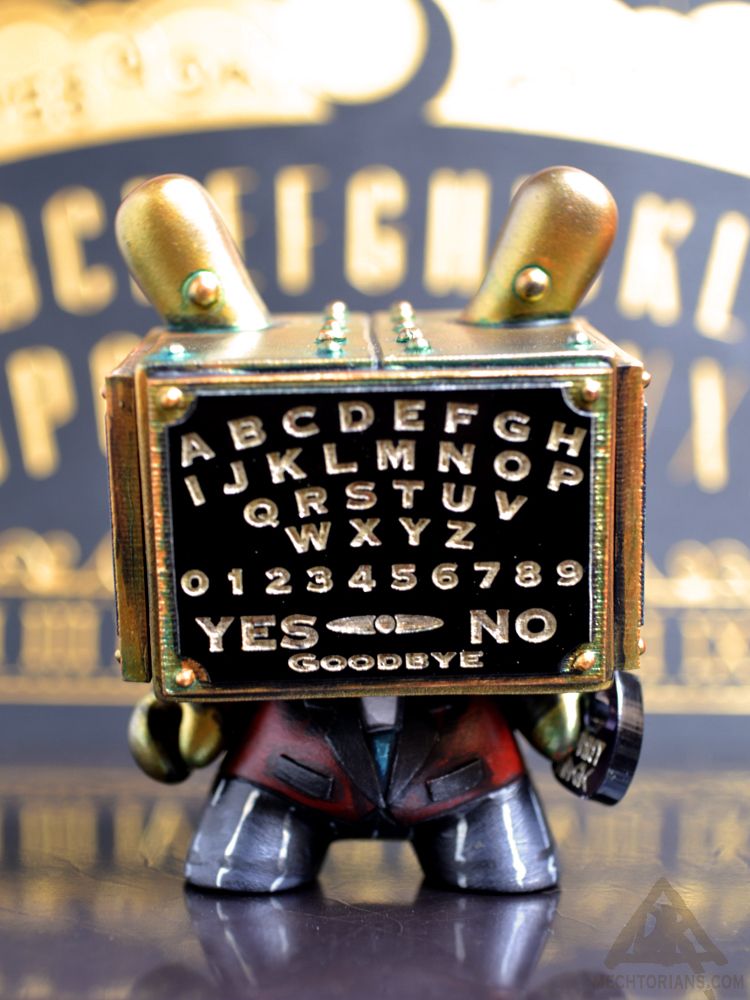 S. Hain Co. Spirit Devination & Communication Engine
Do you need to contact those who have passed into the aether?
Pressing questions need answering?
Legal documents need clarifying?
Words of comfort or reconciliation longed for?
Then purchase the latest in Talking Board Spirit Communicators from the S. Hain Company.
Easily talk with those who have moved into the great steam cloud via this modern mechanical miracle.
Easy to use.
Easy to clean.
And polite around the house.
(Tidily doubles as an occasional table when not in use.)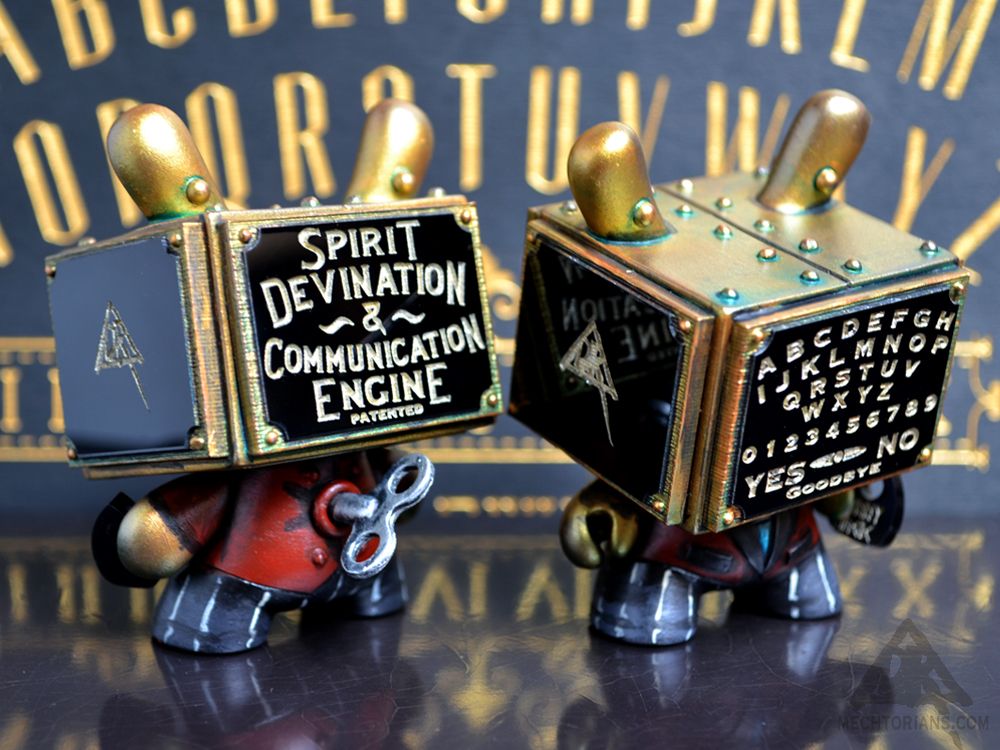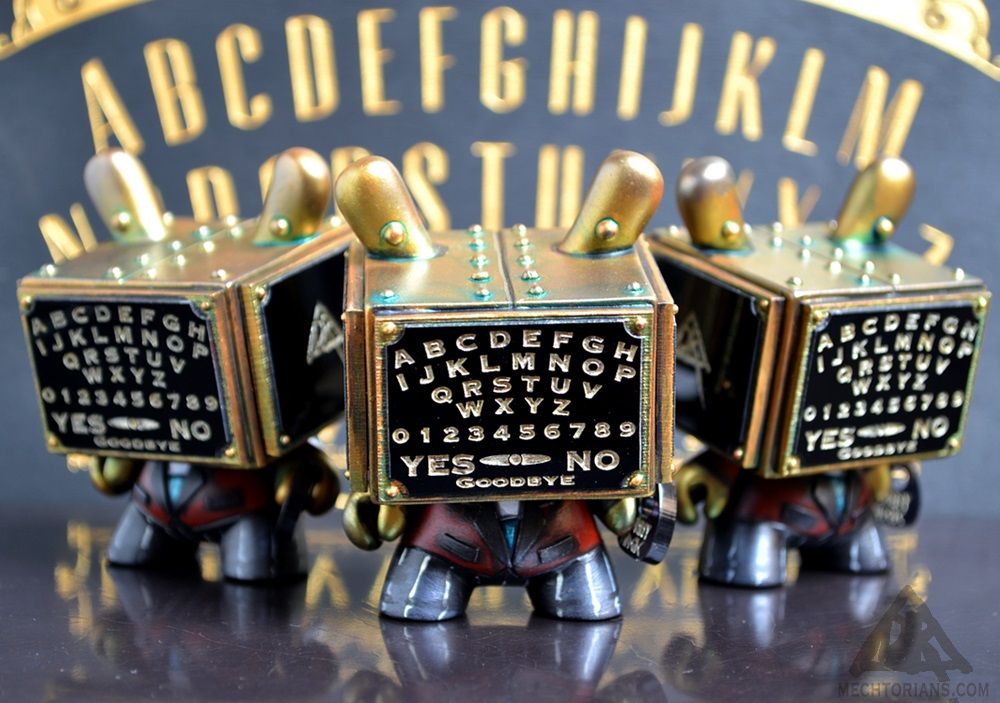 I think the details on these little guys are amazing. I mean, just look at the ouija boards! Additionally, each Dunny has a removable key and planchette and they are signed, numbered and dated under the feet.
They will go on sale this Saturday at 8pm UK time and cost £250,00 (including free worldwide shipping). Only four of them will be available so set your alarm and get your very own Doktor A Dunny right here on the 26th of September!
You can find Doktor A on Facebook, Instagram and Twitter.