Denver AKA Good_life_toys which is the biggest Deathshead collector we know, had his Deathshead by Tokyo Jesus finally arrive and join his every growing collection of custom David Flores Deathshead. This custom but stand right out from all the others in Denvers collection. Tokyo Jesus mixing it right up while keeping the OG Deathshead intact but heavily incorporated into TJ style, I guess it helped by Deathshead having a skull already.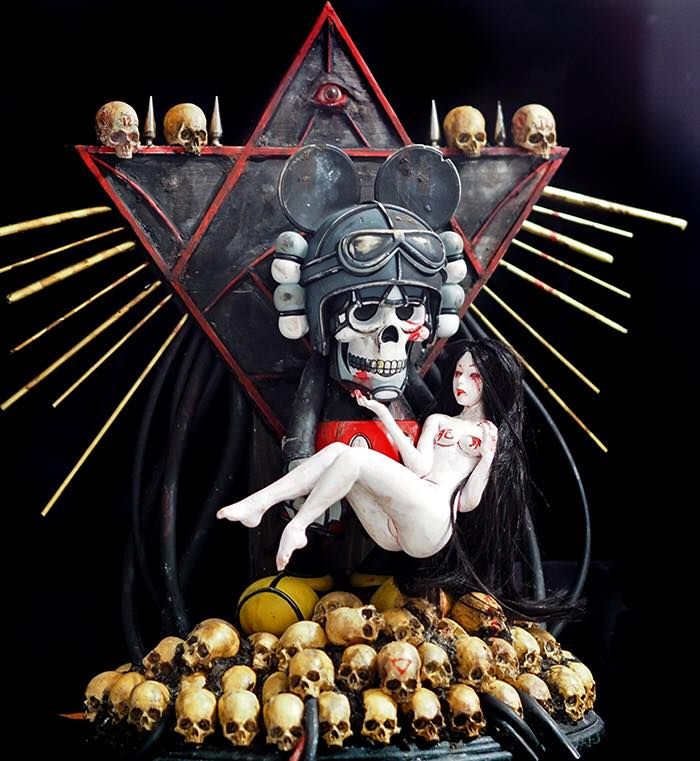 It defiantly wound't be TJ if their wasn't any skulls and this custom it is has many with all the trademark women and cables with vast amount of blood and gore.
Denver had a long wait for this custom but I am sure he would say it was worth the wait.
Give Good_life_toys a follow on his Instagram.
You can find Tokyo Jesus via http://www.tokyojesus.net/, Instagram , Twitter and Facebook.