Do you want to believe?
X-Files references aside, beware of this 3″ custom dunny as he is looking to abduct creatures on earth.
"Cow Hunter" is the entry of the artist Alan Urbina for the Martian Toys custom Dunny ToyConUK competition.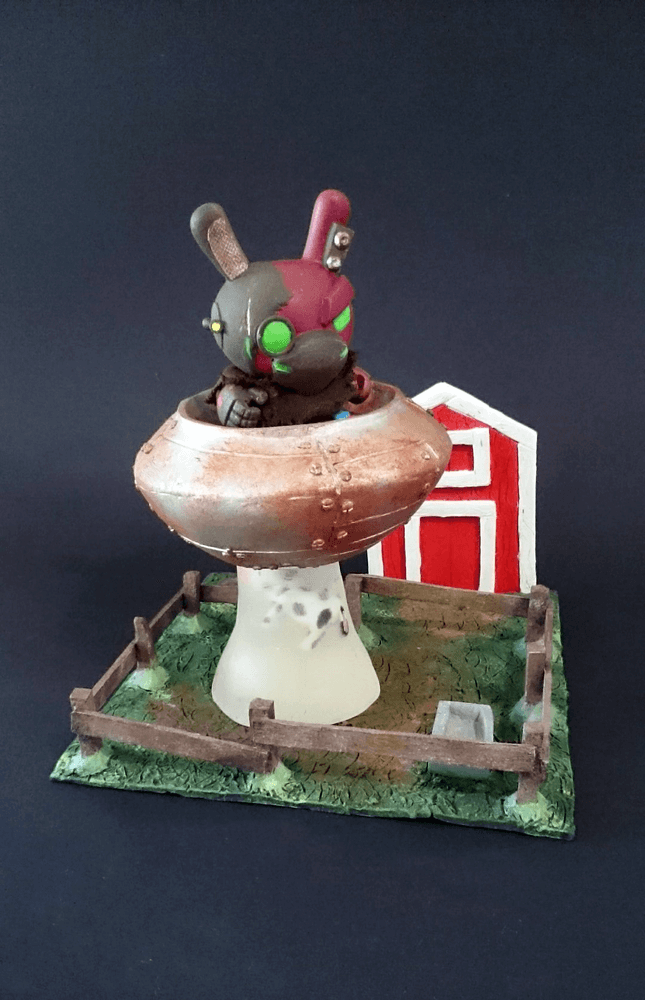 The 3″ dunny stands in a flying saucer beaming up a cow in a beautiful barn diorama. A fun reference to the popular "aliens abduct cows" myth.
Jump on this alien spaceship and cast your vote HERE.
Nice work Alan Urbina, best of luck!
Voting ends on 14th February.
The 29 different pieces from the 25 artists, that entered the comp, will be placed in a random order each time you visit the Voting page. To make it fair we are writing our posts based on this randomization. We refresh the page, which ever piece is first on the list, we'll post that next. We think that is a fair way to get the posts written about.
*pics by  Alan Urbina