Amsterdam based artist, Reet Neet, has been whittling away at his latest creation – his remodeling of the Kidrobot Wooden Bender from 2012. Reet Neet introduces to you 'Colonel Wood Bender'.
[frame align="center"]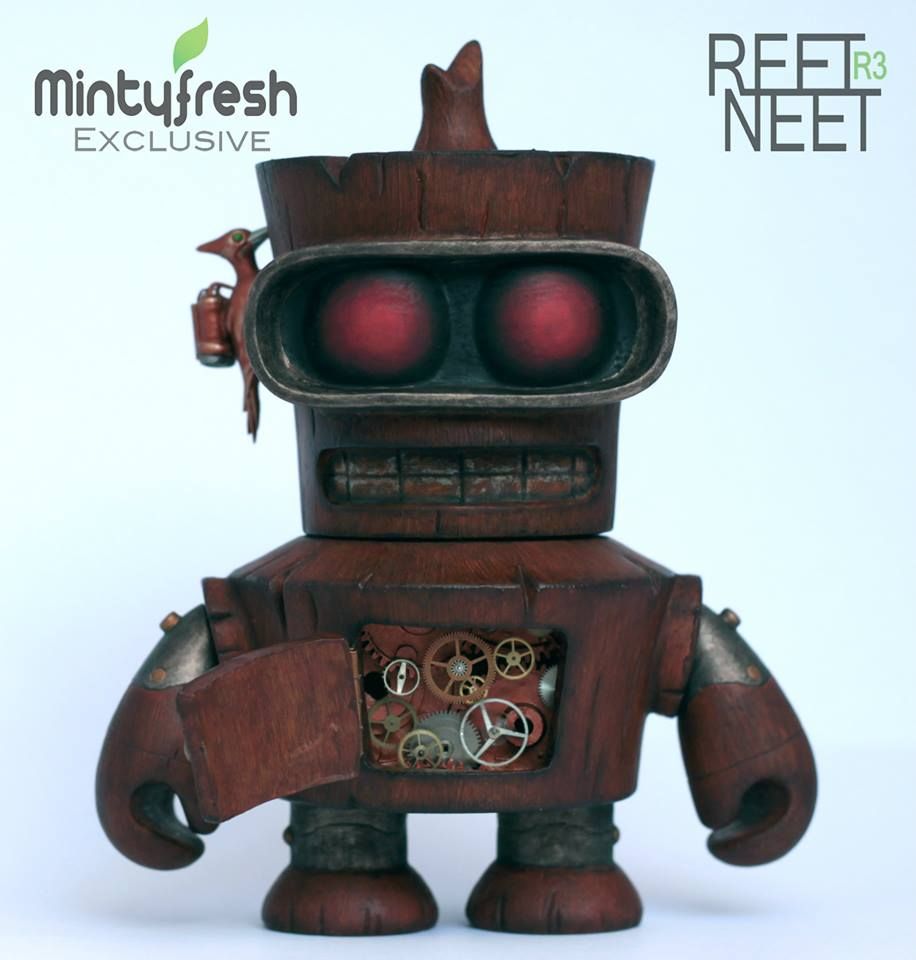 [/frame]
Colonel Wood Bender is a really nice, detail take on the original Wood Bender. The wood details is great. The addition of the jetpack on the bird is a nice, simple touch!
Reet Neet went an additional step, and behind the chest door, he has added cogs & detailing.  Very nice.
Colonel Wood Bender is a Mintyfresh exclusive and will be available soon at: www.mintyfresh.eu for around £126.
Folk can also contact Reet Neet through e-mail ([email protected]) or his Facebook page: https://www.facebook.com/ReetNeetR3 if you want a commission.
[frame align="center"]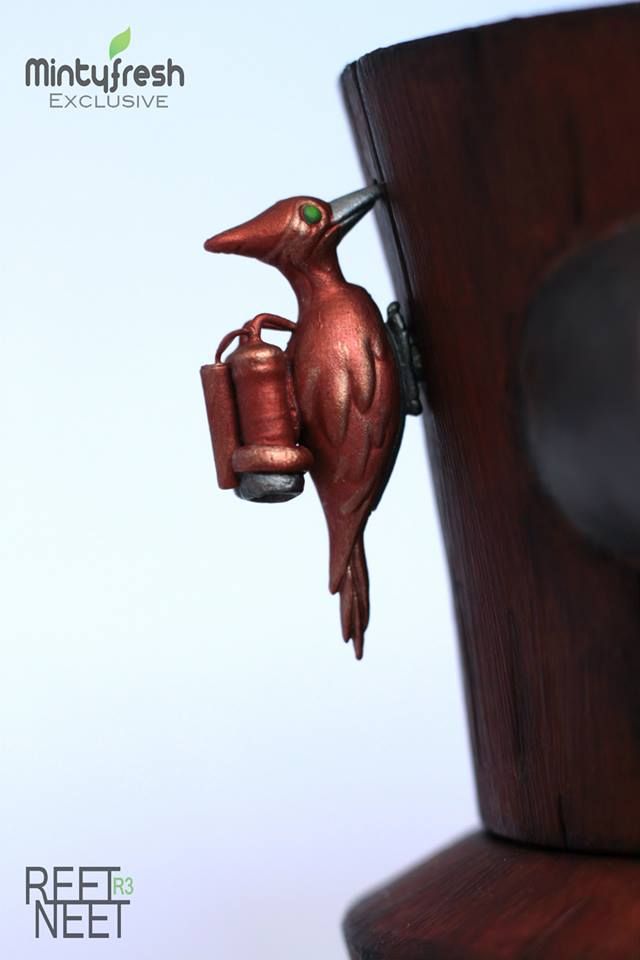 [/frame]
[frame align="center"]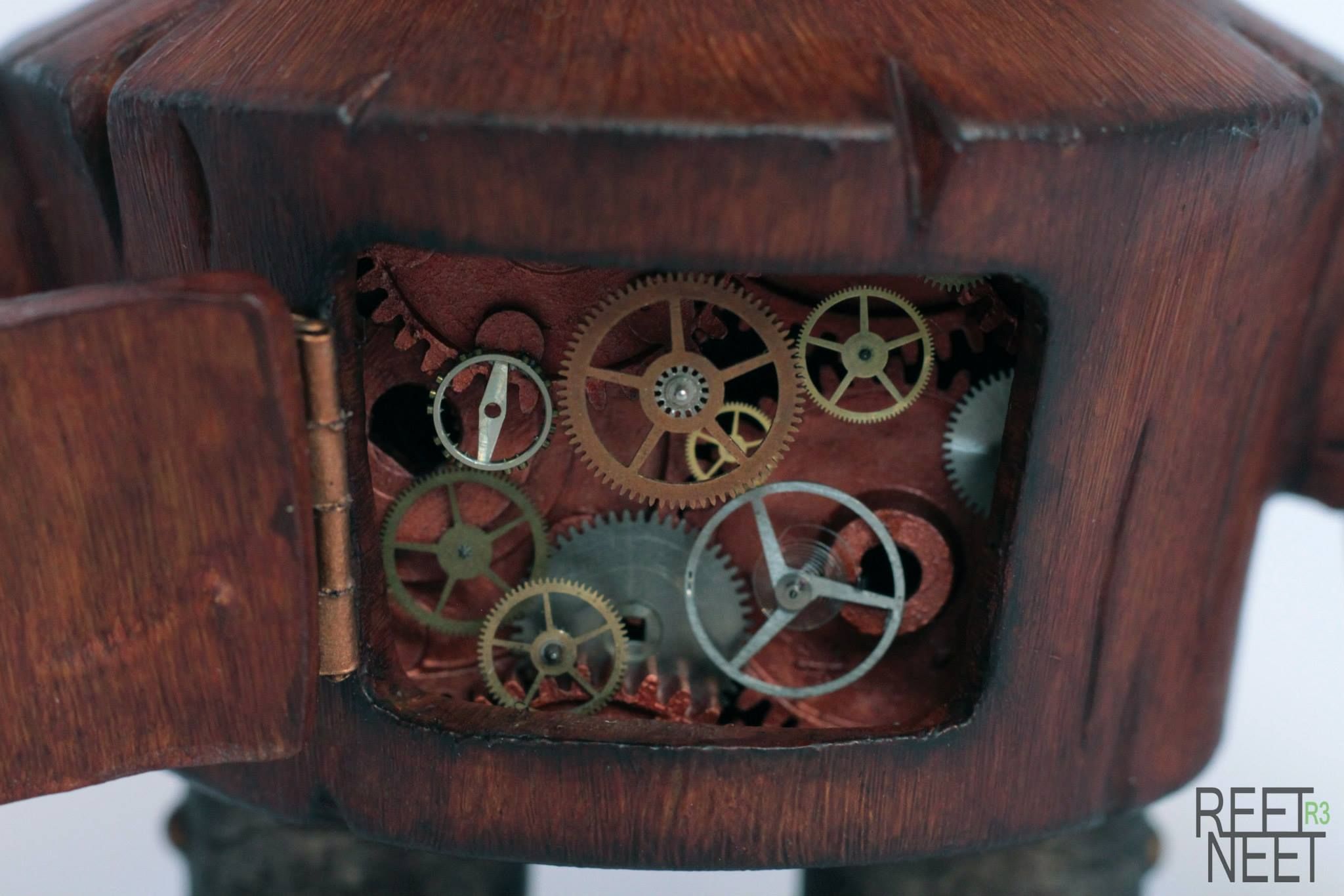 [/frame]