This rare release from the Panda mastermind himself, Aaron "Angry Woebots" Martin aka "Woes Martin!  Campion team Dunny made for a championship collector. This one of a kind Kidrobot Dunny with Woes signature style would make Desiigner jump on to this custom. Panda Panda Panda!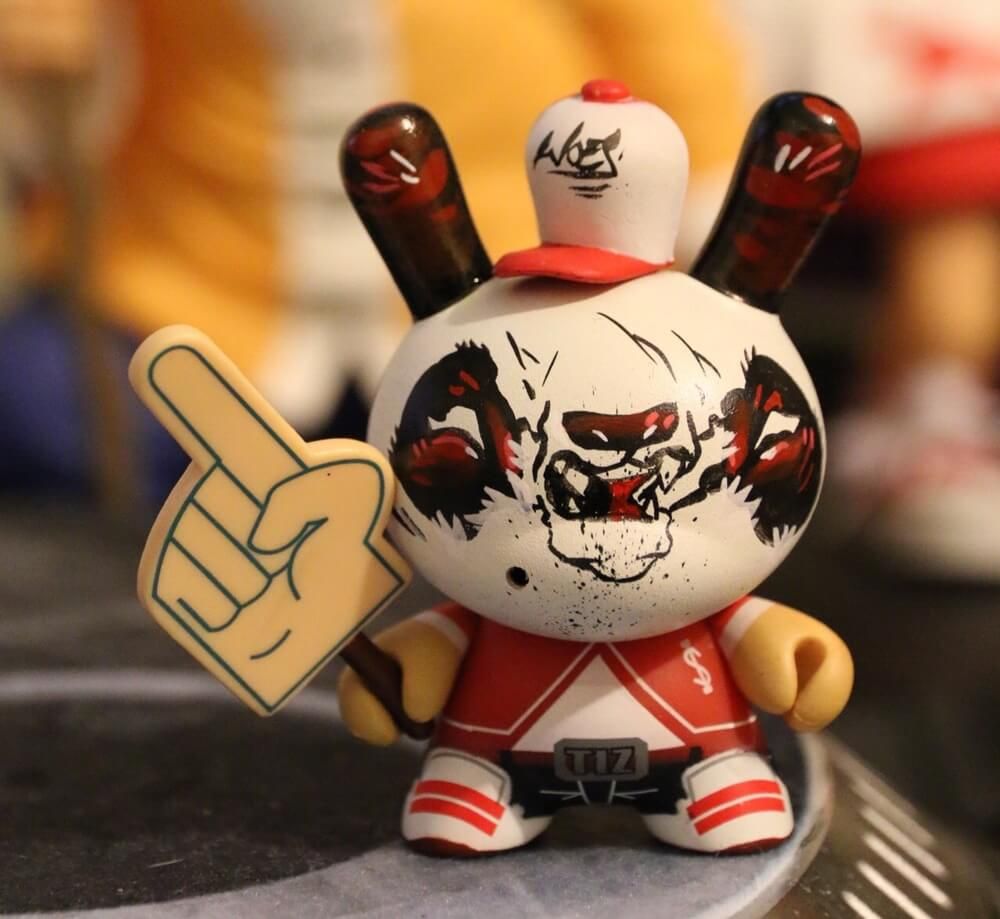 Buy him now at http://angrywoebots.bigcartel.com/
[youtube_advanced url="https://www.youtube.com/watch?v=E5ONTXHS2mM"]
While we have your attention Woes give us some hard wood! check out these BLOCKHEADS which are all hand-painted, approximately 4 inch sides, wood block originals.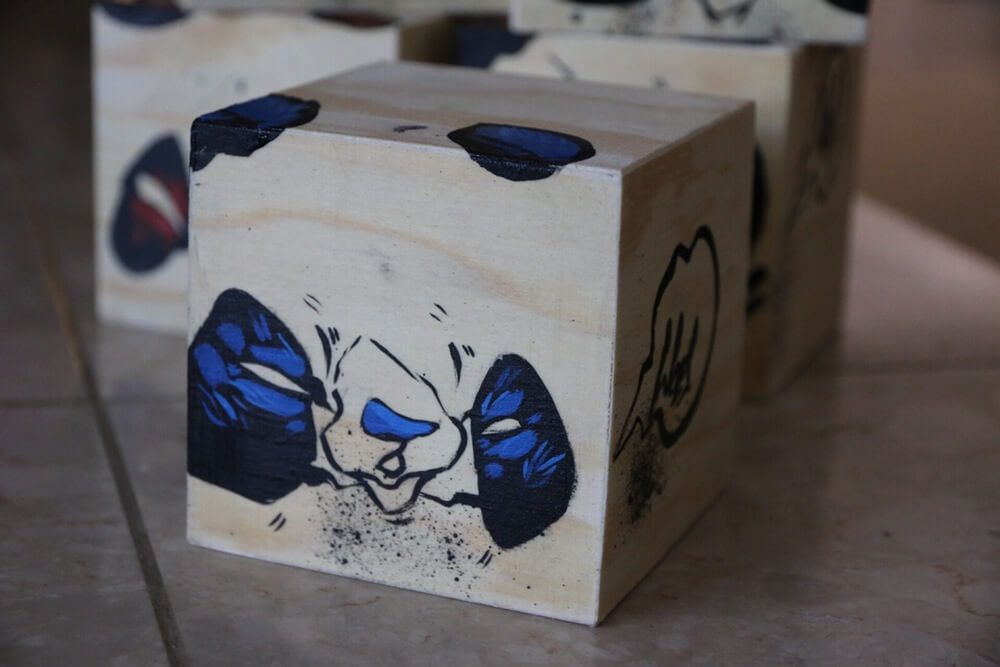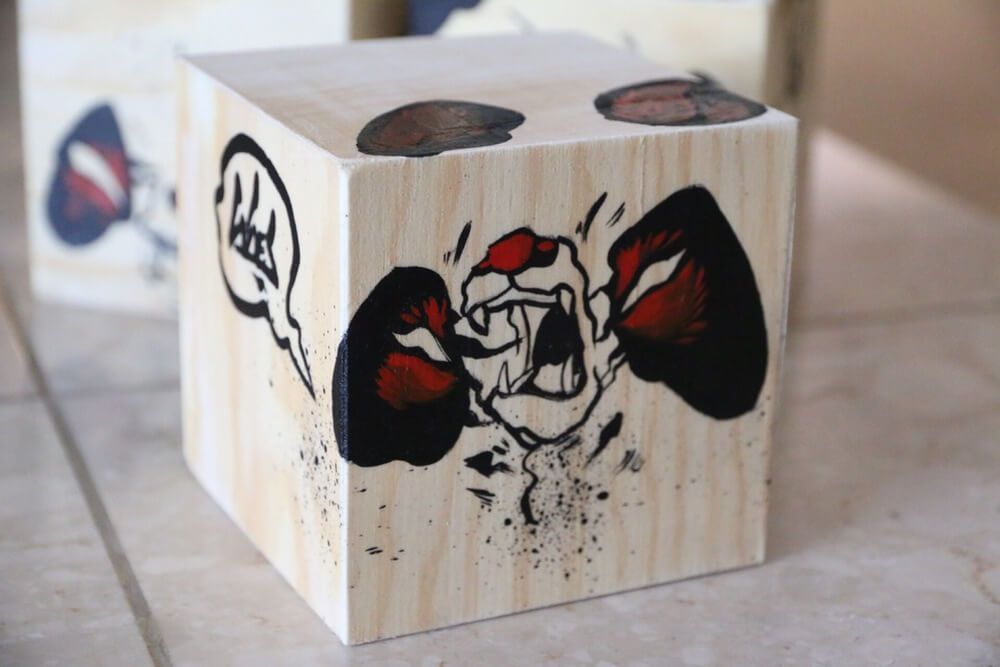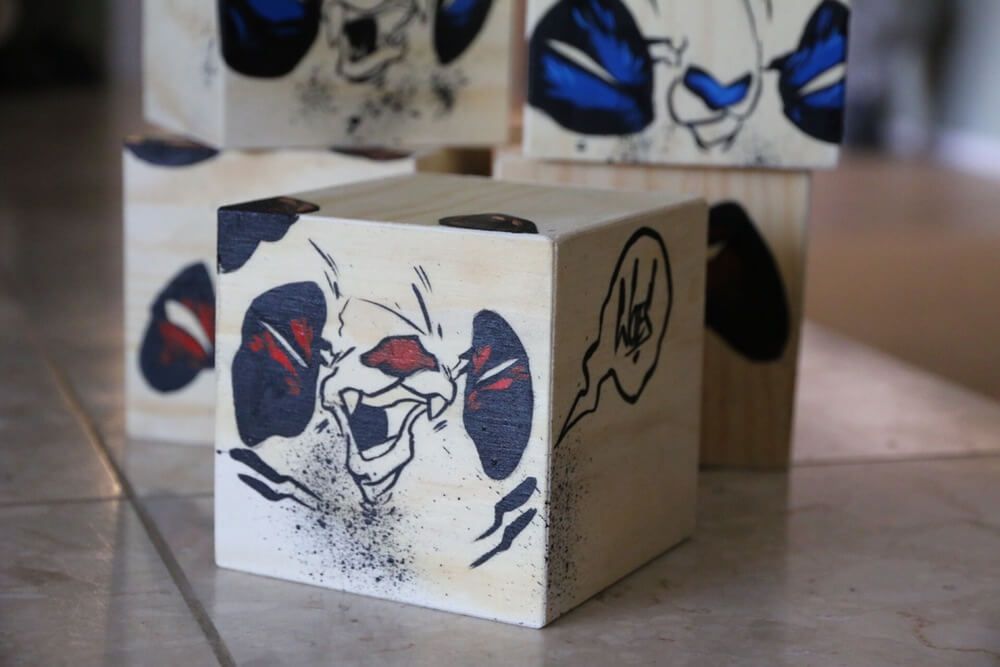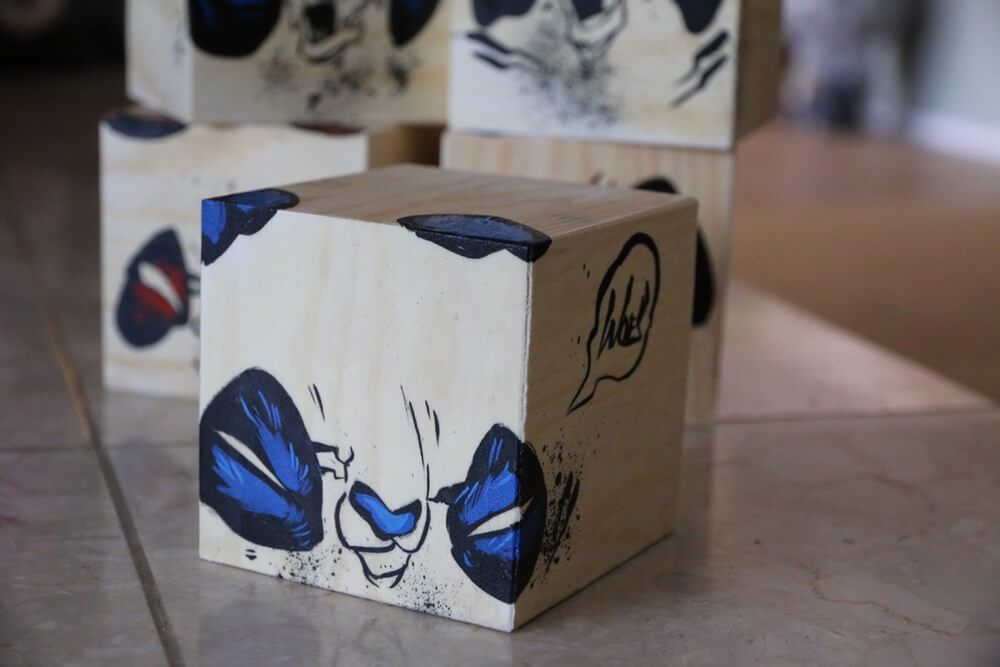 Keep taps on Woes via Website  Facebook  Instagram Twitter