Candie Bolton will be having some sofubi goodness at Clutter Magazine's NYCC booth! These Clutter exclusive Cotton Candy Nennes come hand painted in Monster Color and have a wonderful pearly sheen.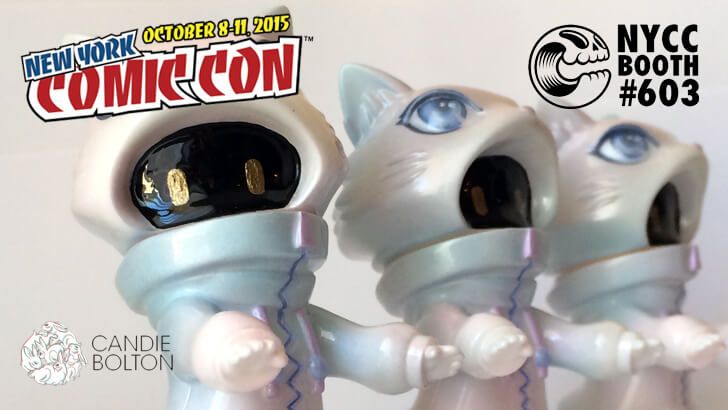 There are three of these 4 inch whimsical pieces, for $120 each. Candie's work often sells out quick, so be sure to check them out right away when you're there! Clutter's booth is 603!
Images provided by Clutter Magazine.