A SoKo Cat Candemom drop!  It's a surprise visit… just like your
mom, who is in town! SoKo Cat is back with two amazingly awesome pieces! It's a Candemom (Candy-Demon-Mom) Summer Party-run featuring S'mores and Neapolitan
ice cream colorways! Alex Pardee's Candy Cornelius is possessed! WARNING you can run but you can't hide from Tenacious Toys friend & artist SoKo Cat!
Candemom has clawed back from the grave with you in her sights. Don't
let her summer sweetness fool you! She won't hesitate to use her
cutting words to slice through your self-esteem.  No amount of ice
cream will bring you comfort – your only solace will be standing by
the firepit and rethinking your life while charring marshmallows.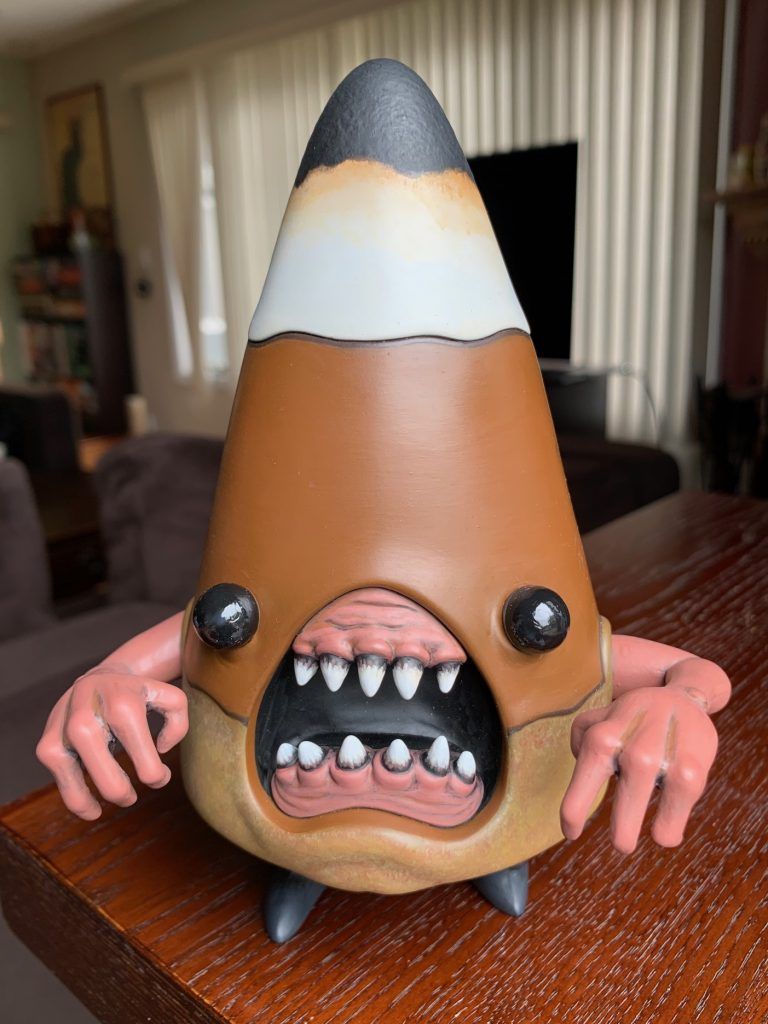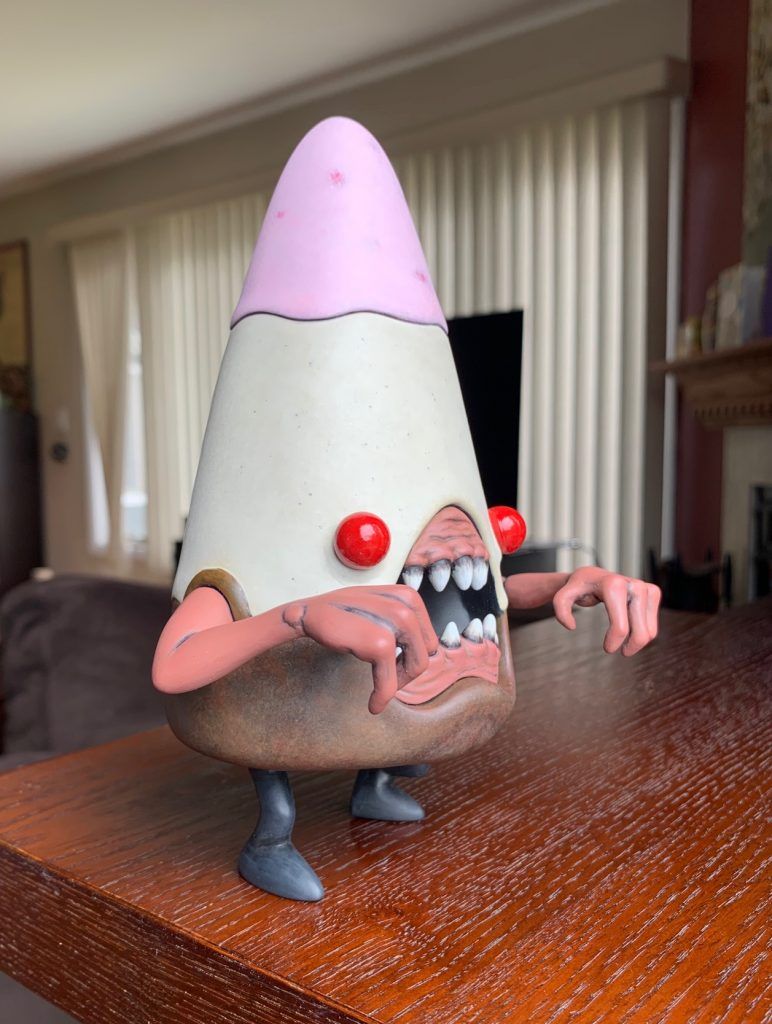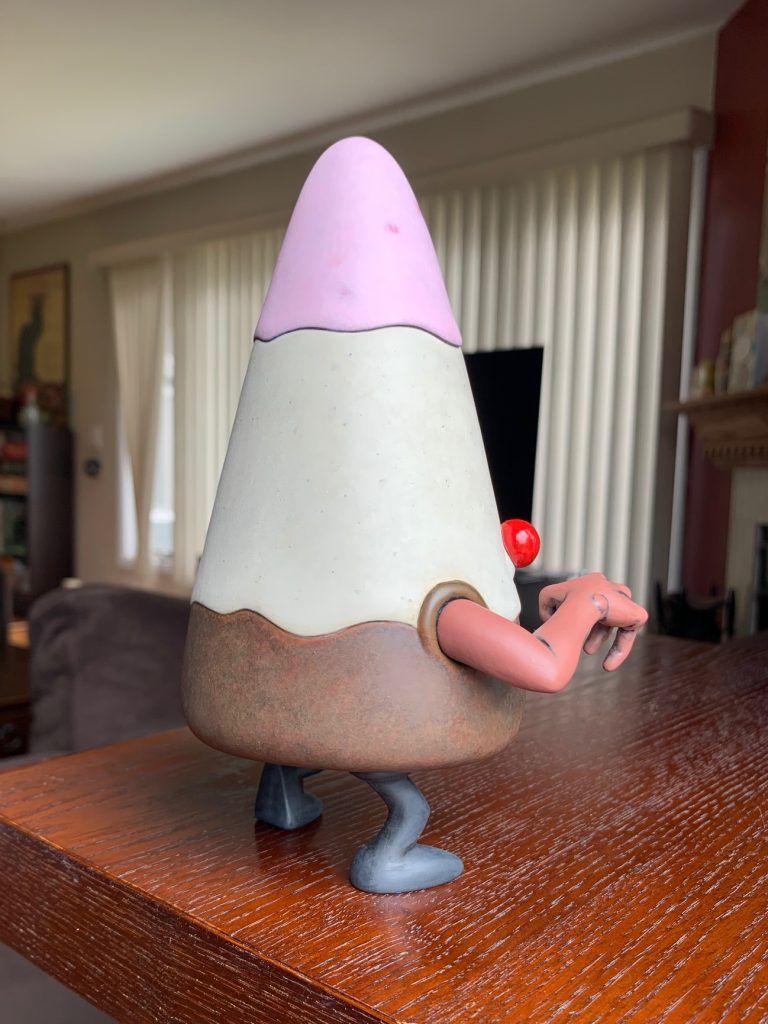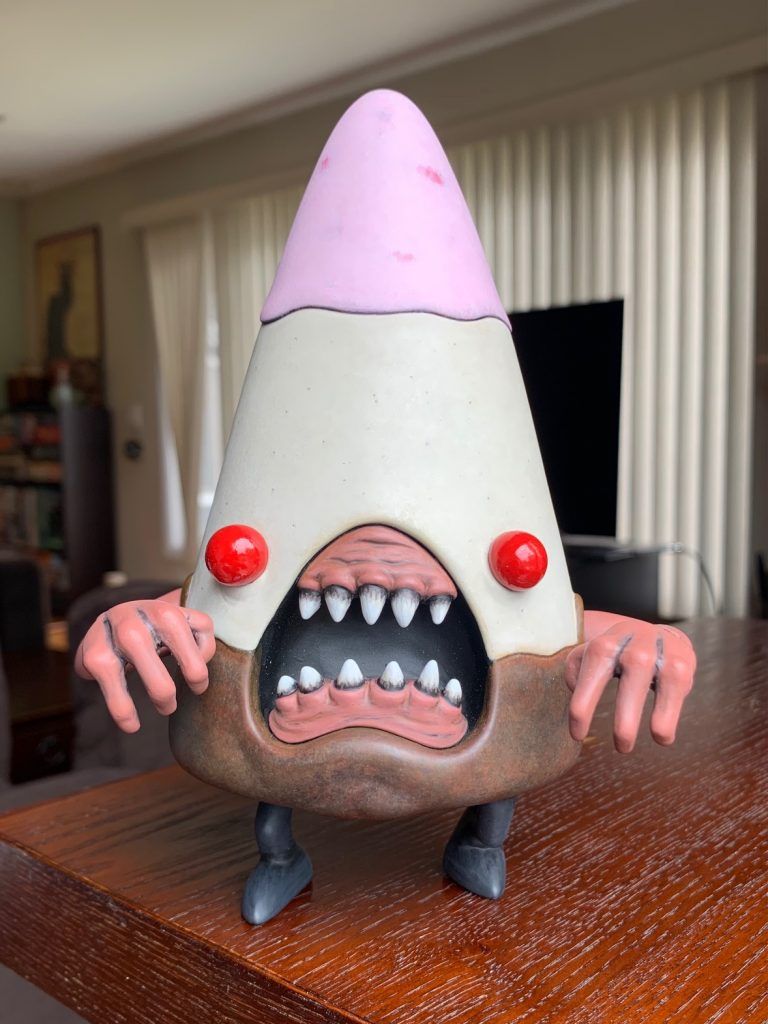 Chin up, sport. She criticizes you because she loves you, and this is
her way of "helping."
"Don't throw out that blazer. It'll come in handy if you ever get a real job."
"Do you own any clothes with color? Black is not a color."
"I asked you to take out the trash. Why can't you do ONE SMALL THING?"
Scoop her up before she is very disappointed in you.  Each piece is
one of a kind and priced at $250, with the free US and Canada shipping.
Find them on the Soko Cat page at Tenacious Toys NOW https://www.tenacioustoys.com/collections/soko-cat
www.tenacioustoys.com
WELOVETTC will get you 10% off your first order. To obtain a second 10% code, you can sign up to the Tenacious Toys email list on their website, or you can join their loyalty program which can earn you points for every $ you spend with Tenacious Toys.
SoKo Cat page at Tenacious Toys:
https://www.tenacioustoys.com/collections/soko-cat
SoKo Cat on IG:
https://www.instagram.com/soko_cat/
SoKo Cat shop:
http://sokocat.storenvy.com/
You can get your daily Designer Toy fix from our TTC Mobile App. It's free too! FREE! Download on the iPhone or Android smartphones. Search for "The Toy Chronicle" and all your Designer Toy wishes will come true! Pretty much.
Did we fail to mention IT's FREE.