The sega begins! Jor Ros Joins the Devil Toys roster with one sick high-end action figure! Devil Toys are proud to announce our crossover project with Barcelona-based artist Jor Ros, The first Project will be " Enforcer Unit-088″, which Combines urban samurai warrior design with sci-fi mechanical elements. Finally, someone bringing Jor Ros 2D art into the 1/6 scale high-end action figure collectable.
In a dystopian future, where wars and natural disasters have ravaged most of the planet, the survivors settled in different territories that ended up banning weapons and violence. In order to protect themselves from bandits, thieves, and violent groups, they created an alliance,  NOPE ( Numbered Operative Program: Enforcer) which are cyborg guardians that fight off any who attempt to attack the pacified territories.
Unit-088 is an Enforcer, part of the organization that aims to protect the citizens by roaming the outland deserts keeping any threat at bay.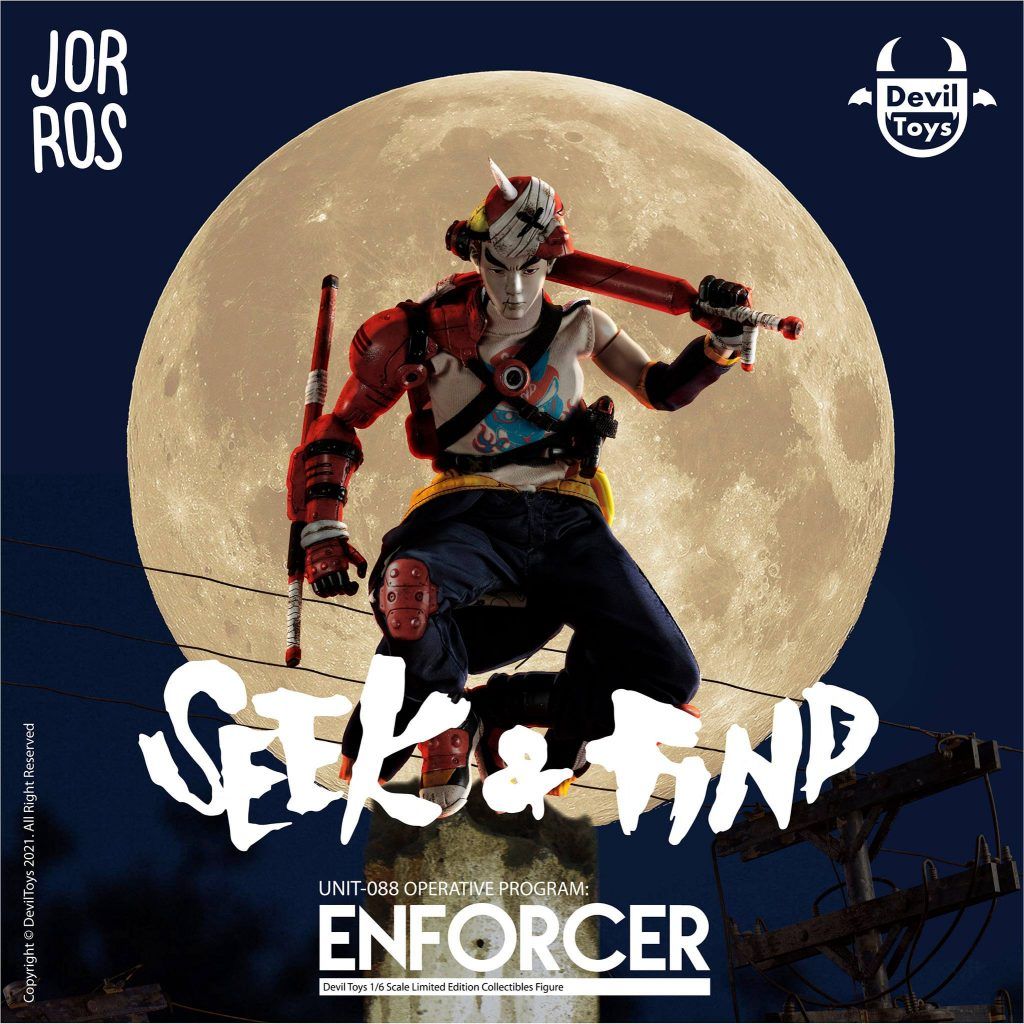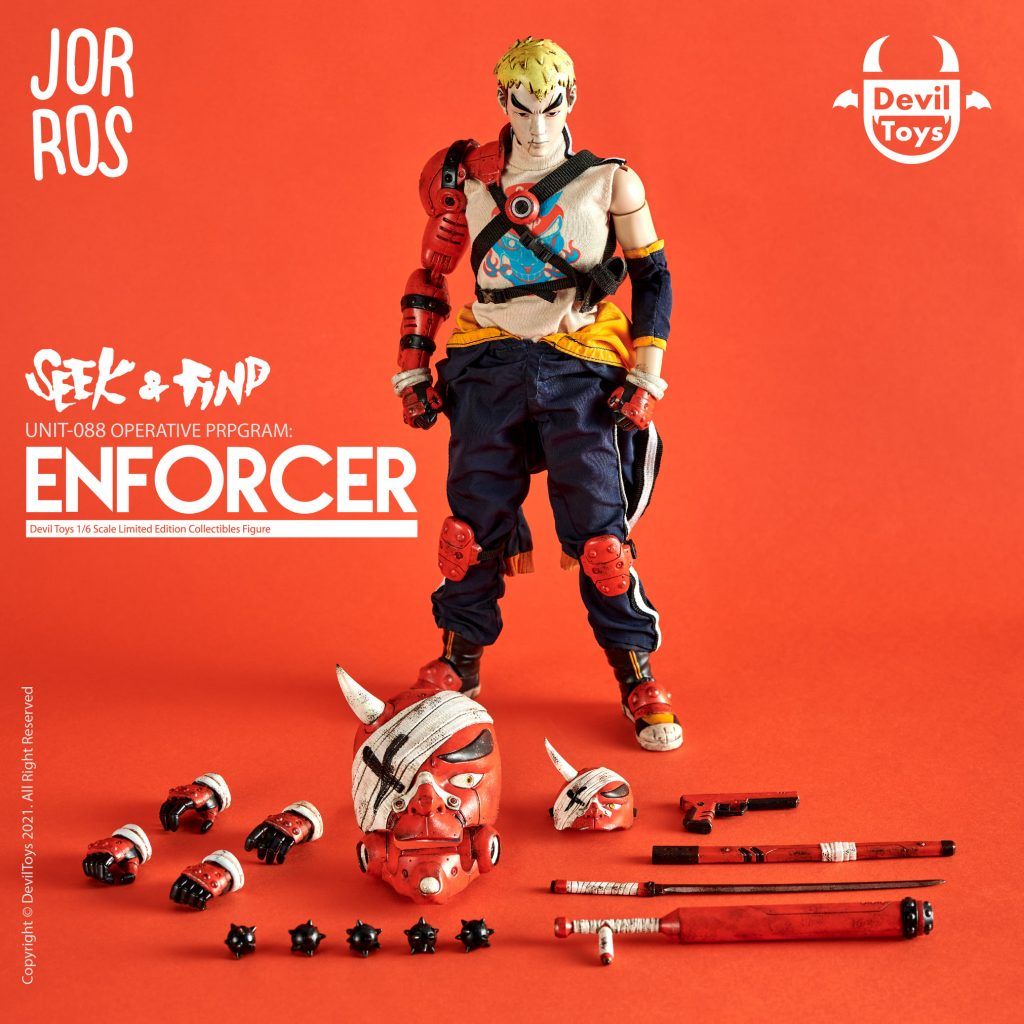 Limited 299 pcs
WHEN: pre-order NOW
WHERE: https://www.deviltoys.com.hk/
SHIPPING ETA: Q4 2021
Find Jor Ros via Instagram.
If you want to get your Designer Toy news first, you should look to download our new TTC Mobile App. Designer Toy news direct to your smartphone. No dealing with social media algorithms.
It's FREE.