More than excited to finally fully reveal Godhay's Black Spring custom Dunnys. It's a great feeling to represent Godhay again for a 2nd year in a row at ToyCon UK 2016. Godhay who's from Barcelona, is surrounded by wonderful art and from a country full of inspiring works of art, from architecture to posters. Godhay(Jaume) has absorbed his culture and his surroundings yet again. This time he's gracefully customised two Kidrobot Dunnys which are simply beautiful.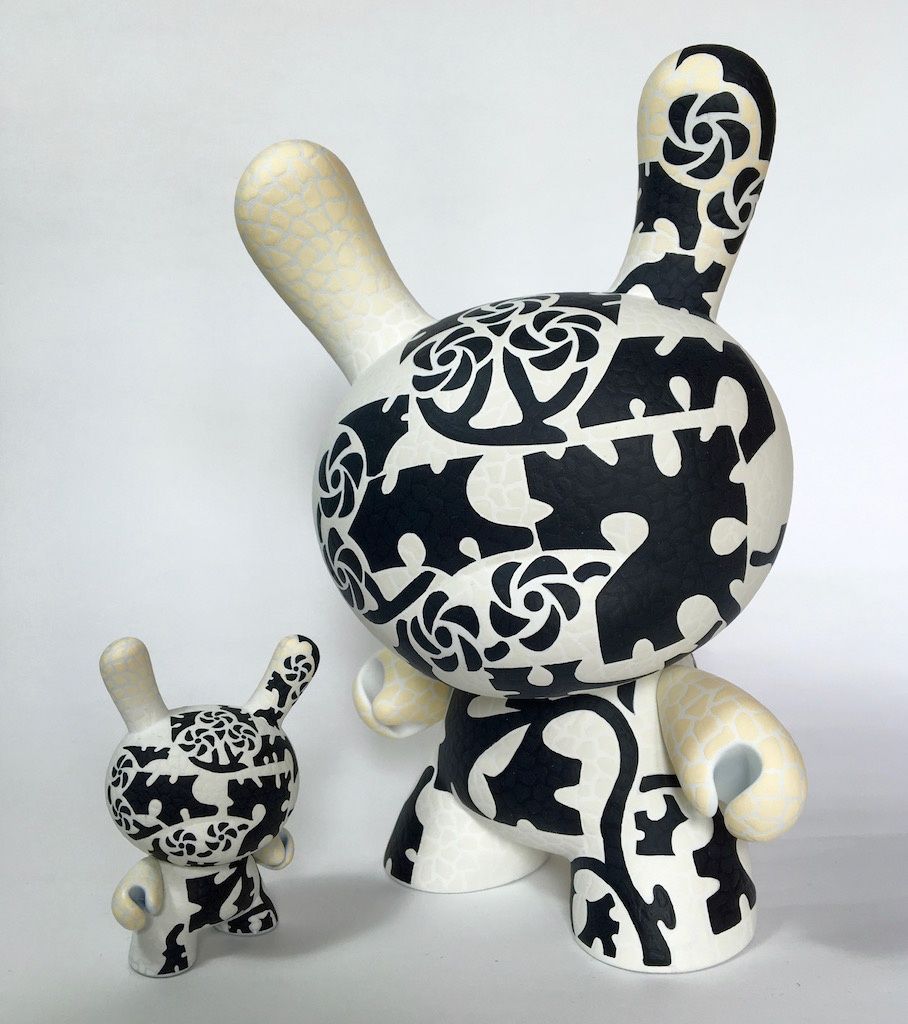 From the front to the back even part is covered with his mosaic style. Different gradients of whites and black making the overall concept a true work of art. No stencleing was used all free hand and hell of a lot of time used.
"Inspired in the Art Nouveau style"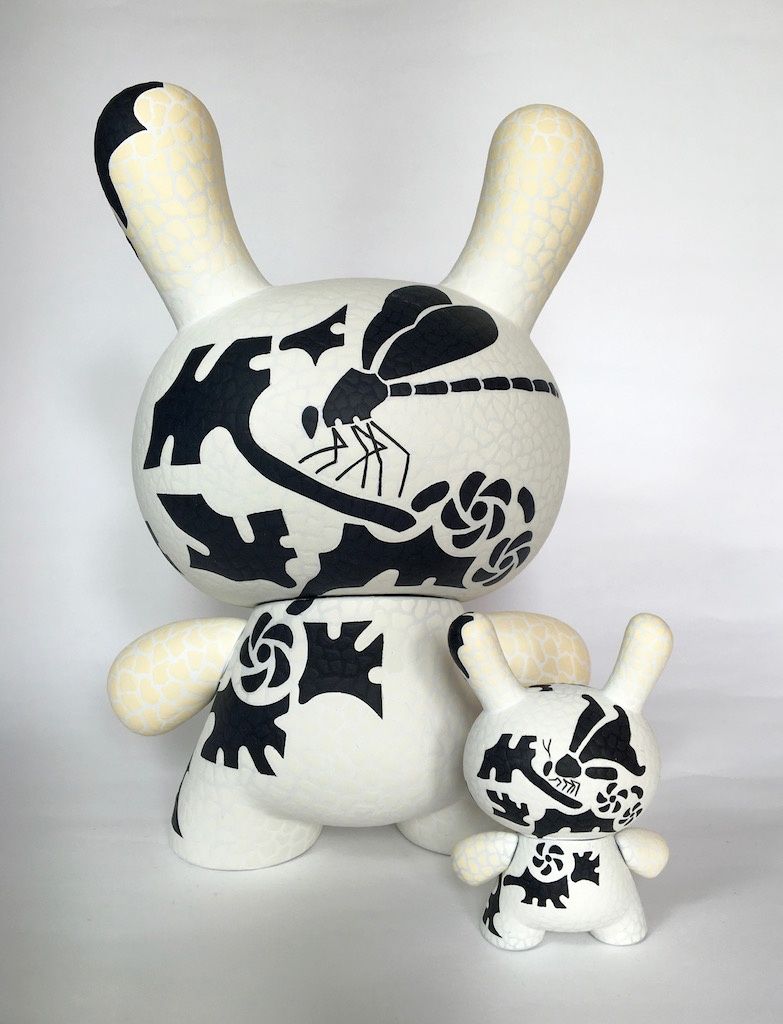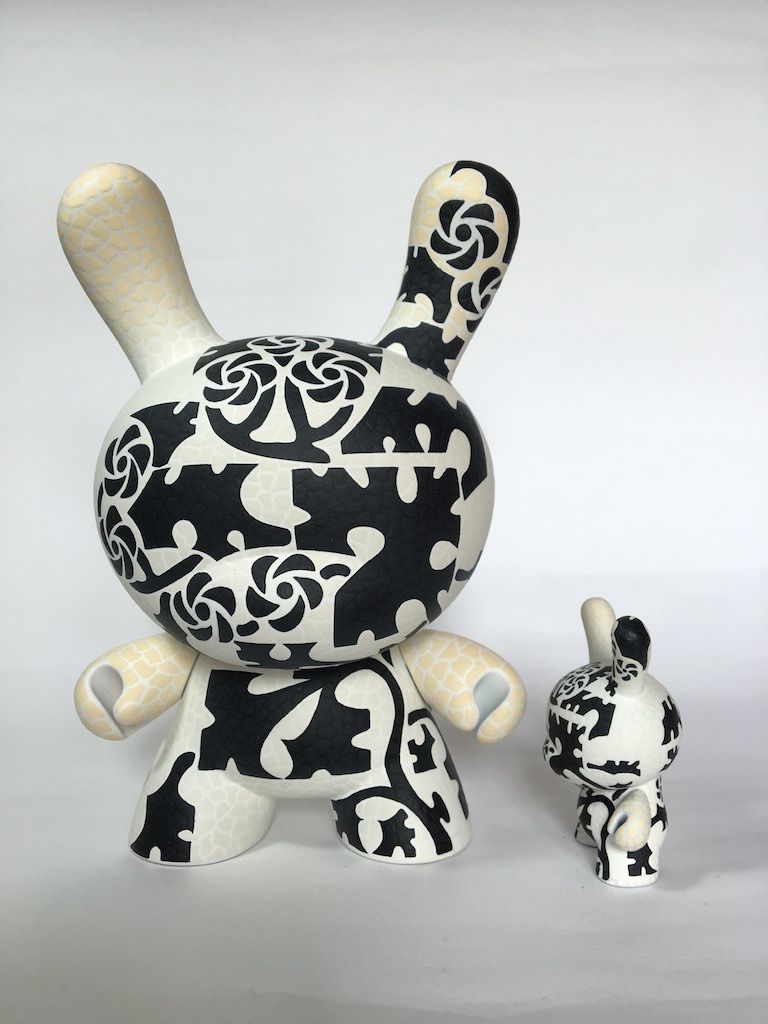 Come find both the 8″ and 3″ "Black Spring" Dunnys at TTC booth number 1. You might find Godhay roaming around ToyCon UK don't be shy to say hi.
*UPDATE*
Black Spring has arrived back in Barcelona and on sale today at 21h (London time) http://www.godhay.bigcartel.com/ 
You can find Godhay via godhay.com Facebook  , Behance and Flickr.