Sofubi goodness coming from outer space as wonder boy Michael Devera aka Obsessed Panda is taking on Awesome Toy's Mulan in a custom run featuring his very own signature Nebula paint app;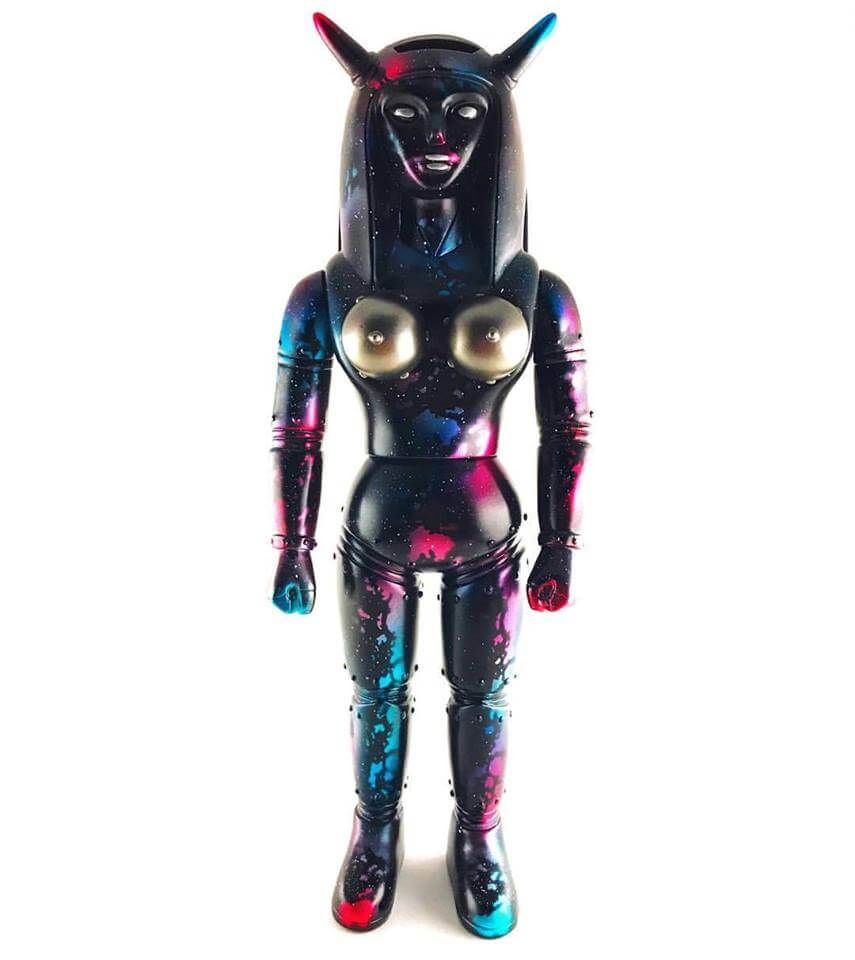 Impressive attention to details and spot on technique. This is one elite custom work.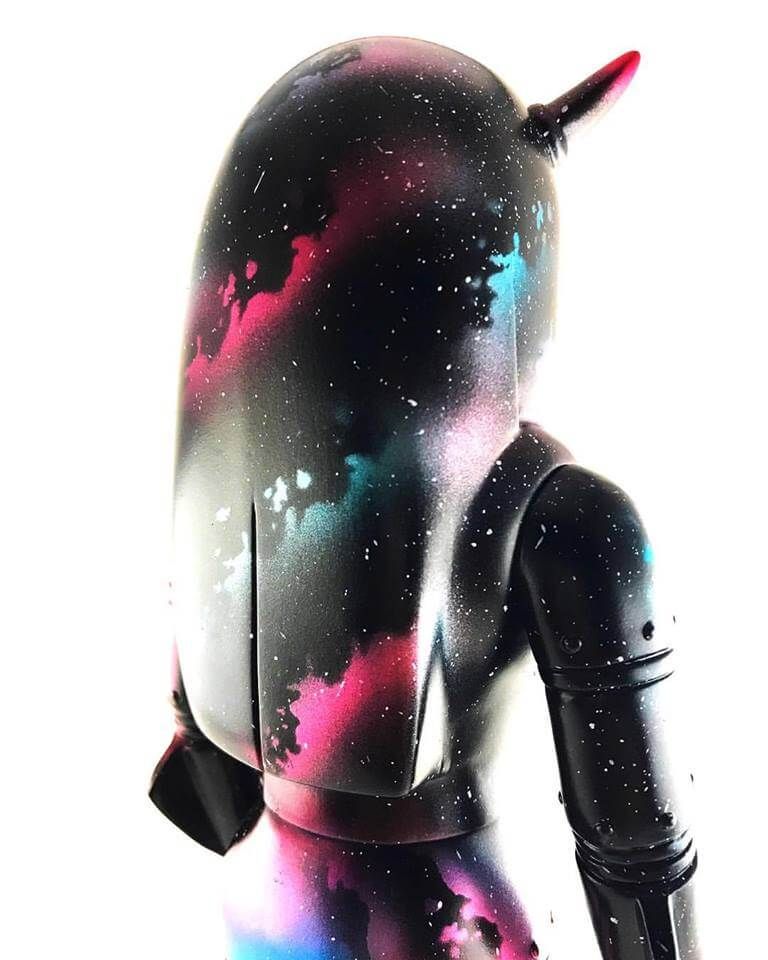 "Hua Mulan (???) is a legendary woman warrior from the Southern and Northern Dynasties of China who was originally described in a ballad known as the Ballad of Mulan (???). In the ballad, Hua Mulan takes her aged father's place in the army. She was known for practicing martial arts such as Kung Fu and for being skilled with the sword. She fought for twelve years and gained high merit, but she refused any reward and retired to her hometown instead."
Super limited run (no run size available yet). Coming this Monday at 9am pst at opcustoms.bigcartel.com.
For more sweetness check out Obsessed Panda´s website & Instagram.