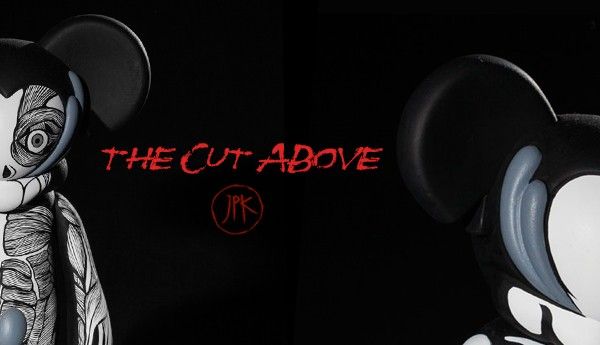 Monday morning freshness is what is needed and who kickstart the week , so who better to do that then JPK. Arkiv's MICKIV has been given the Jon-Paul Kaiser treatment. JPK speaks highly of Arkiv's MICKIV platform "absolutely beautiful figure to begin with; really minimal. Classic urban vinyl style"  this is what he came up with!
I decided to take a half flayed man approach showing all of the muscle fibres on one side, leaving the other side skinned and minimal as contrast. 
It is nice that JPK has preserved the beautiful lines and structure of the figure but adding darkness of character on to the custom.
[slider source="media: 18962,18963,18964″ limit="100″ width="1200″ height="1200″ title="no" speed="800″]
If you were hoping to grab your own piece of customised goodness, then you're in luck! His commission book is open so
go, go, go
!