An Artisan Designer Toy Premiere + Exhibition after more than a year of hard work Syntetyk made an documentary about the pleasure of creating, getting dirty hands, and learning from mistakes. A documentary that shows the process of creating a Designer Toy handcrafted, from the first sketch to get a copy on hand.
The creators Syntetyk & Jose M. Cuñat and Victor M. Mezquidawantwant to share their experience and their way of working, and share it as a guide for anyone's creative process, beginner or expert, who want to take their projects to the end successfully. Offer a real formula to reach the greatest number of people, to encourage them to start and grow their projects, having the certainty of not abandon them when the problems begin.
.
How are they going to do it
project goals:
Giving people creating toys, a chance to learn a working method easily and effectively to convert their designs into physical objects.
We see many people who discover the world of Designer Toys, and quickly become lovers. Usually, the next step is try to create their own. Then there use to appear a series of problems that lead them to choose between two options: one is sending them to produce industrially, losing the opportunity to participate in the development of their own creation, and another is get their hands dirty and manufacture it themselves.
Keeping a Surprise Effect in creating this toy. Follow step by step the creation of a new toy, which has never before existed and wich will be linked to the achievement of the documentary, since this toy will exist with it.
Introducing technical innovation of artisan character, able to get the necessary hollowness in the final object. This goal is innovative because it allows the toy to be sufficiently hollow without losing its qualities and its final consistency, and saving 70% of materials.
The versatility of the artisan method. The process we will use in the documentary, is adaptable to the creation of any physical object, beyond Designer Toys, like other creative needs such as: industrial design prototypes, homemade models, scale reproductions of pieces, etc. …
They want this project / documentary encourage the designs become realities manufactured by the person creating them, so that the process of creation have an impact on personal satisfaction and feel.
Relationship with Designer Toys
Some time ago we developed these "designer toys", because with their creation and production we collected the maximum expression of creative finishing on the object. An object that sometimes we have sold, and sometimes we have given away, as personalised gifts to their clients, always from the enjoyment and professionalism.
So, as usual they have been discussing developments and difficulties encountered in the process, with other people who have developed their toys in parallel. It was in this exchange of experiences, when they realised that many people leave abandoned their projects, encountering difficulties and locks that did not reach find solutions to.
This fact led them to transmit and share our experiences in a book, in which we gather pictures we had done during the creative process. Later, they designed a mobile application (app) to include multimedia content that we thought beneficial to show a little more about their work.
So what in principle was a material that was not intended to be used either in books or Apps, was compiled, organised and formatted to be shown to the world .
they intend to show in this documentary, the artisanal creation of a new Designer Toy, so we engage people who wish to walk with us on this project, offering them the opportunity to stay with us from the very first moment of its design, to its final production from scratch, showing the steps we take in its realization.
For this, their aim is to have the collaboration of reputable designers and experts, who can bring their experience in design and craft production, through interviews.
Premiere will be in Valencia, on Saturday 14th June 2014. The place will be La Rambleta, a platform that, in their words: "It shakes topics and becomes a (new) place of contemporary urban culture".
At 22:00 will be the movie screening, and at 23:30 the opening of the exhibition. Yes, it is an unusual hour for an exhibition, but a late night show fits good with a quirky exhibition and documentary. In addition, since we will have hopefully good weather we will have a drink with you in the terrace.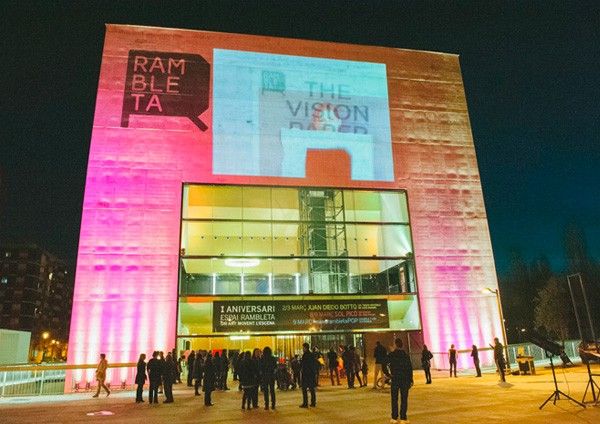 Screening and exhibition will be for free. The capacity of the theater is just over 600 seats and Espai Rambleta has two floors of parking.
Artists featuring at the Exhibition and screening 
Ciclopep
Product designer
Barcelona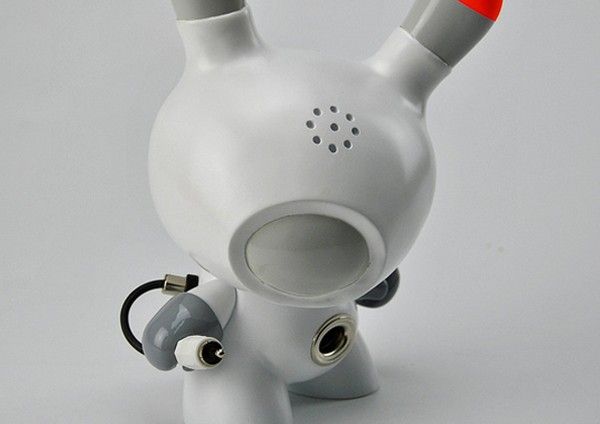 Okrabelo
Barcelona
http://www.okrabelo.com/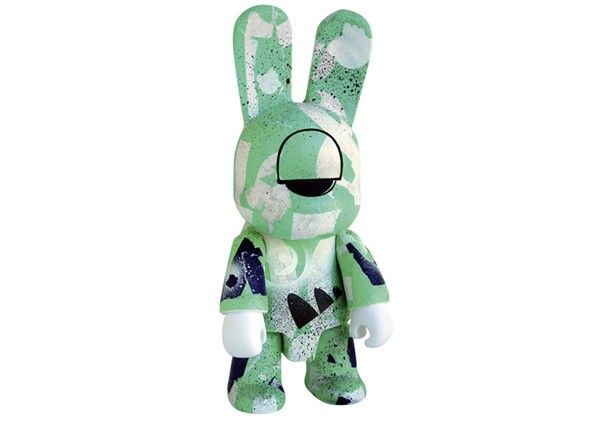 Okokume
Illustrator
Barcelona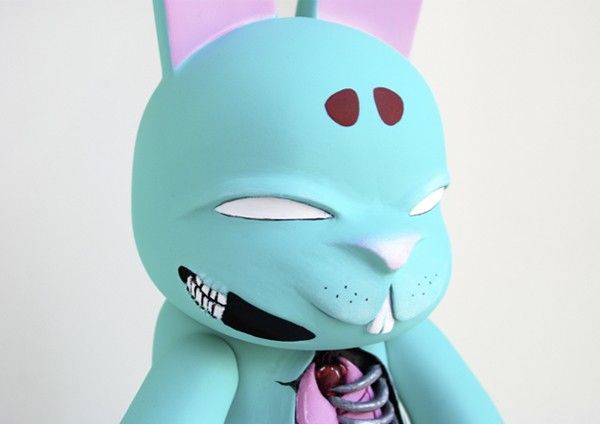 La Maison de Mageritdoll
Vizcaya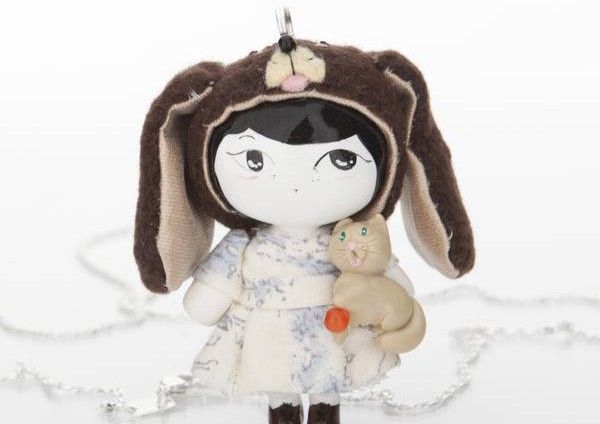 Angrois
Multimedia and graphic designer
La Coruña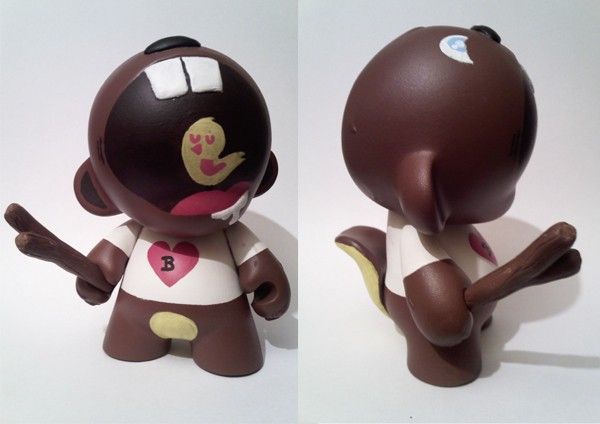 Hx Studio
Interior designer
Barcelona
http://www.flickr.com/photos/hxstudio/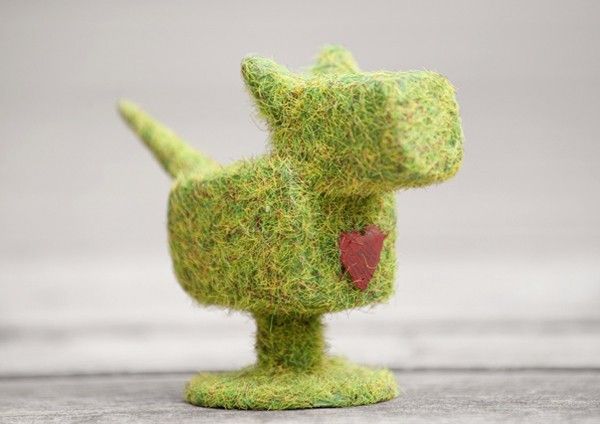 VuitBits
Graphic artist
Barcelona
https://www.facebook.com/vuitbits
Lapolab
Graphic designer
Tarragona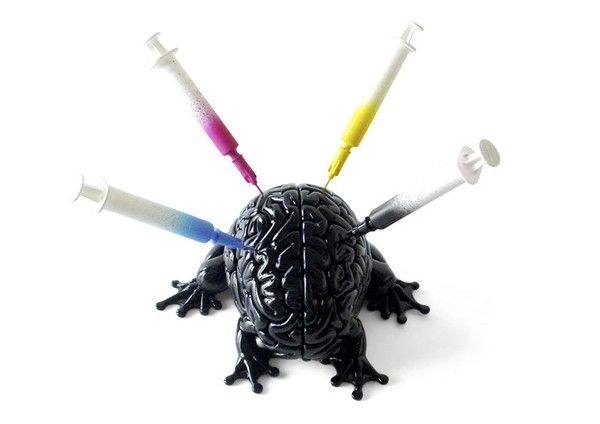 ExoesqueletoDV
Illustrator and character designer
Granada
http://www.exoesqueletodevinilo.com/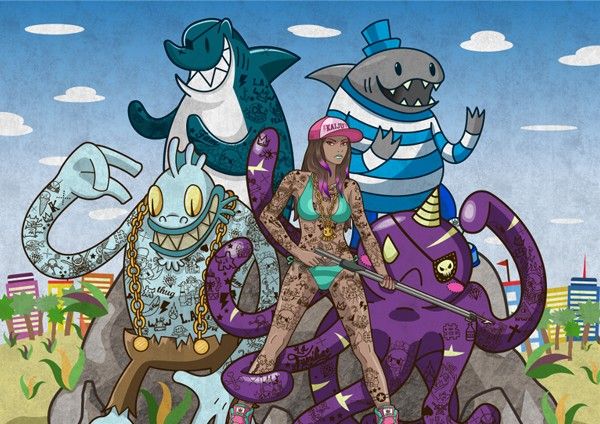 Jalos
Asturias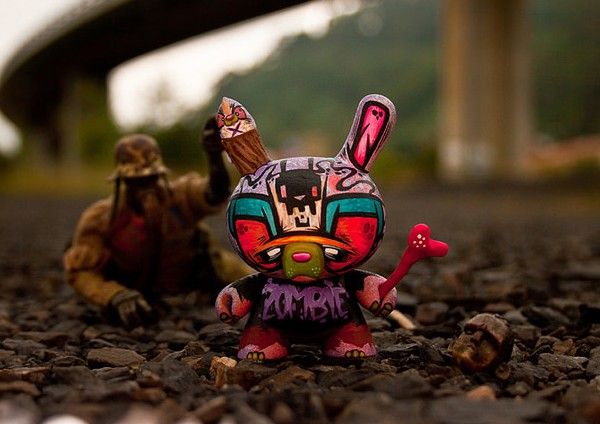 Pipo&Astutto
Designers and art directors
Madrid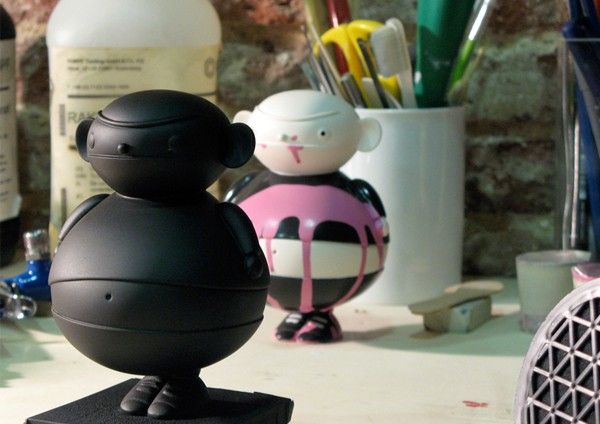 Godhay
Architect
Barcelona
https://www.behance.net/godhay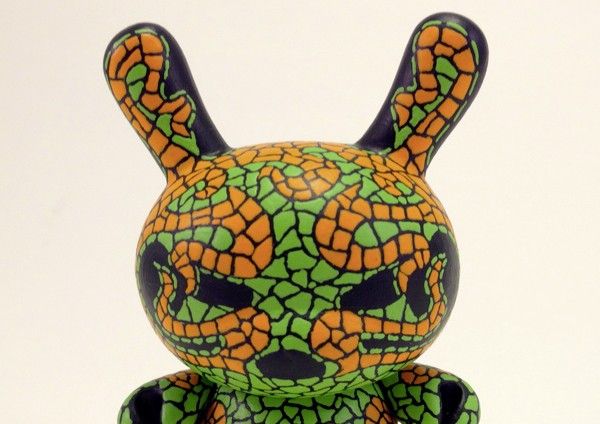 Maloriaga
Graphic designer
Madrid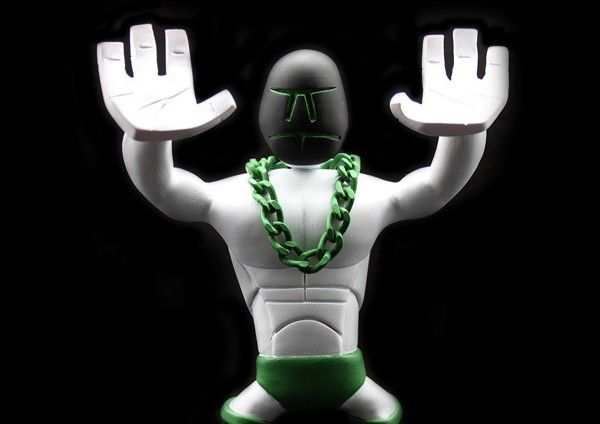 Viniloeater
Madrid
http://www.flickr.com/photos/viniloeater/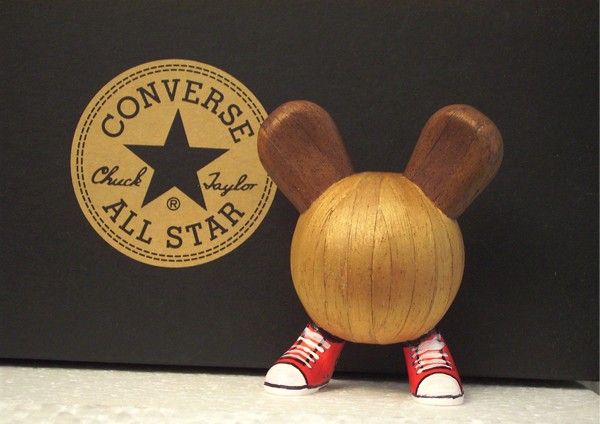 Squid&Pid
Illustrators
Valencia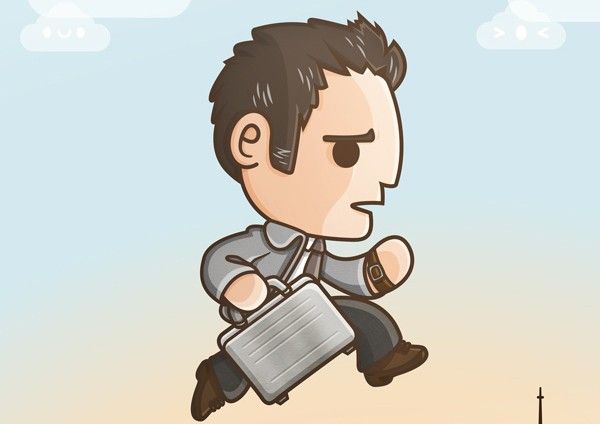 Coté Escrivá
Illustrator and graphic designer
Valencia
https://www.behance.net/cegraphics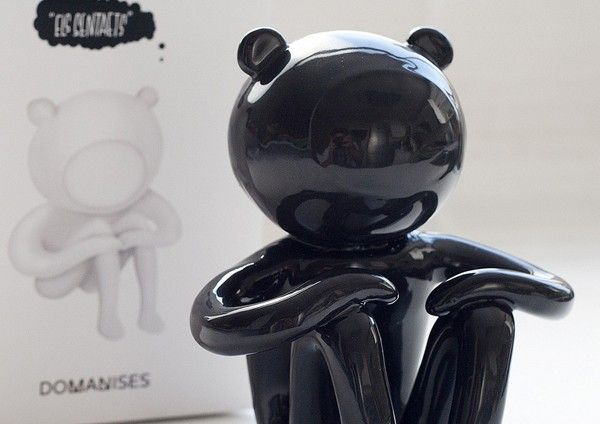 Flüke
Graphic designer
Barcelona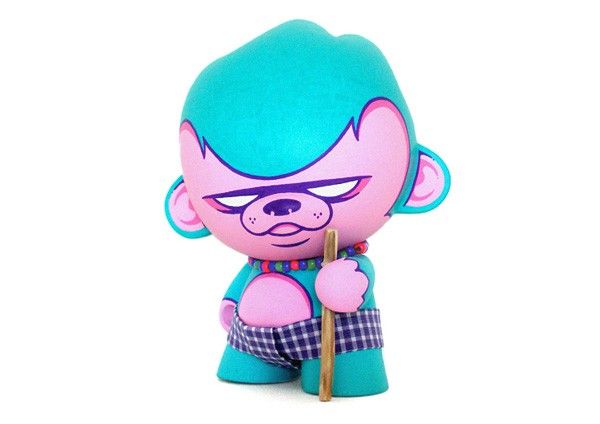 Dr. Zamenhof
Illustrators and graphic designers
Valencia
http://www.doctorzamenhof.com/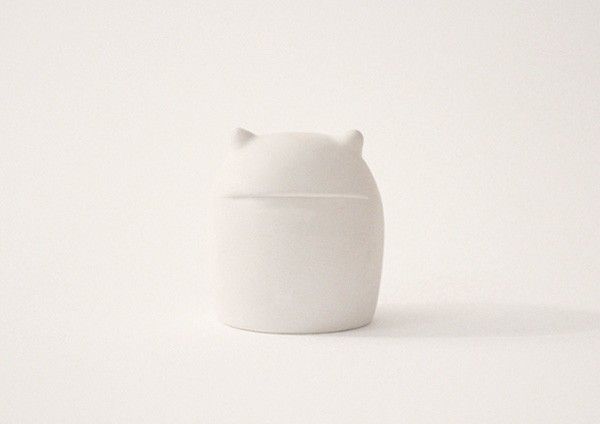 Turu World
Product designer
Madrid
http://www.facebook.com/turuworld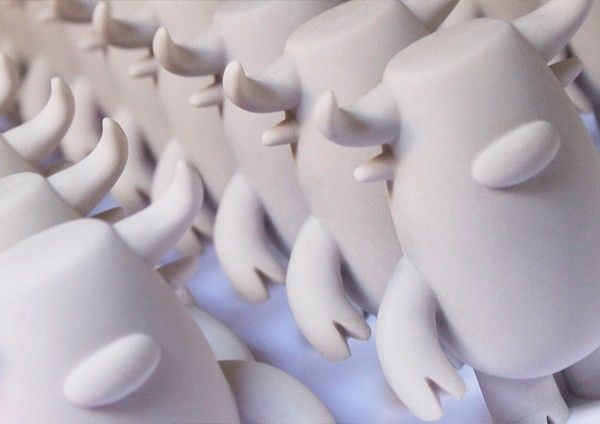 Syntetyk
Multimedia and graphic designers
Valencia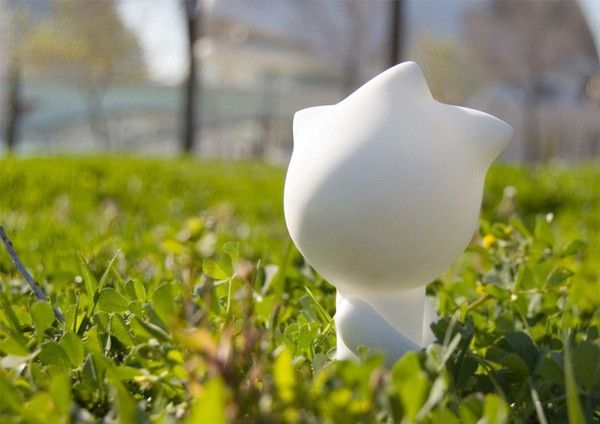 About Syntetyk
Syntetyk is a design studio located in Spain, specifically, located in Valencia. We are Jose M. Cuñat and Victor M. Mezquida, two designers who after working in various agencies decided to combine our skills to form a creative team.

We formed Syntetyk in 2003, during this nine years of intense working we've had diversity of clients, from public to private. Probably the best known, outside of Spain, is the Oceanographic of Valencia, within the City of Arts and Sciences.

Our main activity is Graphic and Multimedia design, although we let us experimenting in other fields. We like learning from mistakes. We love to learn from specialties in which we are not usually, and then apply learning in our daily work. We believe that enriches what we do.
This is for why our logo go along with the phrase «Experimenting is the most effective way to learn».
For more information visit http://www.syntetyk.com/