Luc Hudson (TriclopsStudio) just shown us the amazing custom for a client who wanted a bigger version of his Kidrobot 2010 Dunny. The sculpt and paint work is mint! looks even better along side the original 3inch version of the Dunny.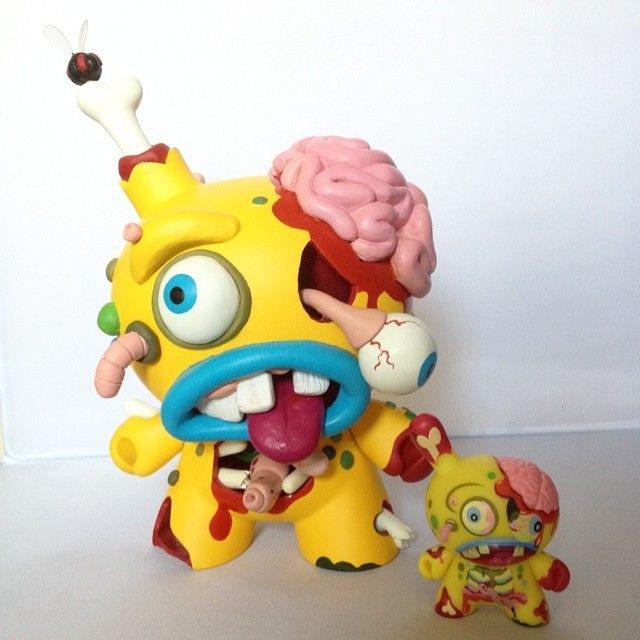 Wish Kidrobot would do the same and make a RE-release with a sculpt that this!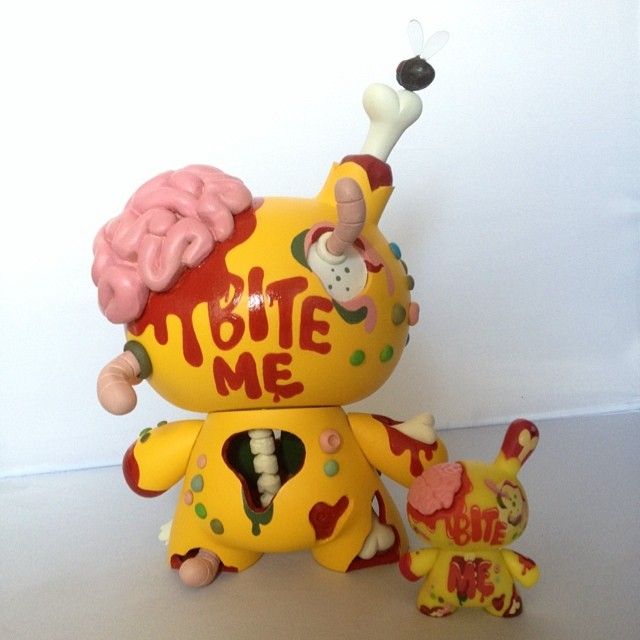 I am really digging the spine and bones and that touch with a fly on top of the ear.
TriclopsStudio I salut you!
Fancy a commission from TriclopsStudio? Hit them up Via Twitter and their Website