Designed by Ryan from Ophelia Toys sculpted by binbizii, our personal favourite Sucker, the toy inspired by vintage squeak toys and current monster sofubi is back after a successful launch, those blanks went out with a bang, BAM, sold out (read HERE)! This means that SUCKER is the next big boy in town, you better jump on the bandwagon while you can.
Ryan has been working hard on this release, 10 one-off custom SUCKERS painted by the man himself are ready to go. According to Ryan these are all unique, experimental paint jobs that won't be replicated in the future. Some are glossy, some matte. Some have doll eyes, some are painted. All of them feature an elite paint job.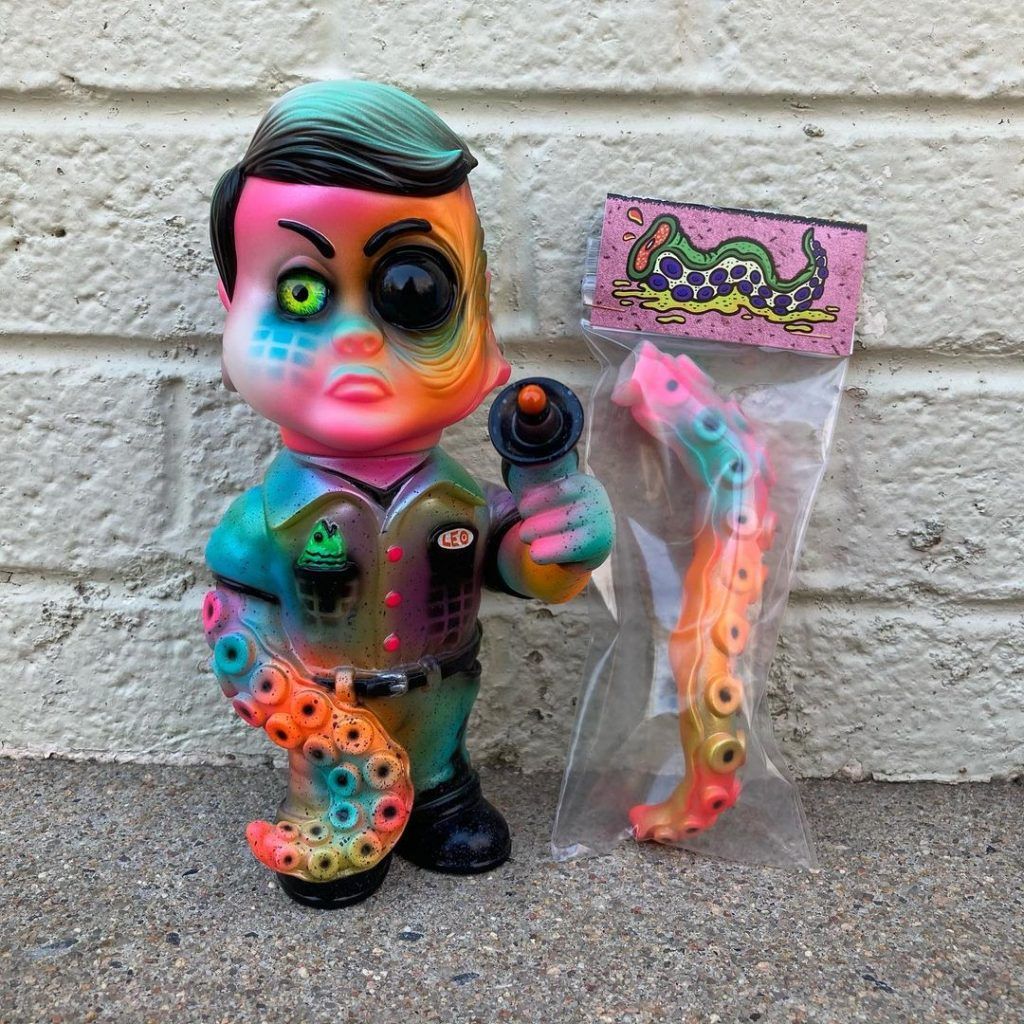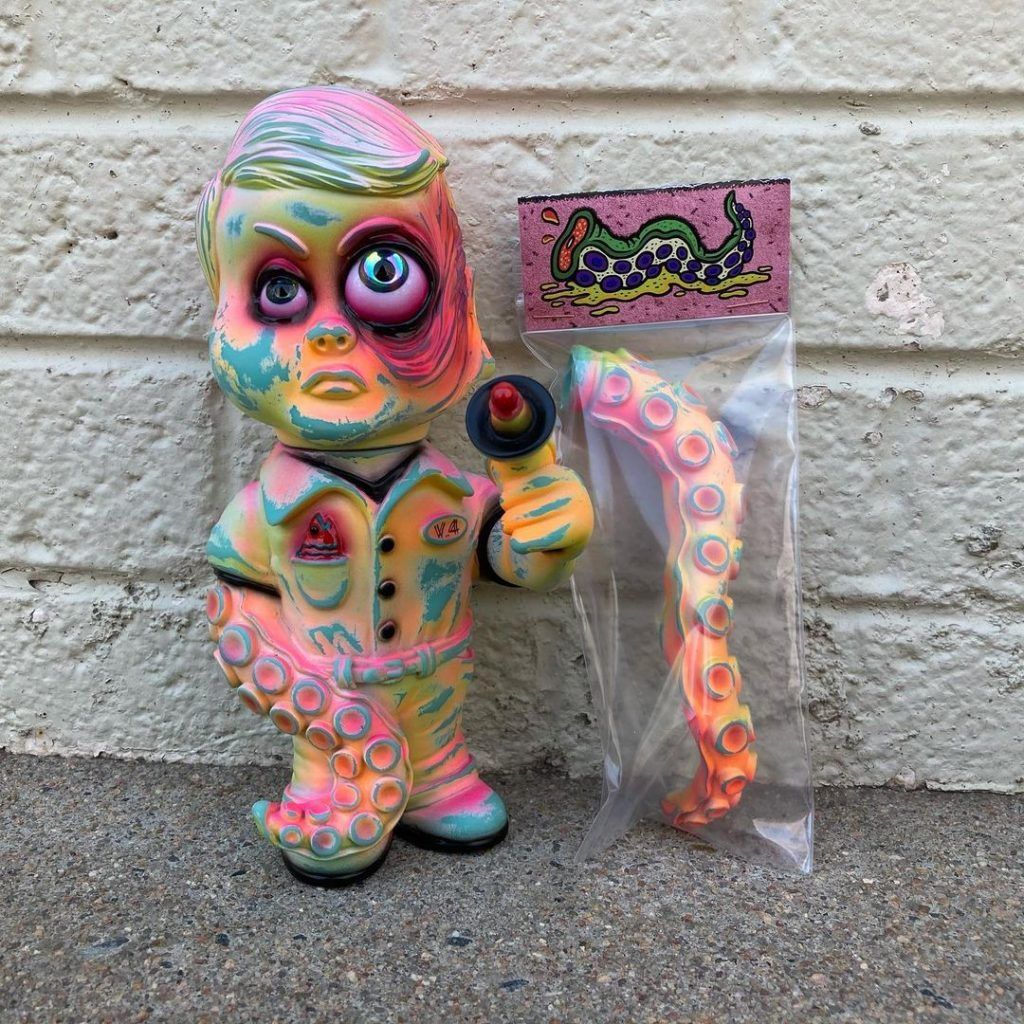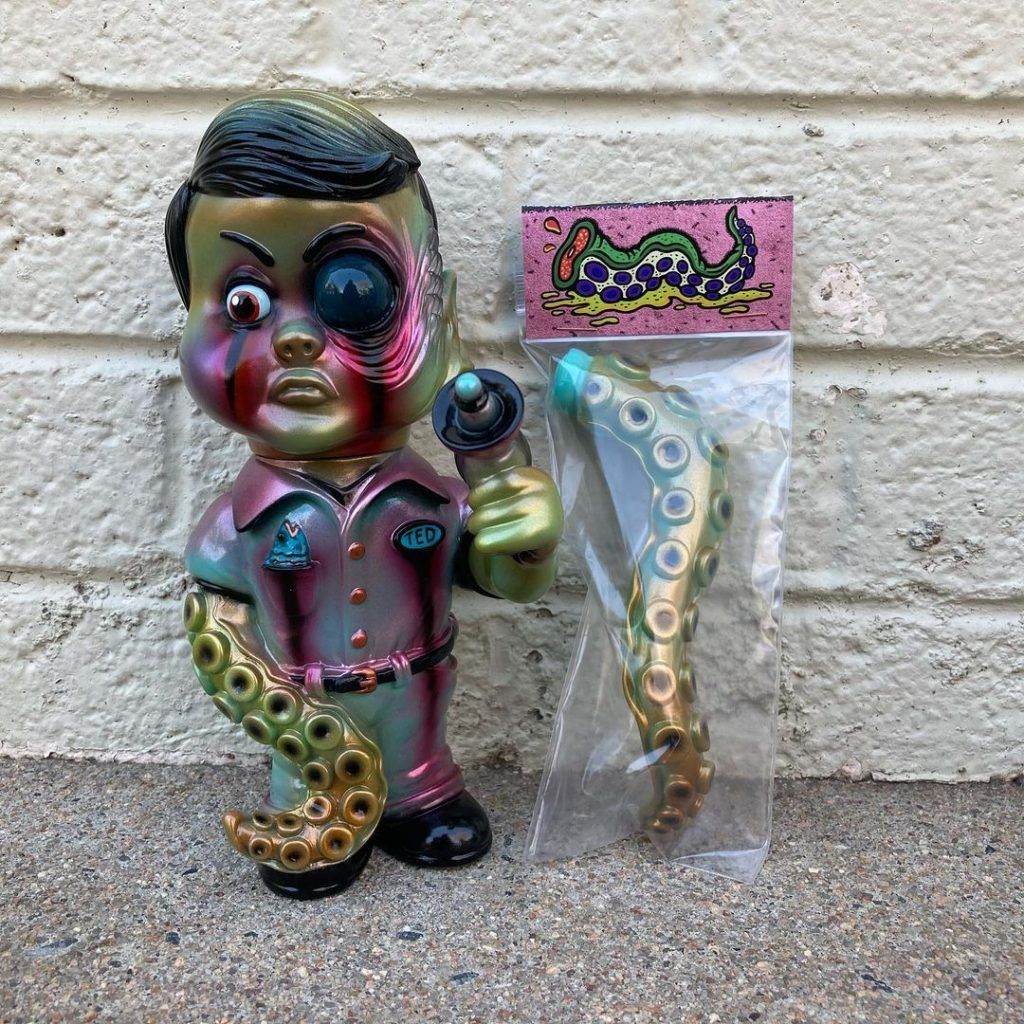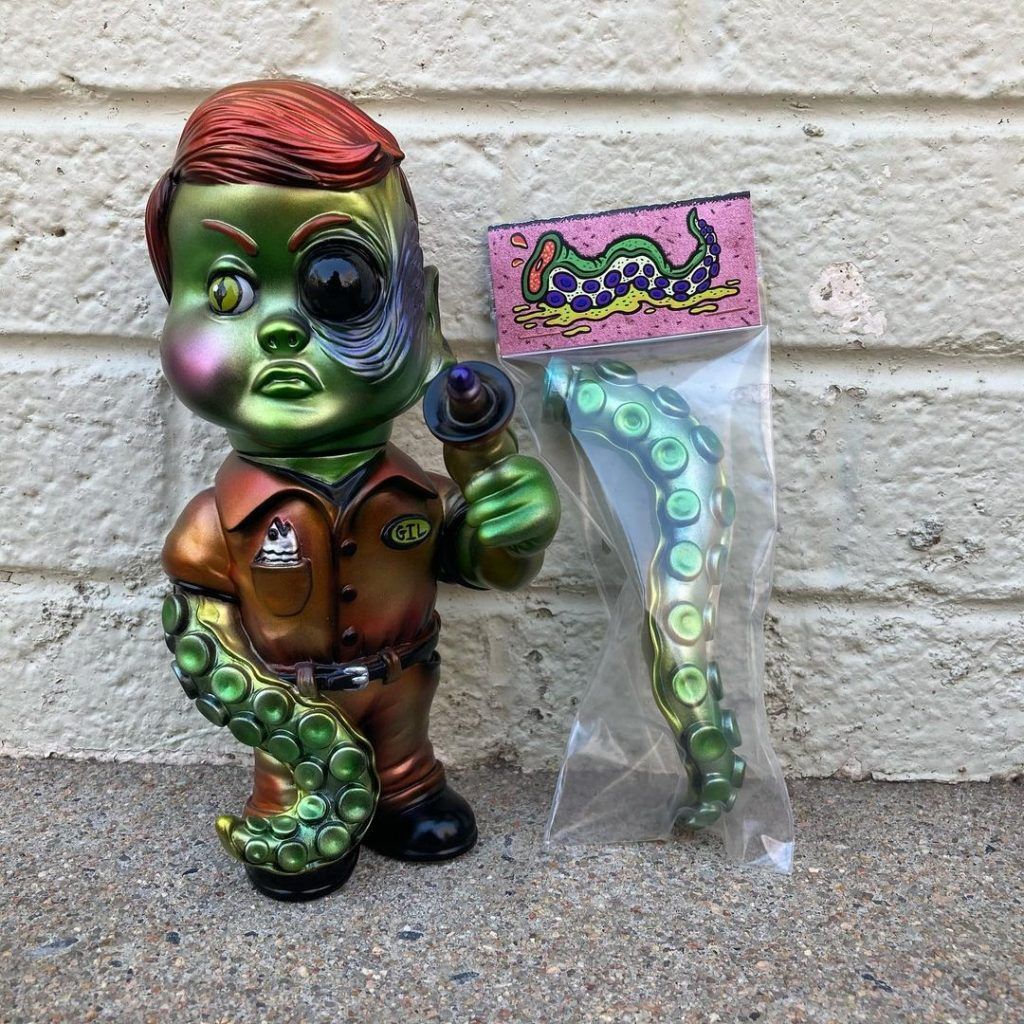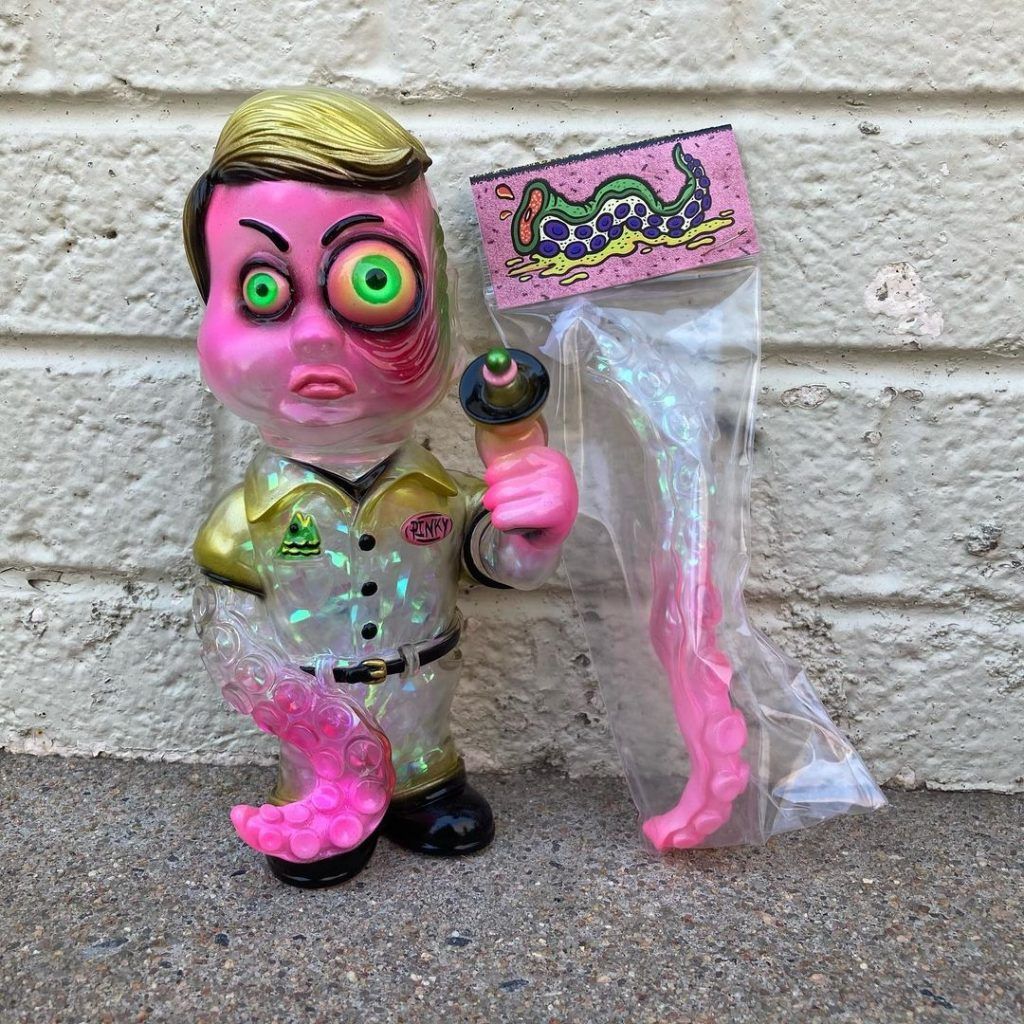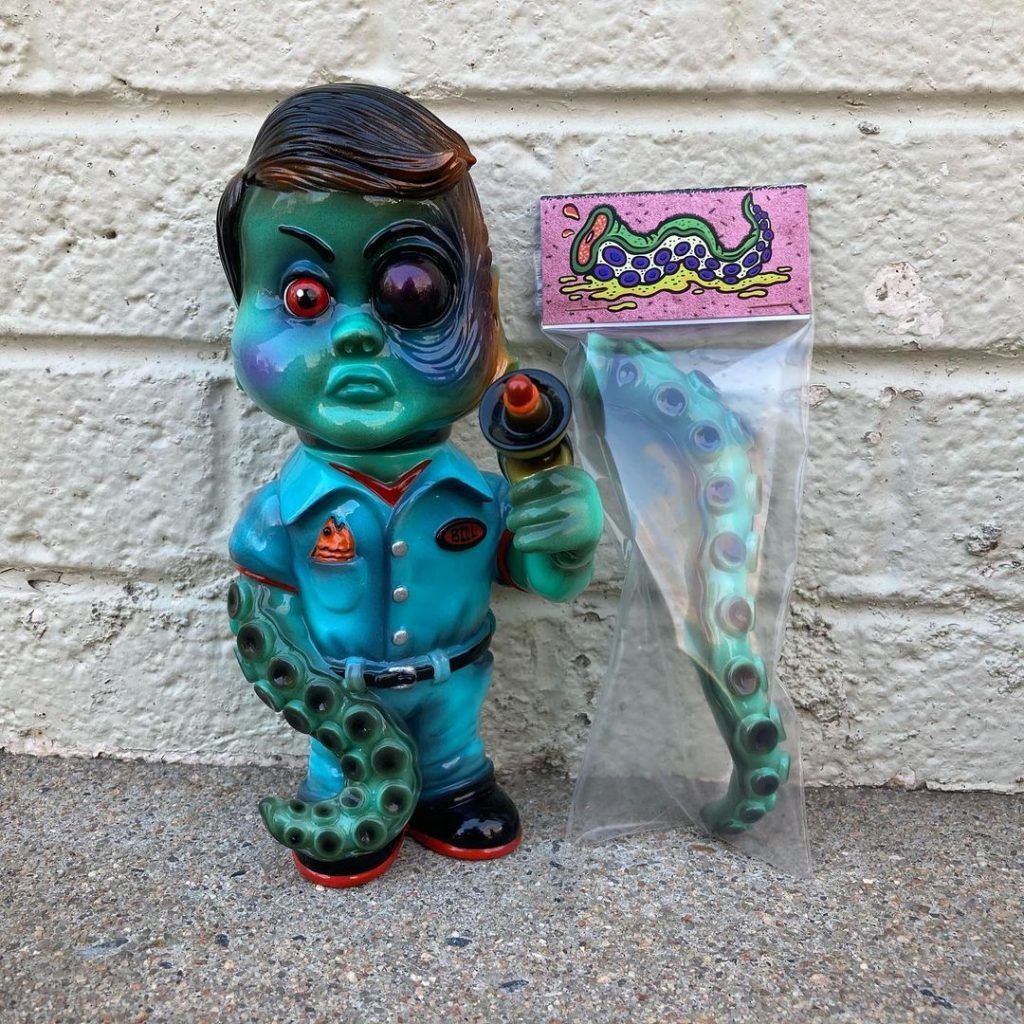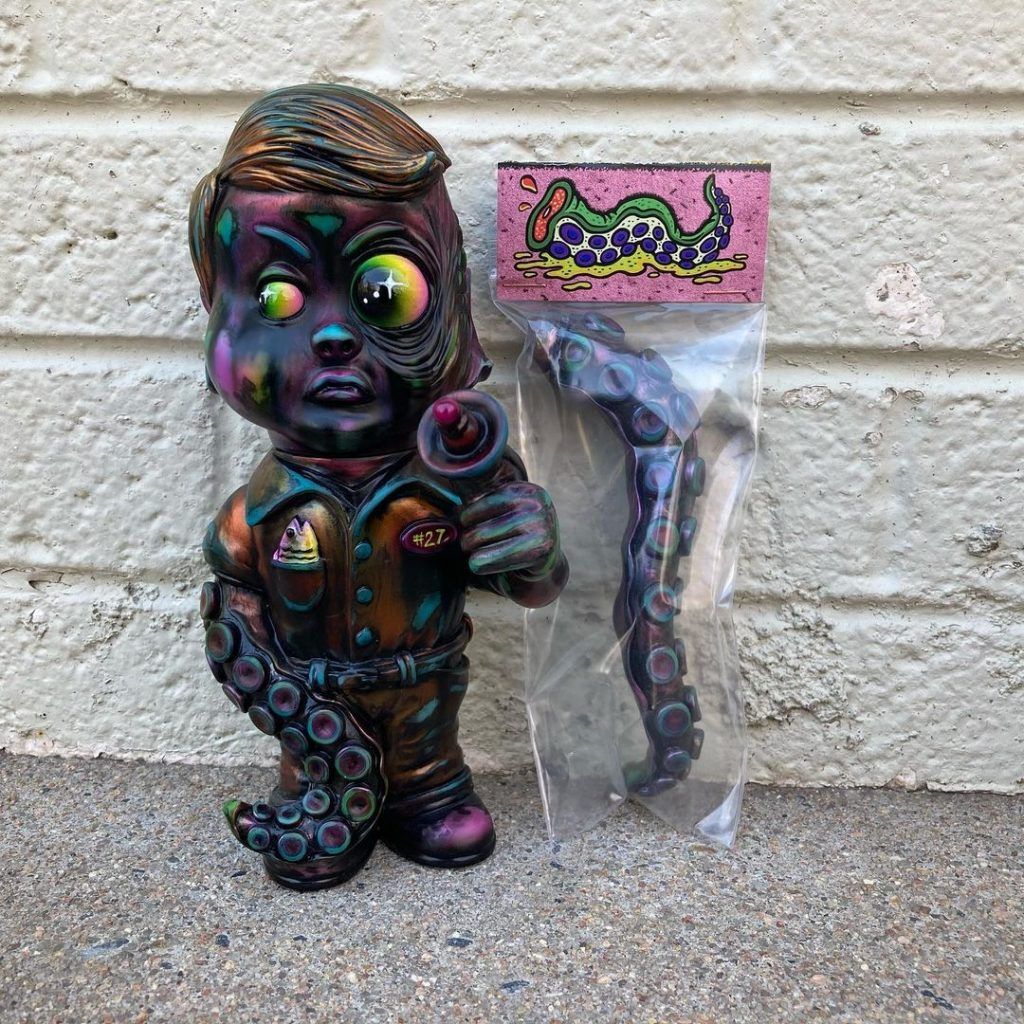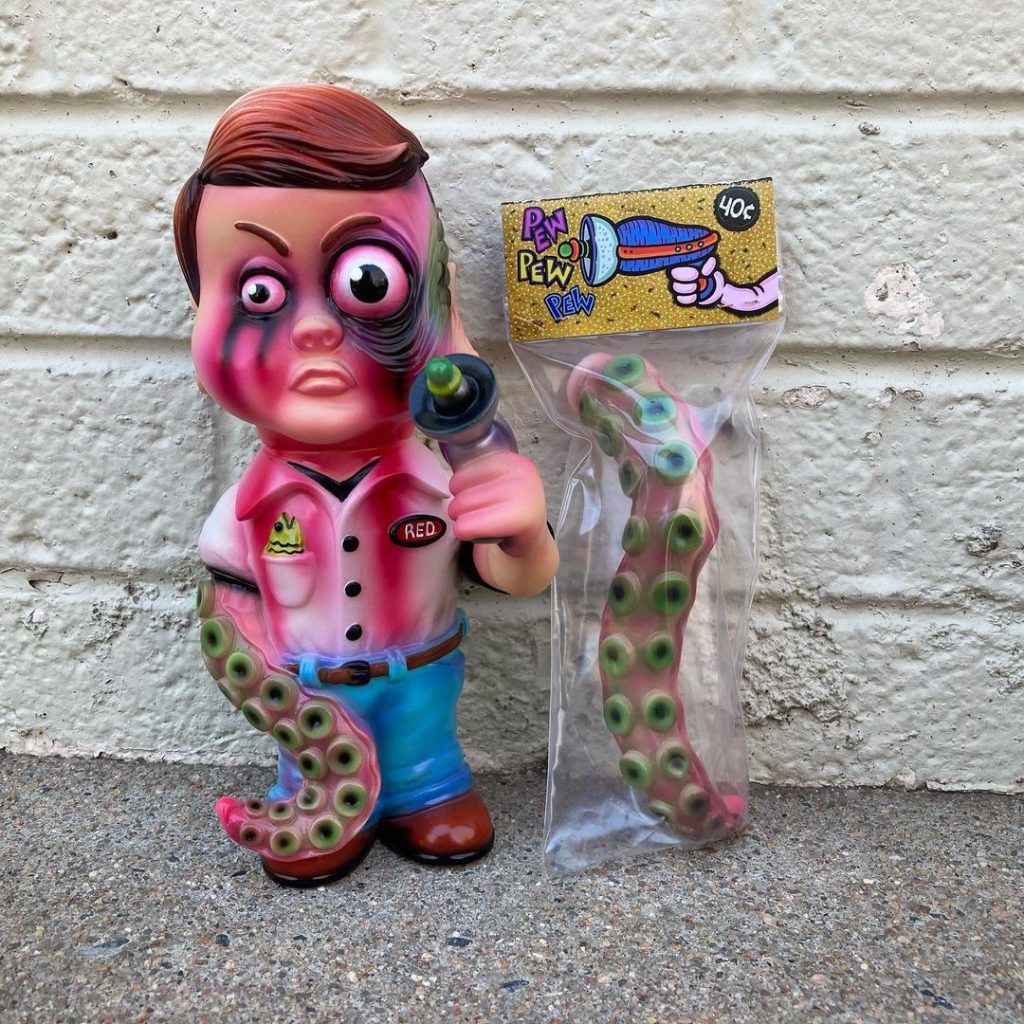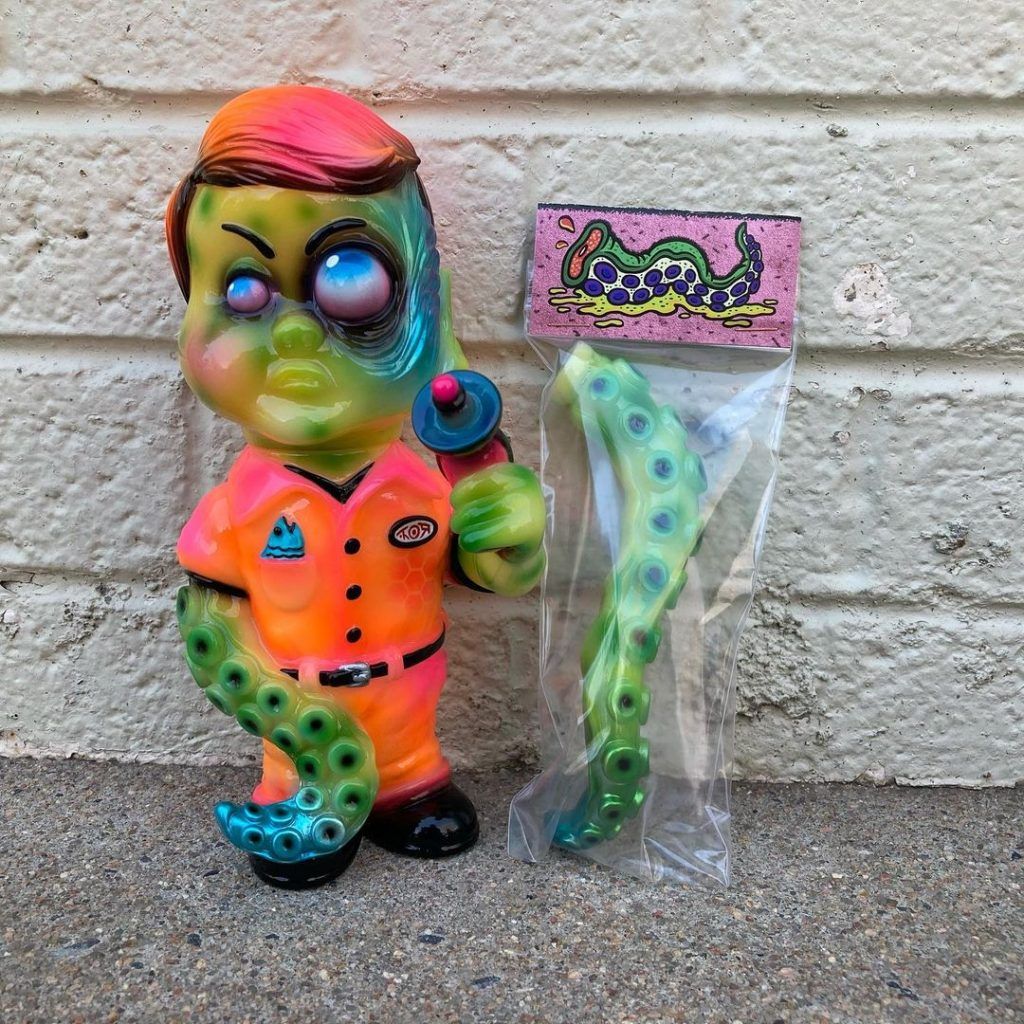 Each one stands about 8" tall and comes with alternate tentacle arm. Also includes a sew-on Sucker patch, enamel pin, post card, and stickers.
They will be available at 10:00 MST on Saturday, April 24th at https://opheliatoys.bigcartel.com/. Only one per customer, priced at $150 each.
Follow Ophelia Toys on INSTAGRAM and opheliatoys.bigcartel.com.
Sofubi Sabbath 5# – Presided by Ophelia Toys