Jon-Paul Kaiser D-Con Artist Proof Ripper Coins will be released 6th December YES that's TODAY!!  I am sure these wont last long at all, so head over to JPK store HERE at 12 Noon UK (GMT) and have that F5 button ready!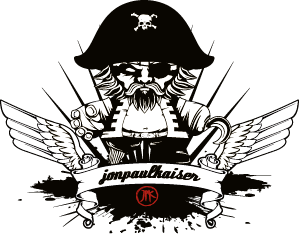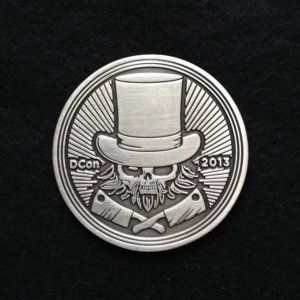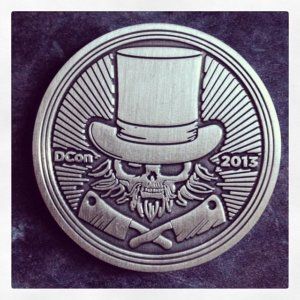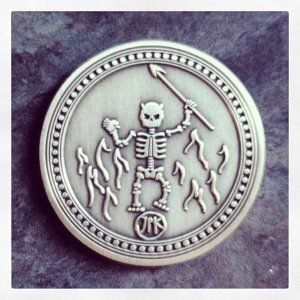 The release of the coins have sent shock waves in the foreign exchange rates & world currencies. Just messing.
DesignerCon 2013 coin in 'Antique Silver' finish, both sides designed by JPK, these are approx 1.5″ in diameter and are a pretty hefty piece of metal.
Each comes in a presentation box with a signed and numbered outer sleeve.
Limited to 8.