The anticipation grows strong today as Pobber has just added some ingredients into the mix for the upcoming Clogtwo x Wetworks AKA Carlos Cacho "Shinigami" figure. Back in August 2016, Wetworks & Clogtwo showed the prototype at STGCC 2016 and now it looks like Pobber will be taking Shinigami and producing the figure! 
Clogtwo skull with kimono all tied together with a grim reaper style. Death will happen if we don't get hold of one. That oversize Scythe is so cool along with the pose.
We don't know if SHINIGAMI will be a resin figure or a vinyl production. Stay tuned for more info and we will let you know ASAP.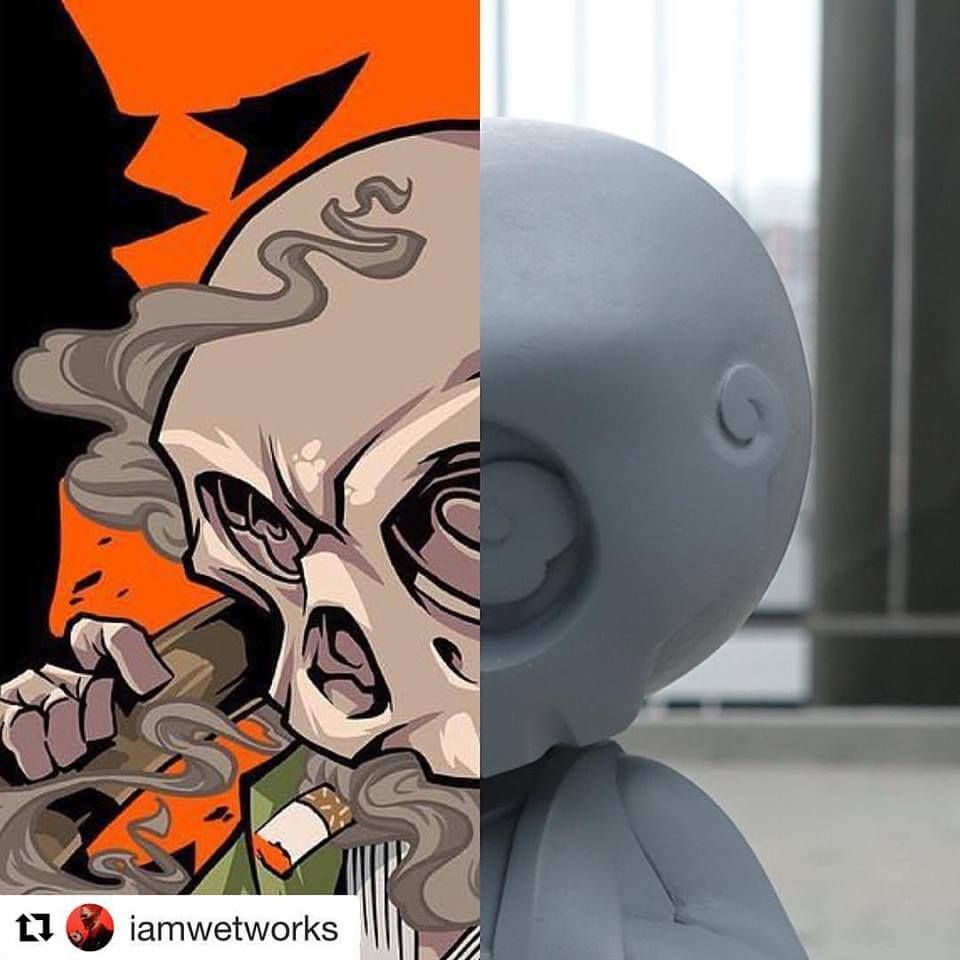 Be sure to check out our Artist Spotlight Article on Wetworks HERE and you can contact him Via Facebook HERE and give him a follow on his Instagram.
Clogtwo http://www.clogtwo.com/ Email [email protected]  https://www.facebook.com/Mrclogtwo