Another day, another disappointing KAWS release. Let us make one thing clear, right off the bat, we are not disappointed in the actual release of Passing Through Open Edition. Far from it. we actually really love the Passing Through figure and was one of the many thousands trying to purchase yesterday when they dropped on KAWSONE.com. However, as with most of KAWS own releases via his website it was an absolute shitfest of the highest order. The shitiest of shitfests.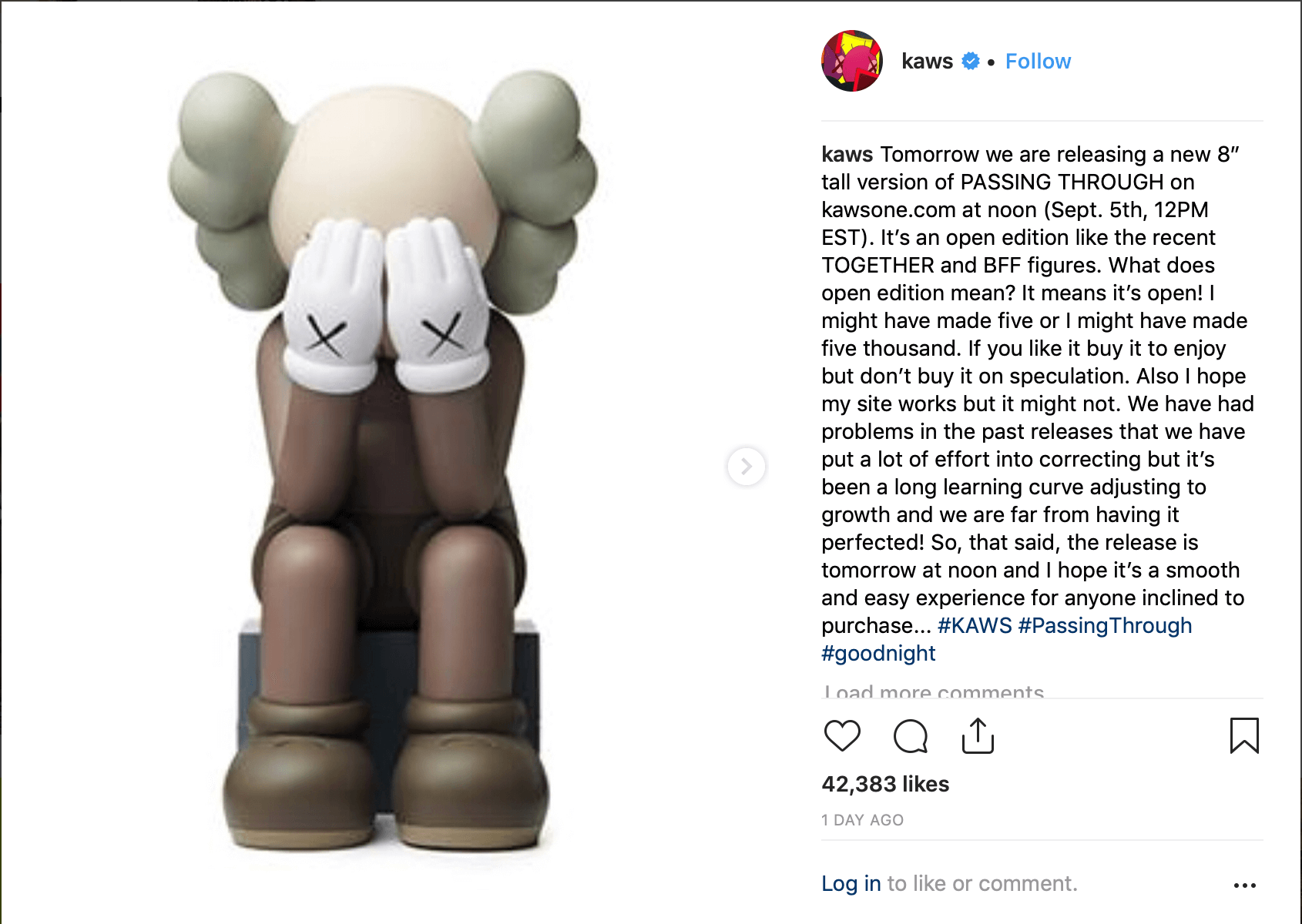 It's not like KAWS isn't aware of the issue from previous releases, but yesterday was no better. Issues such as server crashes are kinda expected with the volume of traffic hitting the site at drop time. They surely know from past experiences what the typical 'high' traffic is going to be, so pump some money into the servers to be able to handle the traffic. KAWS isn't short of a bob or two – invest some of his fortune in a better infrastructure.
It's not just the site crashes that are the problem! Whilst you can expect server crashes, you shouldn't expect payments to be taken but not taken. Payments to be half taken. Failed transactions that didn't actually fail. No order confirmation pages. There were plenty of vitriol on the Official KAWS Buy/Sell/Trade Facebook Group before they were cleaned up earlier today by the Admin MOFO, but you can also see the comments on KAWS Instagram posts too. Lots of frustrated customers.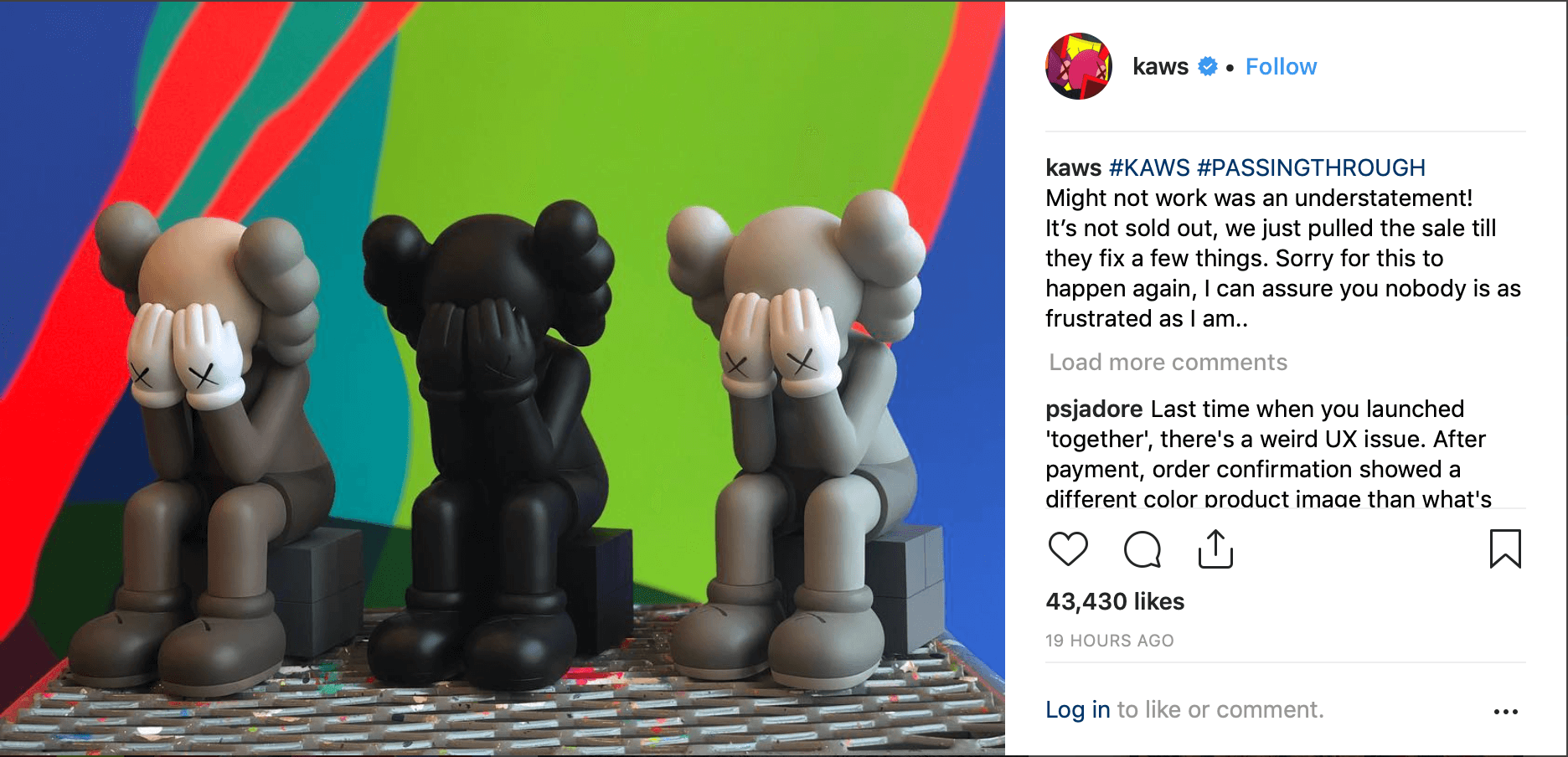 It was actually nice to see a more 'human' comment from KAWS yesterday, when Brian commented his own frustration during the countless issues that customers were experiencing. Perhaps we'll see a different experience for his next release. Not holding our breath though.
Have a word with your site, Brian! Sort it out.
Anyways, for those that experienced difficulties yesterday when Passing Through Open Edition originally dropped, you'll get another shot today at 5pm UK time. You'll be able to attempt again to try your luck at KAWSONE.com. Good luck if you go for it. Let us know your experience in the comments.