Back in 2015 when The Toy Chronicle were winning our first DTA, we were also celebrating our night with another first-time winner – Nugglife – who took home DTA Custom of the Year for his FP-420 Custom Deathshead Micky (which you can see below). A year or so later, Nugglife has grown into his own brand. Which we'll take a look into below, but first, that custom that won him his DTA.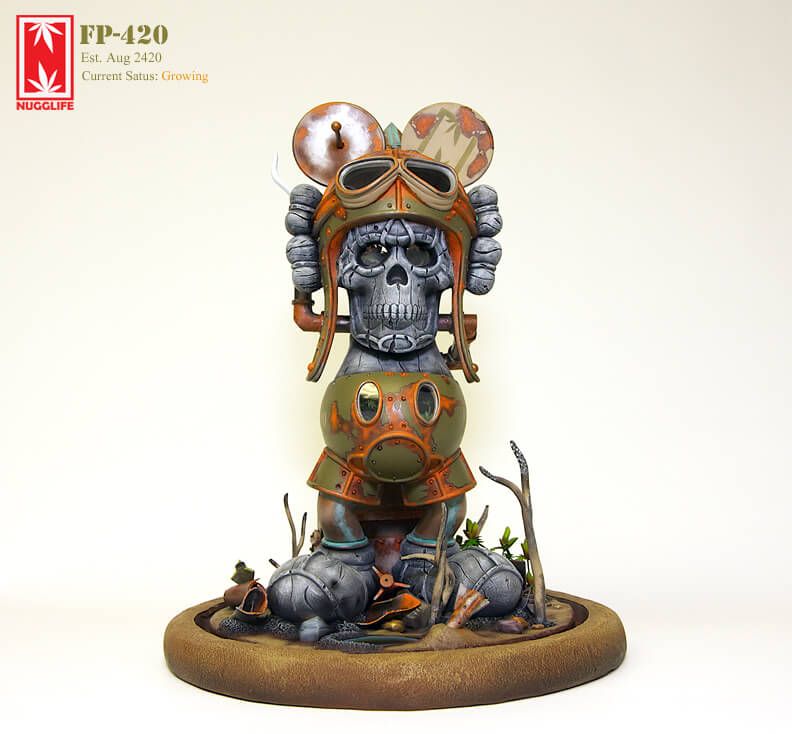 Nugglife isn't all about custom Designer Toys, though. For almost 9 months prior to this past NYCC, Ian has been in full motion, expanding into cut n sew clothing. Expressing the Nugglife brand into a premium urban designer wear – inspired by the New York hustler. Keeping the quality of his apparel on the same plane as his art. Relating the two is important to Nugglife, and as the series builds it allows Ian to fully expand, bringing his characters lifestyle into apparel. TTC caught up withCatching up with Nugglife (or Ian Ziobrowski as his loved ones know him) at NYCC last month, it was great to see his contagious nature & smile. Always good for a chat. His booth is full to the brim of awesome custom toys, artwork, as well the aforementioned apparel range – which by the amount of folk at his booth throughout the day, is going down a storm.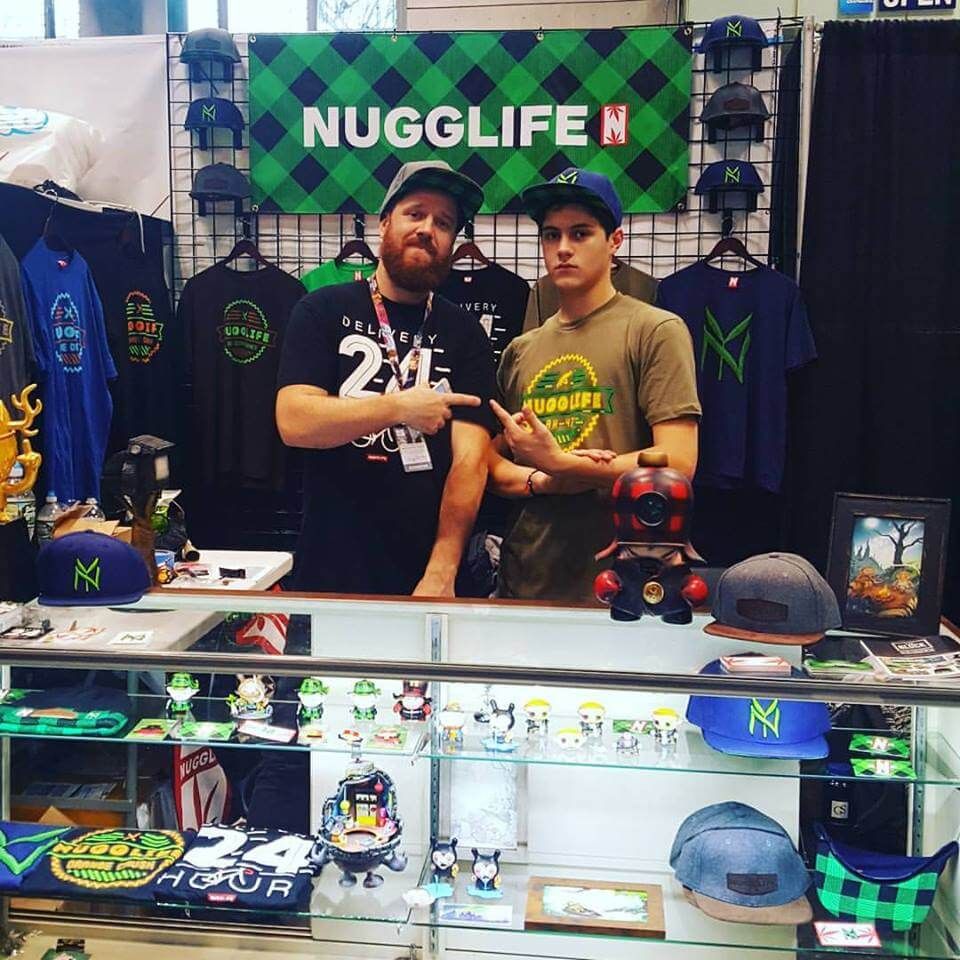 Now that Nuggs is back from NYCC, he has just dropped his new custom Kidrobot 3inch Dunny series, Zooted. Based on one of Nugg's favourite puffer, Leafy, who has had too many hits of the bong, drooling. Only three exist and they each cost $150/£120. You can purchase them on the Nugglife store HERE.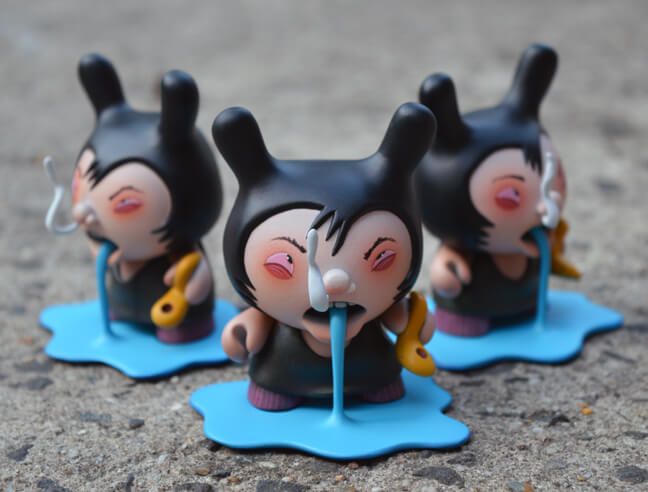 There are still a number of pieces from NYCC available to purchase online. If your #pingame is strong, perhaps you need to pick up one of Nugg's pins, they range from $10-12 (£8-10) and can be picked up HERE.
[carousel source="media: 59253,59252,59251″ width="400″ height="400″ items="1″ title="no"]
How about an original resin release? Nuggs has got you covered for that too. His Stay Farming Nug Check Resin series is available now to purchase. Cast from four separate molds, assembled and painted by hand by Ian, "Stay Farming" Featuring Nugglife's Cultivator Nugg's in the signature Nug Check Plaid. Each Stay Farming can be purchased for $100/£80 HERE. This series was limited to five pieces.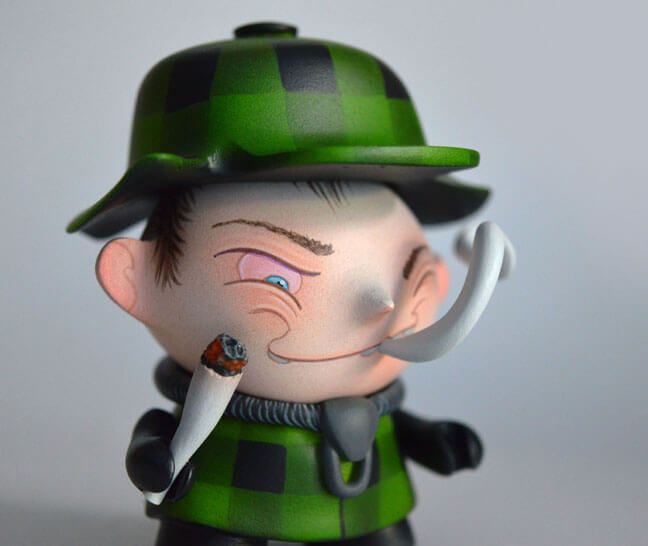 If you're wanting your head to look fine this winter, why not pick up one of Nugg's new hats. Ranging from $30-38 (£24-30), you can look dope with either snapbacks or beanies. Check the range HERE.
[carousel source="media: 59264,59265,59267″ width="400″ height="400″ items="1″ title="no"]
Finally, we take a little look at the art painted by Ziobrowski, this original Peace at Last piece was painted using acrylics on a 5 x 7 inch paper canvas. It can be yours for $140/£112, and comes already framed.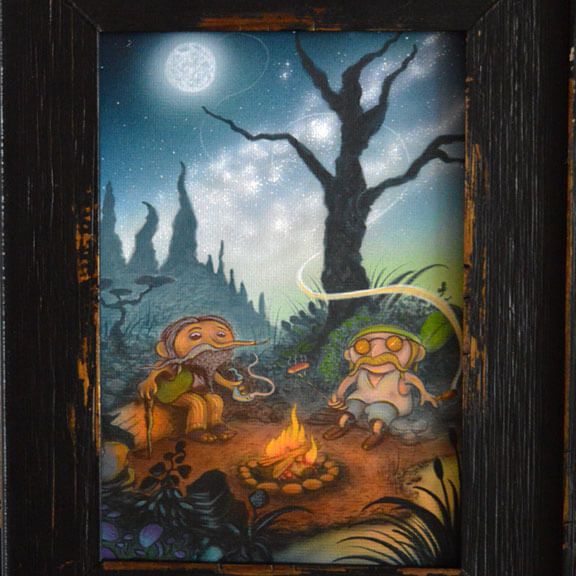 Please go check out Nugglife on Facebook, Instagram & Twitter. Also check out Nugg's website HERE!