How do I start?… Well I was looking into a Art Toy show in France that's happening in a few weeks  (FabLab/ArtLab) and stumbled on Nanan's work! I was gob smacked straight way. Never seen anything like it. "Nanan is a multi-skilled sculptor-painter-photographer focusing on Toy Art. Combining recycle vintage lamps and resin sculptures Nanan creates a crowd of robot-like characters with a irresistible personality.
These small statues personify today's global urban culture. Their appeal demonstrates our natural attraction for multiculturalism and for reconciling modern technology with historical heritage." (Information from FrenchArtStudio) First images that embedded into my head was the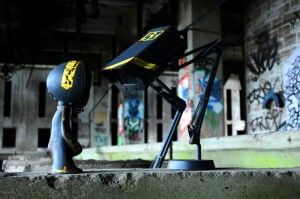 What's not to like really? That's rustic look with the flow of the original light fitting combined perfectly. Using re-claimed fittings to make a Designer toys simply brilliant.
Amaterasu ?? series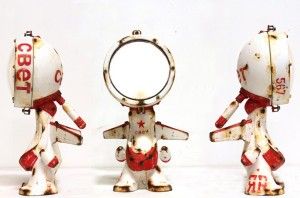 Ladies got to dig the pink Vespa.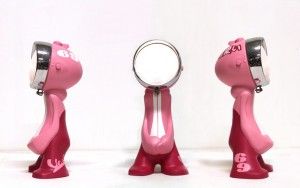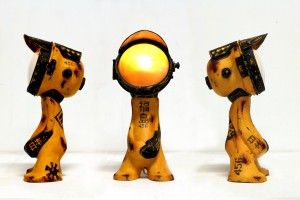 Using a ThreeA Bramble.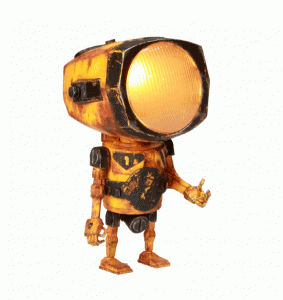 Using a Element toy as a platform.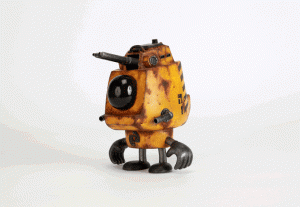 Custom Qee, got to love that flame thrower.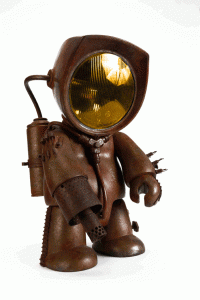 I Wont show you any more of Nanan, photos just head over to HERE and be amazed.
If your around London I think Nanan has a couple of pieces in the French art studio. French art studio 58 gloucester road London sw7  Open Tuesday – saturday 10:30 – 19:00 Contact +44 207 584 1821 OR if your lucky to be in Paris head over to FabLab / ArtLab Thursday, January 23 from 18h to 21h. Admission is free! Do not hesitate, be the first to discover the machine 3D Scanner, 3D Printer, Laser and the works of artists using them! Cutting! During these two hours you will witness demonstrations, exhibitions, Mapping …

20 rue Geoffroy L'Asnier, 75004 Paris Métro Pont marie ou St Paul  Http://www.maker-sur-seine.fr/ You can contact them Via HERE Or give them a call +33 805 62 32 43 (All photos credited to cargocollective.com)