From the land of the rising sun, Japan! Tokyo Jesus, Eimi Takano and Octoplum are on the way to the USA for their Yokai Show at Clutter Gallery NYC. One show that we would kill to get to and see all the marvellous work in person. Three artist, with three totally different styles under one roof.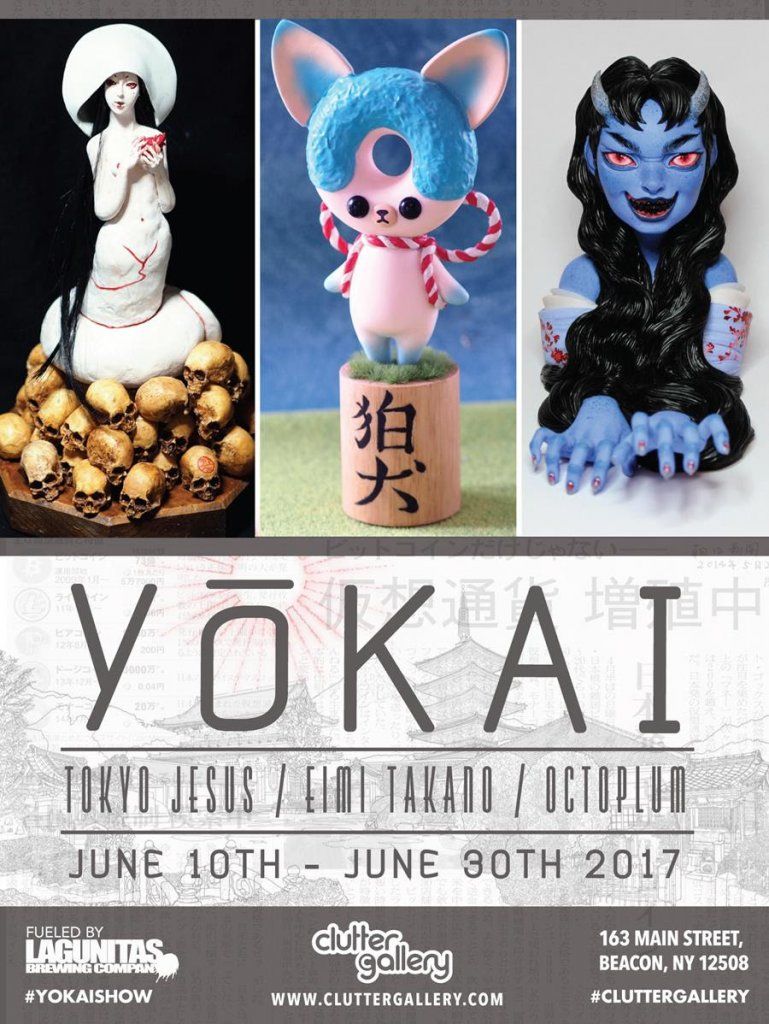 Clutter Gallery is excited to announce "Yokai!" A group exhibition featuring Tokyo Jesus, Eimi Takano, & Octoplum! 

Artists Tokyo Jesus and Eimi Takano, will be flying in from Japan for the opening reception which will be free to the public and take place on June 10th, from 6-9pm.
Sales will be first offered to our Preview list subscribers. An email will be sent out on Saturday the 10th at 12 (noon) est, with a link to preview and purchase. To sign up to the list please follow this link:
http://www.cluttermagazine.com/about/gallery-preview-list
Clutter Gallery is located at:
163 Main Street | Beacon | NY | 12508
www.cluttergallery.com
Check out our Behind the Scenes with Tokyo Jesus and prepare yourself for Yokai show!