Woof! NYCC wouldn't be NYCC without Tenacious Toys ruling the roost, and the 2016 edition is no different. Over the next couple of weeks, we'll bring you details of their releases, but we wanted to bring you news of something really cool that has been kinda teased this week. The Tenacious Toys pitbull logo has been transformed by Mike Mendez into a 3D sculpt ready for some fun stuff at NYCC. Tenacious Toys will have an awesome 'Resin is King' blindbox series available over the course of NYCC, and this pitbull will see its first colourway.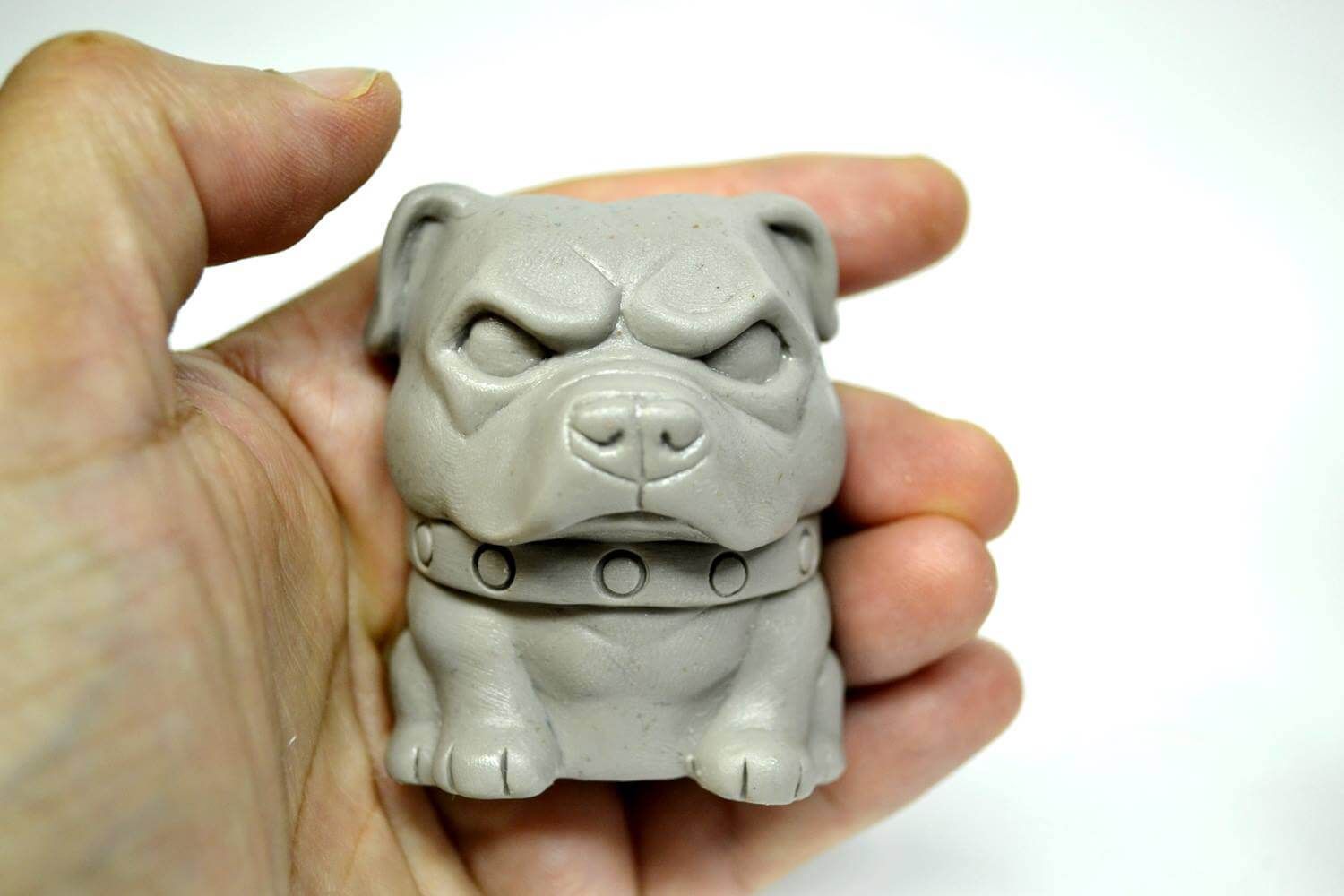 There is so much to come from this little resin pitbull too. Having spoken to the gang leader at Tenacious Toys (Benny) earlier today, he spoke so proudly of this release, and he has a whole host of ideas for future releases. There will definitely be a Tenacious Toys store colourway coming soon after NYCC. Benny also mentioned glow in the dark – which obviously pricked our ears, but he also talked about a thermal color change one that changes colors in your hand, and even a solar color change one that changes when exposed to sunlight. Innovative stuff, Mr Kline! We can't wait to see how this pans out.
Keep your eyes on the Tenacious Toys Facebook, Instagram and Twitter for further details on future releases.