Clutter are all about the 5inch at NYCC this year. Clutter plan to put on a Custom Kidrobot Dunny show during the New York extravaganza next month, but artists must use the newly created 5inch Dunny in their work. That is exactly what artist Patrick Wong has done with his new custom work. Taking the 5inch Dunny and creating this colourful custom titled Escape from Planet Rog.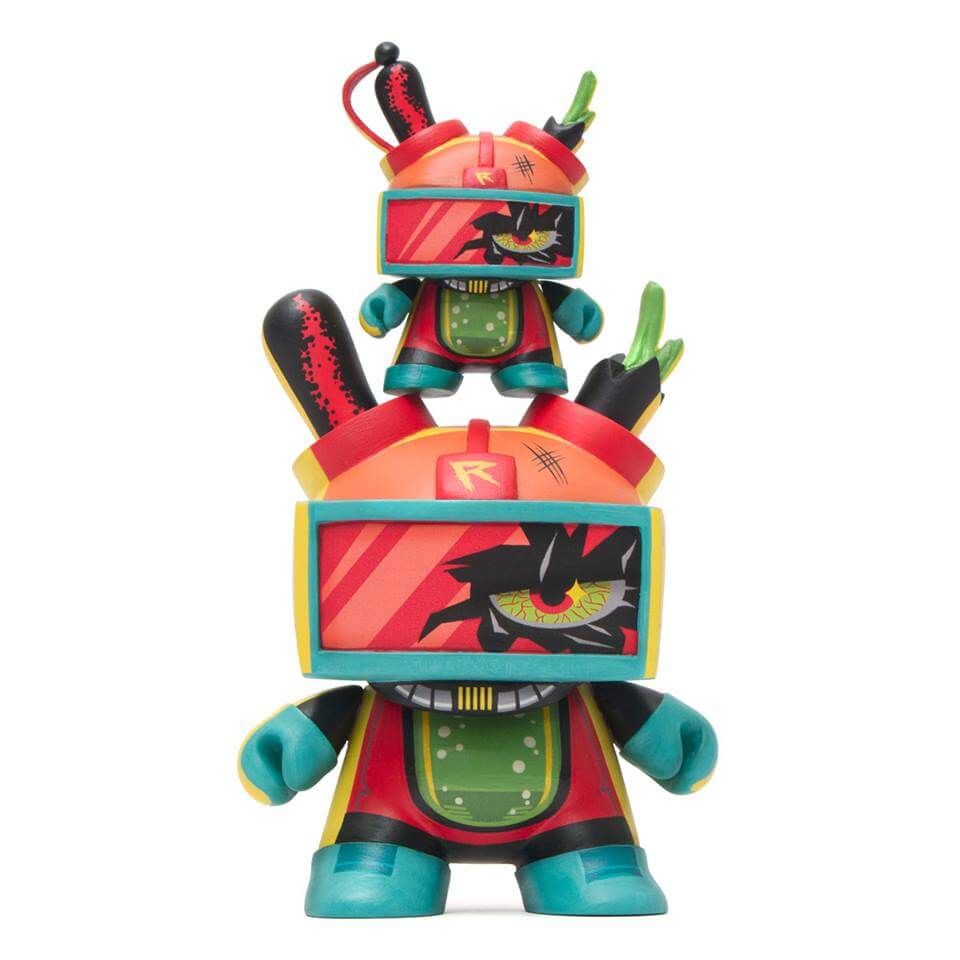 Not only has Patrick created his custom creation in 5inch form, but he's also replicated this on a 3inch Dunny too. This custom is flying to someone's collection as a commission. Nice!
There are a number of WIP shots floating around the interwebs, from artists taking part in the Clutter custom show at NYCC – once we get further information, we'll bring you news of these. The artists' list is starting to look pretty legit. RXSEVEN, Scott Wilkowski, Tomodachi Island are some of the names included. Going to be a highlight of NYCC, no doubt about it. Keep your eyes peeled to The Toy Chronicle as we get closer to the convention in New York.