Paper & Plastick have teamed up with DuBoseArt to combine two of their loves (see: Addictions) to create something rather beautiful. The Pez Skull. Combining a resin skull with a number of Pez candy inside. Paper & Plastick really do bring something unique to the table with the Pez Skull. Looks impressive.
[frame align="center"]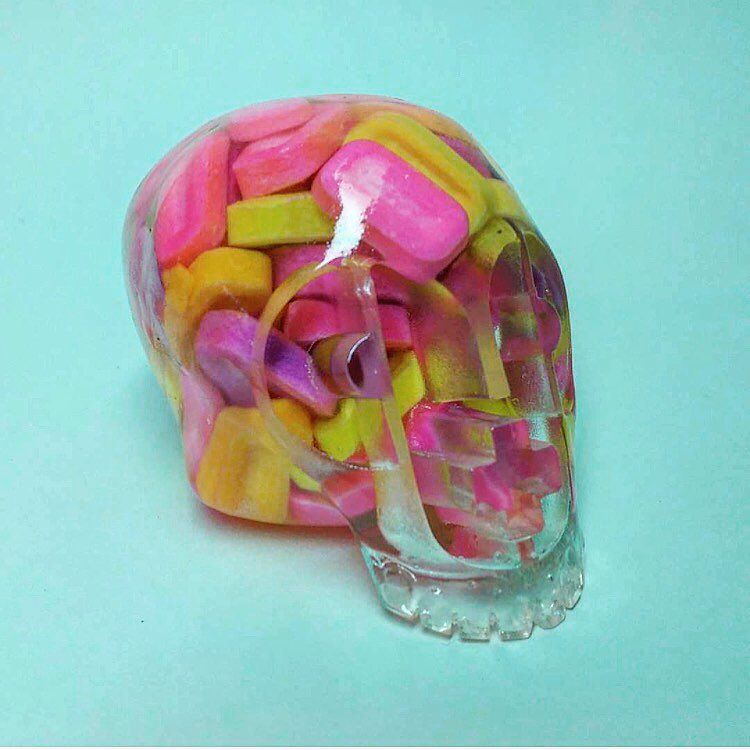 [/frame]
For those that don't know Pez, these are the small candy pieces that are dispensed from dispenser, often with heads from popular characters. You can read more about Pez HERE.
Vinnie from Paper & Plastick (as well as Drummer for ska legends Less than Jake) is a serious, hardcore Pez collector. HUGE collection. Loves the stuff. Visits the Pez factory. Reads the Pez books. Has Pez tattoos. Since Vinnie writes the lyrics for Less than Jake, this Pez fascination occasionally also creeps into their songs.
There will by 18 Pez Skulls available. With no details on price or release date yet. If you're interested in one of these ace Pez Skulls, you should hit up Vinnie on Instagram HERE.