Netflix Black Mirror fans look away now! We warned you last chance to click off as you might shed a tear. Carlo Cacho aka Wetworks has made THIS! "San Junipero Love" inspired by the art of Martuka (an illustrator based in Spain) and the famous Netflix hit, Black Mirror's episode San Junipero.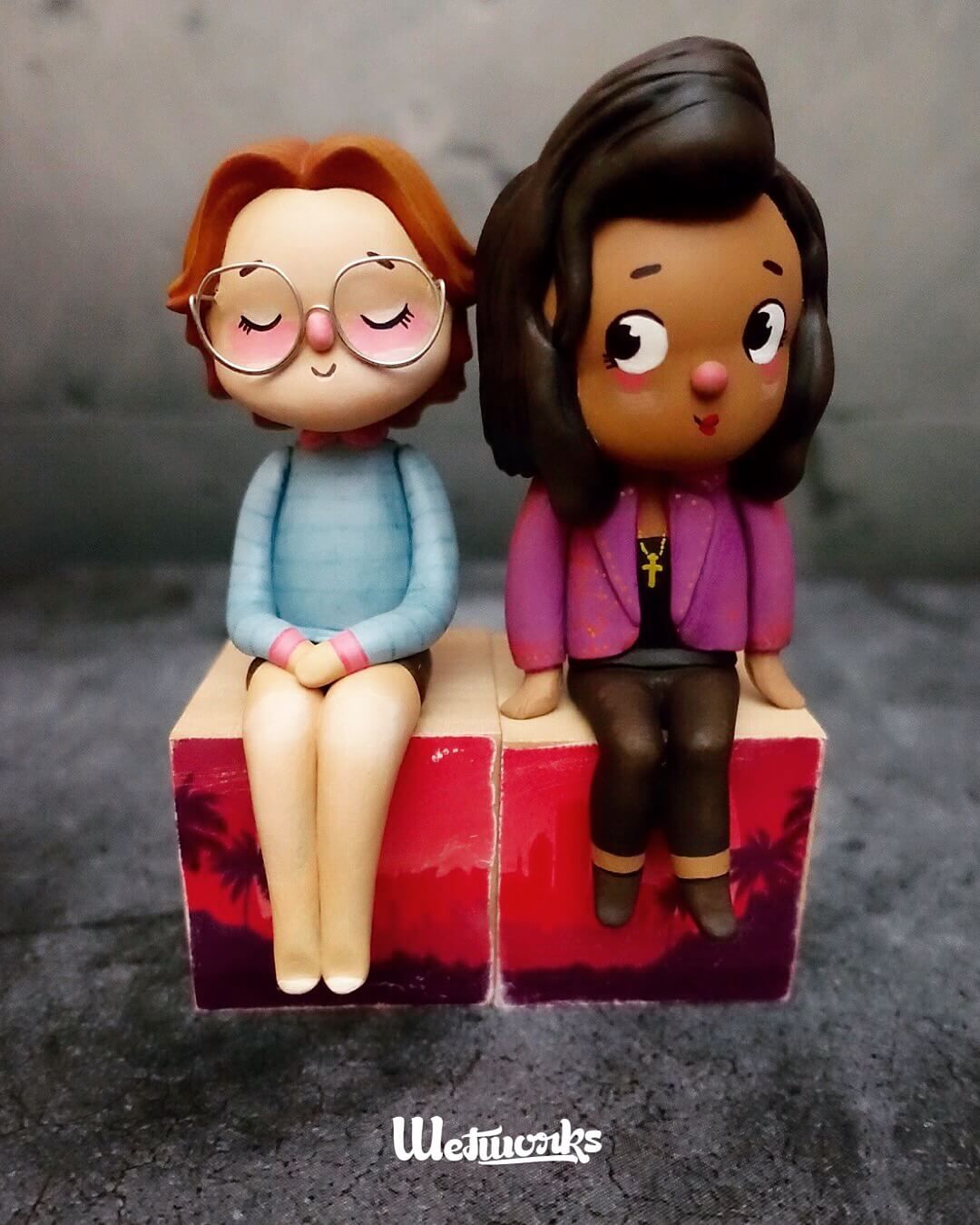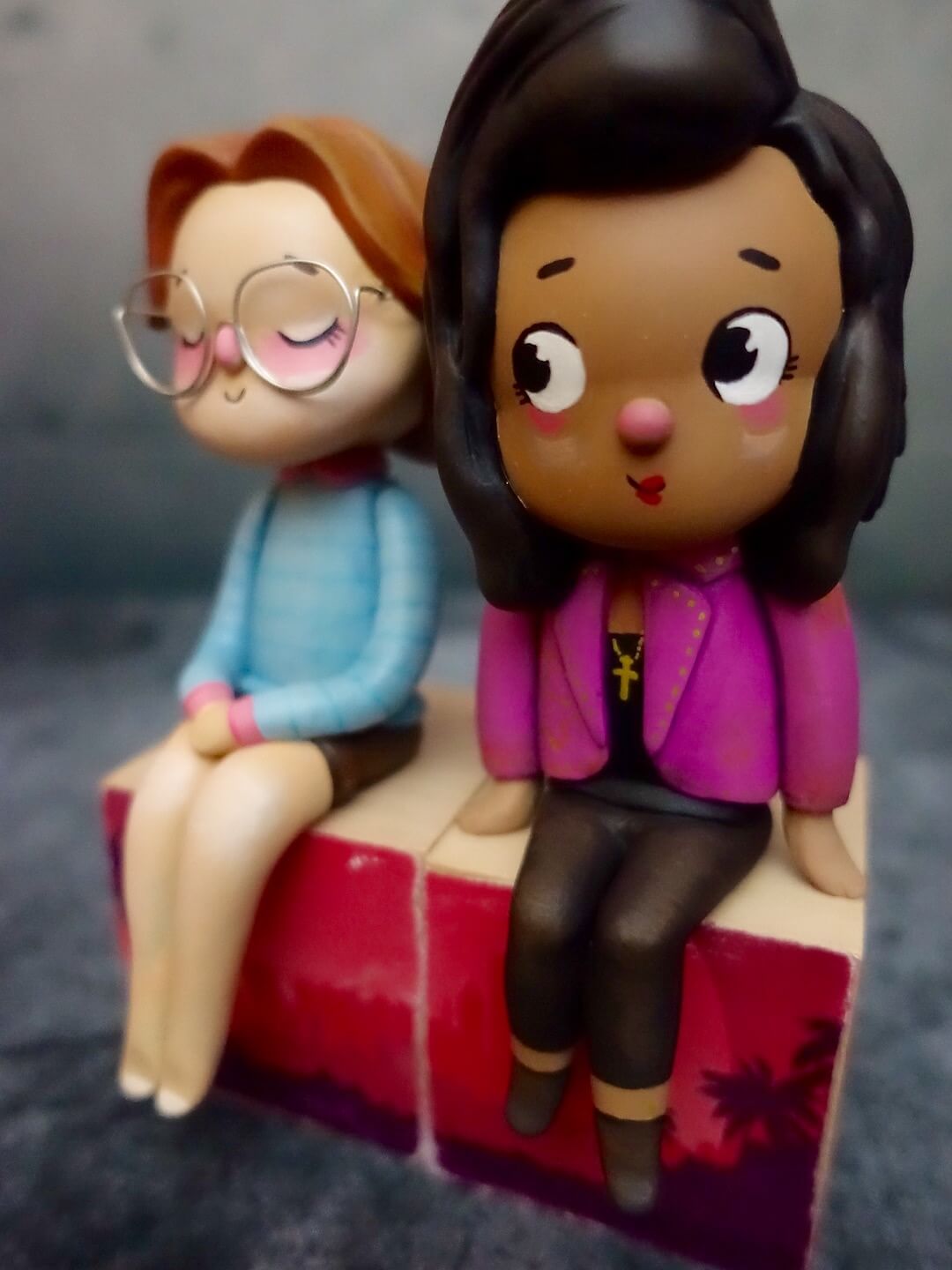 Been wanting to do a sculpt ever since I saw the episode and so it started as a practice sculpt every day while taking my morning coffee :D, unfortunately, it's only a one-off and there will be no production run, but I may send it to one lucky soul who is also a huge San Junipero fan – Carlo
So the bad news is this isn't for sale, BUT you could show Carlo how much of a superfan you are by hounding him via his Instagram HERE. Or the easier option get Carlo to add you to his commission list via EMAIL tell Carlo The Toy Chronicle sent you 🙂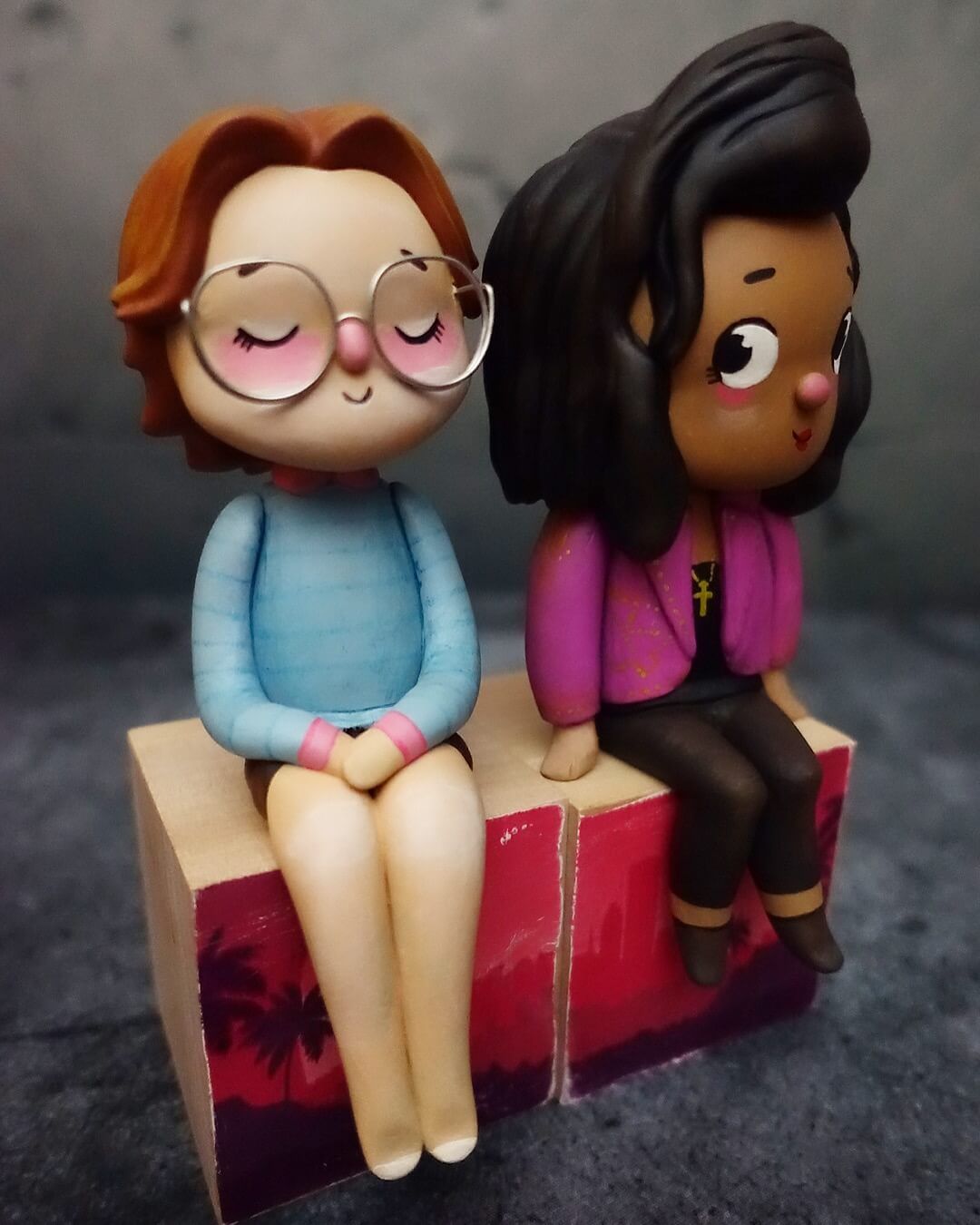 Be sure to check out our Artist Spotlight Article on Wetworks HERE and you can contact him Via Facebook HERE and give him a follow on his Instagram.